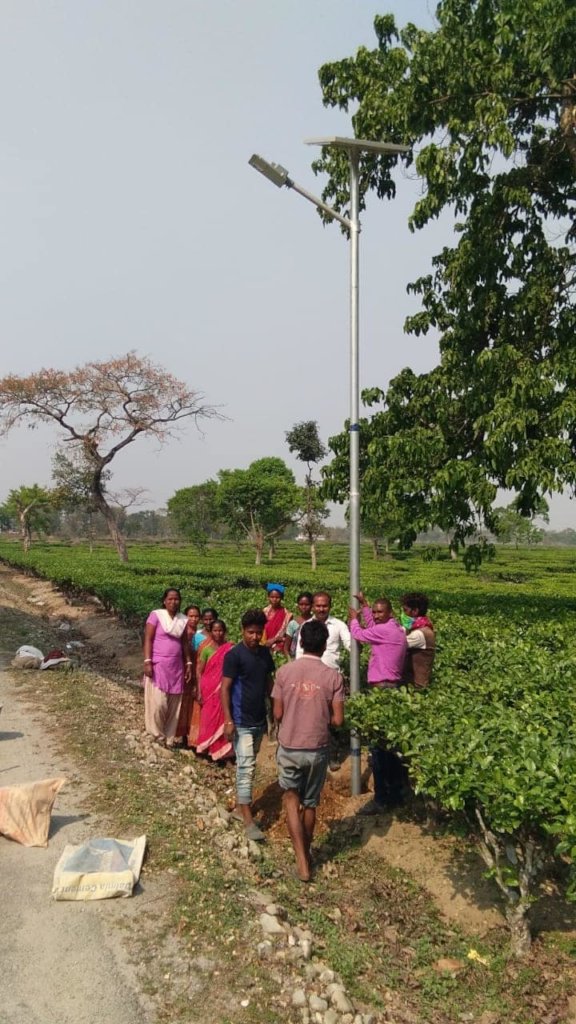 Hello Friend,
Belated greetings on World Environment Day! Our elephant project is managing to win hearts, all thanks to your support. In continuation with our last update, this month we bring to you another story of Human-Elephant conflict from another tea estate in West Bengal.
The Terai landscape in North-Western Bengal, extending from the Teesta chaur (Baikunthapur Division) through Mahananda WIdlife Sanctuary (MWLS) and southern parts of Kurseong Division to the Nepal border on the west, has been the epicentre of Human-Elephant conflict (HEC) in India. In the recent years, there has been an increase in human mortality, loss of property and crop due to the high ranging of elephants in search of food and lack of space. With acres and acres of tea gardens across this landscape, several daily estate labourers come in close contact with these gentle giants. With around 273 tea estates in West Bengal (as of 2015), the landscape is said to hold the highest degree of HEC in the country.
Bijaynagar Tea estate, is a vital link for elephant movement between Bagdogra Forest and Uttam Chandra Forest into Nepal. The road connectivity between Bijaynagar and other tea gardens like Hatighisha, Madanjote and others was once a common route used by people for transportation. When the frequency of elephant movement with herd size as large as 45 individuals and tea estate labour quarters in the area increased, the issue had to be jointly mitigated, looping in the Village heads, tea estate officials and villagers. Based on their discussions, it was evident that one of the reasons for conflict was due to lack of proper lighting in the Bijaynagar Tea estate. Sudden encounters with elephants at night, puts both parties under stress. When interviewed, villagers shared their fear of stepping out of their houses after dark. The death of a person and four gravely injured people in their village due to elephants in the last five years has given them every right to be scared of the estate jumbos. This has also resulted in deep seated resentment amongst the community. To address this apathy, Wildlife Trust of India (WTI) with the help of Mr Avijan Saha, a Green Corridor Champion (GCC) planned to install solar street lights and brighten up the area. After consulting the local Gram Panchayat and village level committee, the lights were placed near strategic points in Hatighisha village located within Bijayanagar tea garden, which would atleast help people from facing sudden uncalled encounters.
In the last two months, regular movement of elephants (herd having up to 50 individuals) has been recorded. When the villagers expressed how the solar street lights have helped gain back their confidence to venture without fear, the project seemed to have gained success.
As mentioned in the previous reports regular meetings with the villagers are being conducted focussing on dos and don'ts in an elephant habitat and simple conflict mitigation strategies that will help reinforce the need to conserve the heritage animal of our country. It has been heart-warming to see the change in the villagers' attitude, all thanks to the support of GlobalGiving donors. We plan to initiate similar interventions in the adjacent tea estates of the area in the coming months.
Green Wishes,
Team WTI!