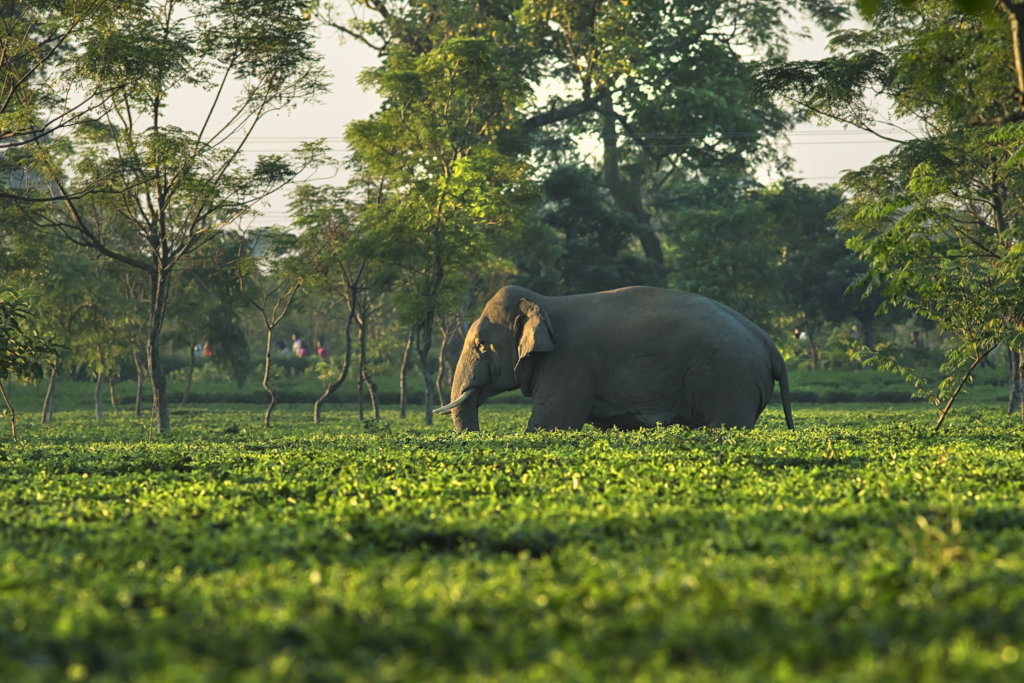 Dear Supporter,
Hope you are having a good day! We at Wildlife Trust of India (WTI) are extremely grateful for your continued support towards our Elephant Project. Your generous contribution has helped us work towards rebuilding fragmented elephant habitats, minimize human-elephant conflict, monitor elephant corridors and devise innovative solutions to combat threats looming over the Asian elephant population throughout the country. This month, we bring to you an update from our project in the Terai landscape of West Bengal.
Asian elephant habitat range in Northern West Bengal is divided into three zones- Terai, Western Duars and Eastern Duars. The east-west range of the Terai belt is spread across the Teesta char through Mahananda Wildlife Sanctuary and southern forests of Kurseong divison upto Nepal. Elephants have a long history of sharing space with people in this region. The North Bengal landscape has a unique mosaic of confined forest patches connected through tea gardens. The vast interspersion of human settlements across the landscape has laid the foundation for human-elephant conflict. The lack of training on tackling elephants- such as making loud noises, bursting crackers, hurling stones at the animals, sudden encounters in field add stress resulting in a number of human causalities.
In order to reduce conflict and bring together the tea estate workers and authorities there was a need for a sustained set of sensitization activities to gradually change the mind-set of these communities and turn them elephant friendly. Wildlife trust of India with the support of GlobalGiving conducted a series of events engaging the communities on ways to avoid surprise encounters with elephants. As a follow up with the previous report activities conducted in Ashapur Tea gardens on Bagdogra-Kolabari Nepal elephant passage, within a period of four months eight other tea estates were targeted- Kiranchandra, Ashapur, Chumta, Marapur, Marryview, Rohini, Shimulbari and ORD Terai Tea estates were prioritized based on the intensity of conflict and apathy towards elephants amongst the communities.
The tea estate labourers, management villagers, in each estate were gathered and visually engaged with photographic images, documentaries and video footage from the field. The locals were made aware of the frequently used paths of elephant movement, this way sudden encounters could be largely avoided and the elephants shall have unhindered movement. Precautionary measures were explained to the people to dissuade them from open defecation, regular visits to riverbed inside tea gardens, unnecessary disturbance to elephants and unethical methods of driving away elephants. With the support of GlobalGiving WTI has successfully involved more than 470 people through these activities.
We have successfully been able to involve the youth in night patrolling activities and initiate elephant-friendly practices in these tea estates. WTI plans to initiate another set of sensitization programmes in the village and school levels. Local communities playing a significant role in conservation we hope these efforts strengthen community engagement over time.
Best Wishes,
Team WTI