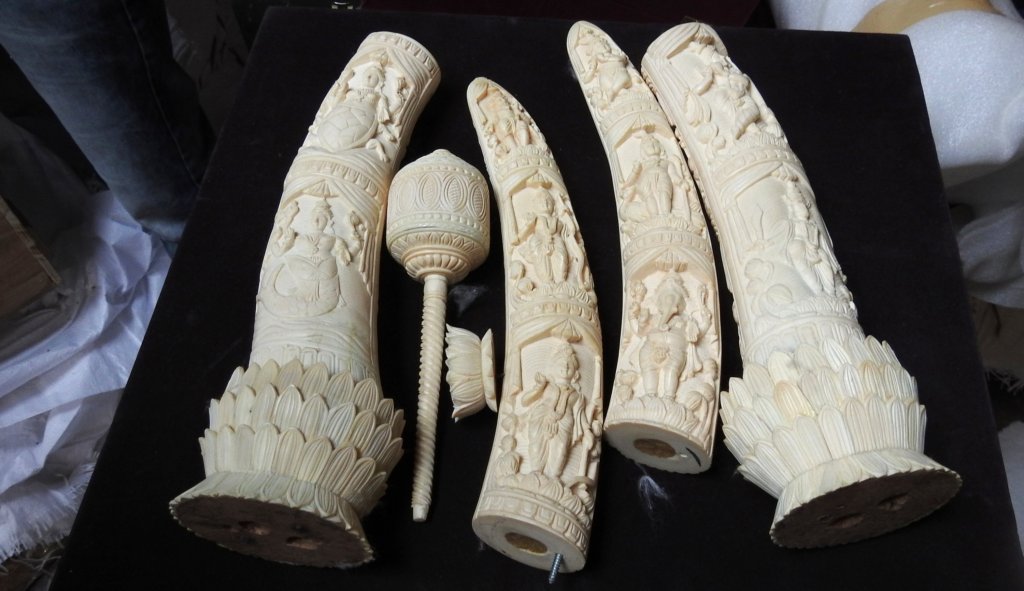 A tip off from an ex elephant poacher in July and former forest watcher, led to an investigation by the Kerala Forest Department (KFD) in association with WTI's Enforcement Team. He claimed that a gang of elephant poachers had camped out in Kerala's verdant forests and had killed more than 20 elephants in a period of just 10 months.
Special software allowed the KFD and WTI's Enforcement Team to track connections between suspected poachers through their call records. After many tedious hours of work, enough information had been collected to make the first arrests.
Over 30 people were arrested with respect to ivory poaching with over 40 elephants believed to have been killed in the past year alone.
In October, after more months of intelligence gathering, the team had their biggest breakthrough yet .In a carefully planned operation, a kingpin of the ivory trade was apprehended by a team comprising the Wildlife Crime Control Bureau (WCCB) and Kerala forest officials with assistance from WTI staff during an early morning operation in Delhi.
The trader arrested was a well to do businessman dealing in art and collectibles was operating his business from a three storied house in a posh locality of Delhi. A fully equipped carving unit was operational at the basement of his house where the authorities suspected the artisans turned ivory into high valued ivory articles to be exported. The suspect confessed his involvement in the illegal trade of ivory from the 90s. He used his company 'Art of India' which dealt in various artefacts from India to other countries and mixed ivory and ivory articles along with sandstone and resin statues to avoid detection. He also openly manufactured and displayed articles which looked and felt like ivory in various art exhibitions to attract customers for genuine ivory products. His involvement in preparation of fake ownership certificates for ivory goods is also under investigation. From the initial assessment and findings it is clear that he was purchasing ivory from most of the elephant bearing areas across India.
Less than ten days later, another covert operation led to the seizure of 487kg of ivory. The entire examination of goods lasted for 12 hours as each item was examined and packed. The team also managed to recover some documents and pen drives which will be investigated.
The trader's highly paid lawyers are working to get him released on bail and WTI's team will also be providing the best possible legal assistance to the Kerala Forest Department in order to ensure pro-conservation judgments in this case.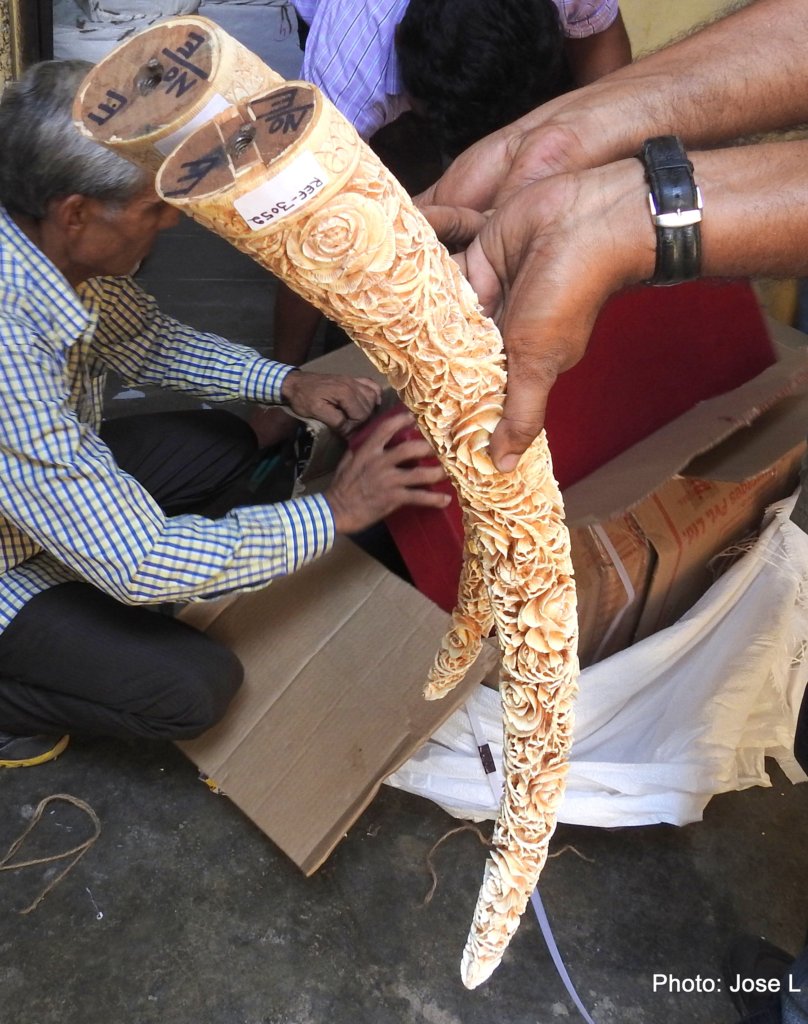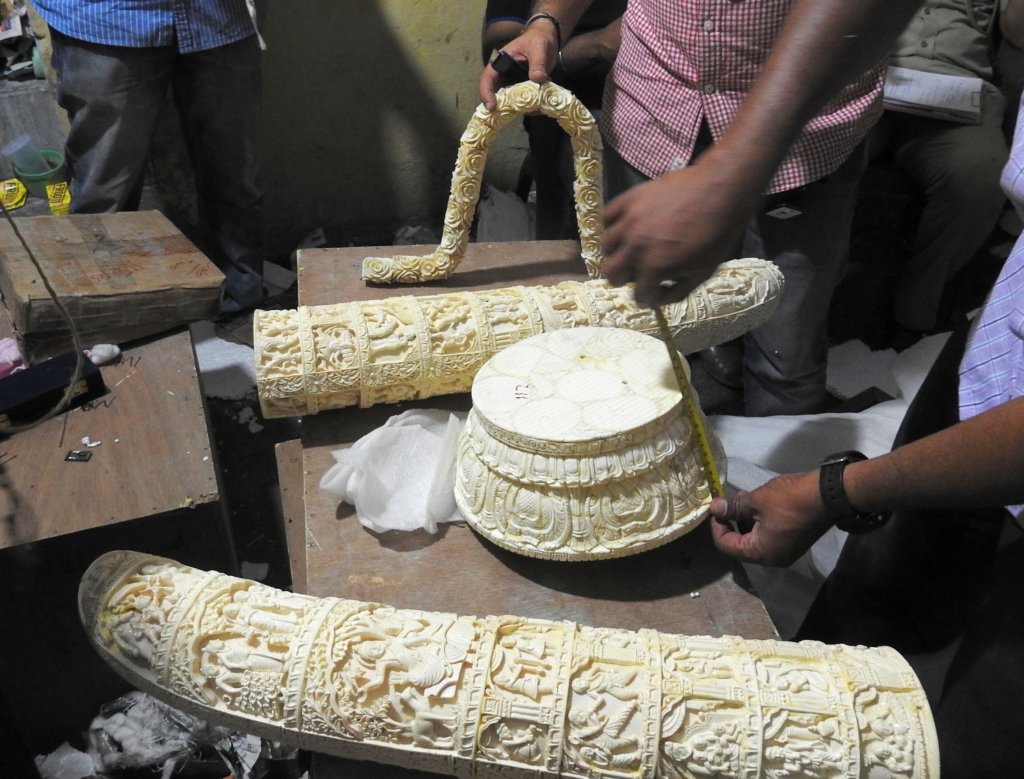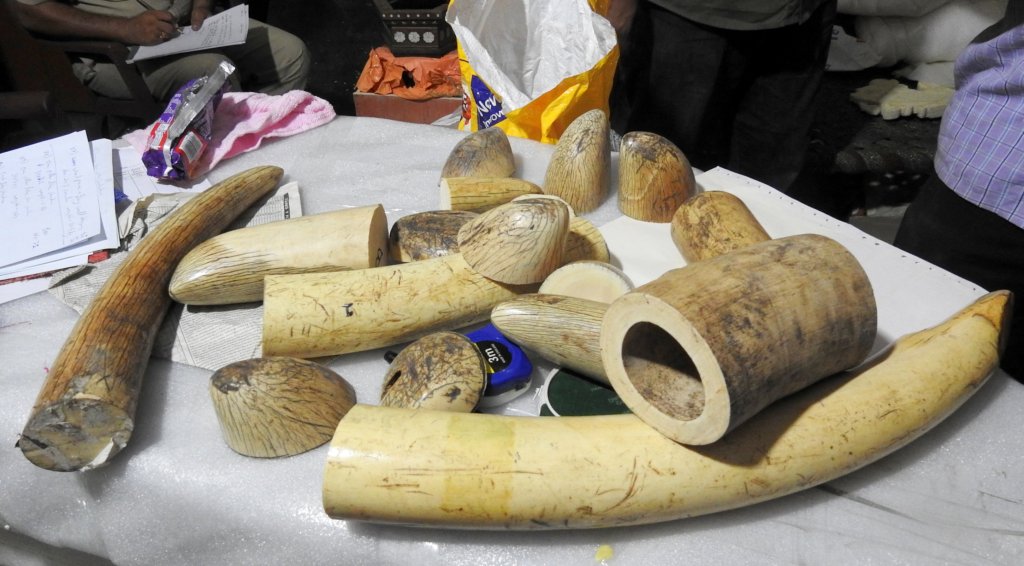 Links: