Project Report

| Jan 10, 2022
Closure of a Stage, New Ones to Start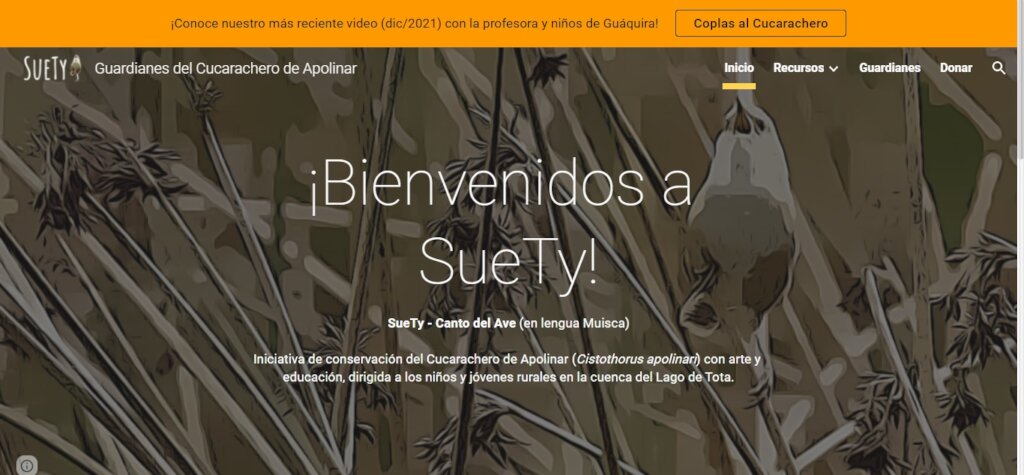 Dear donors and supporters,
Project SueTy (whisper of a bird), as we call this initiative to help on Apolinar's Wren conservation by providing support to rural education with art and meaningful activities related to this species and its context, has made a closure of a stage, and now more stages are coming.
Our first purpose to provide art & education support to the children of Guáquira's School next to Lake Tota, was happily fullfilled, despite all the challenges brought by the well known pandemic.
We prepared a video for you, to provide an insight to the process, as it is to date - you can watch it here (it's only 2 min, with English subtitles): https://youtu.be/dULArvb2Z6o
Now, as it is explained in that video, we are aiming to upscale our activities into other schools of Lake Tota's area, in which that bird represents a clear opportunity for children and the whole community to be better aware of, hoping for them to increase the guardian's base, as it has been already started with our first school.
We have also developed a website to provide in there with some tools and resources for children to get closer to this bird species - you may wish to check it out, here: https://suety.abctota.org/
Thank you all once more, for your continuous support, and we will keep you informed in regards to the progress with SueTy.
Happy and healthy 2022 to all!
Felipe Velasco
Director, Fundación Montecito
Links: