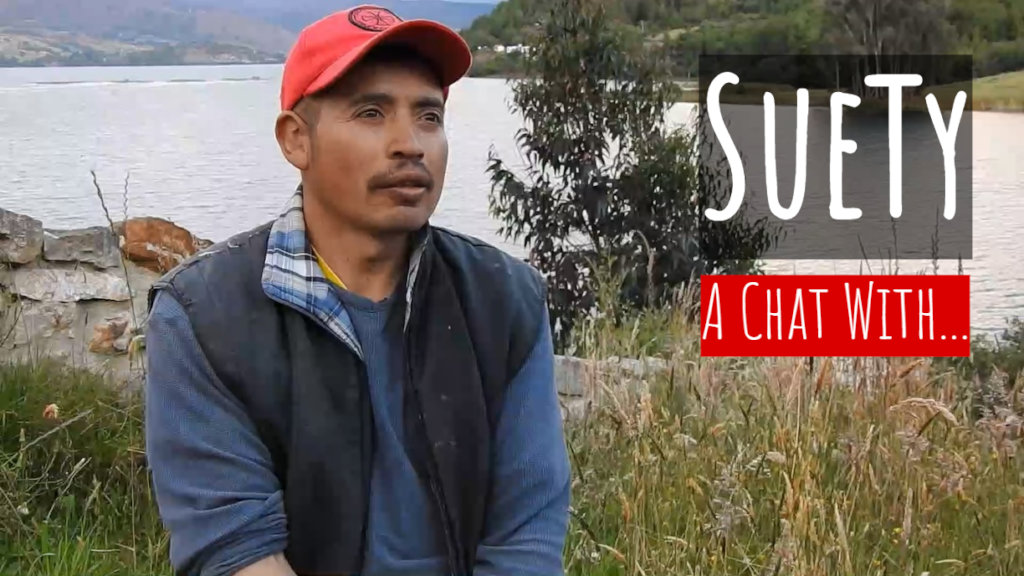 Dear donors,
We are slowly getting there, but we need your final help, please. Deadline for reaching the minimum fundraising of $ 5,000 in our project SueTy, is this 31st/Dec, so it's coming fast! And we are still struggling for it.
That minimum is compulsory for us to become members of GlobalGiving and, with it for the project to remain active and able to fundraise its total budget later on ($ 14,120).
I kindly invite you to engage this last bit with our project and goals. Please help us by sharing the project and a request for donations to only 3 key people that you believe they could have the chance for a generous donation, and I am positive we will reach that minimum quite well, with your support.
For this sharing purpose, besides the project link in itself (http://goto.gg/43861), please feel free to use our newest video which contains an opinion about the project from a local inhabitant at Lake Tota's region, who with humility he speaks out of the potential importance of developing SueTy in our territory - see the video here: https://youtu.be/xBKJg3TWYm0
With gratitude,
Felipe Velasco

Felipe at Lake Tota, recent photo.
Estimados donantes,
Estamos llegando lentamente al objetivo, pero necesitamos su ayuda final, por favor. La fecha límite para alcanzar la recaudación de fondos mínima de USD$ 5,000 en nuestro proyecto SueTy es el 31 de diciembre, ¡así que se acerca rápidamente! Y todavía estamos luchando por ello.
Ese mínimo es obligatorio para que seamos miembros de GlobalGiving y, con ello para que el proyecto permanezca activo y pueda recaudar fondos para su presupuesto total más adelante (USD$ 14,120).
Les invito amablemente a comprometerse en la parte final con este proyecto y nuestros objetivos. Ayúdenos compartiendo el proyecto y una solicitud de donaciones a solo 3 personas clave que ustedes crean podrían tener la oportunidad de una donación generosa, y estoy seguro de que alcanzaremos ese mínimo bastante bien, con su apoyo.
Para este propósito de compartir, además del enlace del proyecto en sí mismo (http://goto.gg/43861), sienta libertad de usar nuestro video más reciente que contiene una opinión sobre el proyecto de un habitante local en la región del Lago de Tota, quien con humildad habla sobre la importancia potencial de desarrollar SueTy en nuestro territorio; vea el video aquí: https://youtu.be/xBKJg3TWYm0
Con gratitud,
Felipe Velasco
Links: