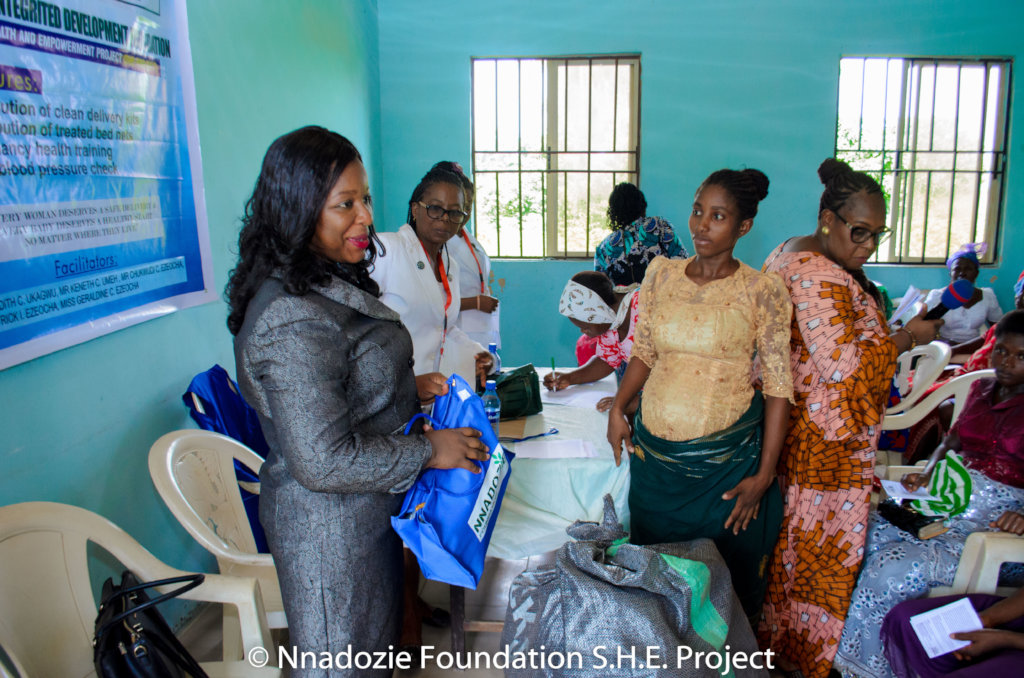 We are excited to report that the impact of our project is being felt in the lives of our project beneficiaries and community. Some of our project beneficiaries have put to bed safely and thus far, there has been no report of any delivery-related infections.
Mrs.Ogechi of Umuosu Afugiri, delivered a beautiful baby girl and both mother and child are healthy and strong. The items in the delivery kit, ensured that the risk of infection during delivery was greatly reduced. The pregnancy health training which she received also equipped her with vital information that contributed to her well being during pregnancy.
Mrs Nwanyisunday of Umunemeze Afugiri, Ozioma of Umuekwule Okpuala and Chidininma of Umunemeze also delivered their babies safely to mention a few.
We continue to monitor our beneficiaries to obtain feed back on the impact of the project. Our next outreach is slated for October 2019. Subject to availability of funds, we hope to reach many more women
We remain commited to providing each underserved woman in the community the basic items, that can ensure a hygienic delivery.
Thanks to you, these women and newborns have been protected from infections during delivery; thereby giving the new borns a healthy start and the mothers a good chance to stay alive and watch their babies grow,
We thank you once again for your kind donation and urge you to continue to support this project.
Kindly share this project with your friends and contacts to help us get more support.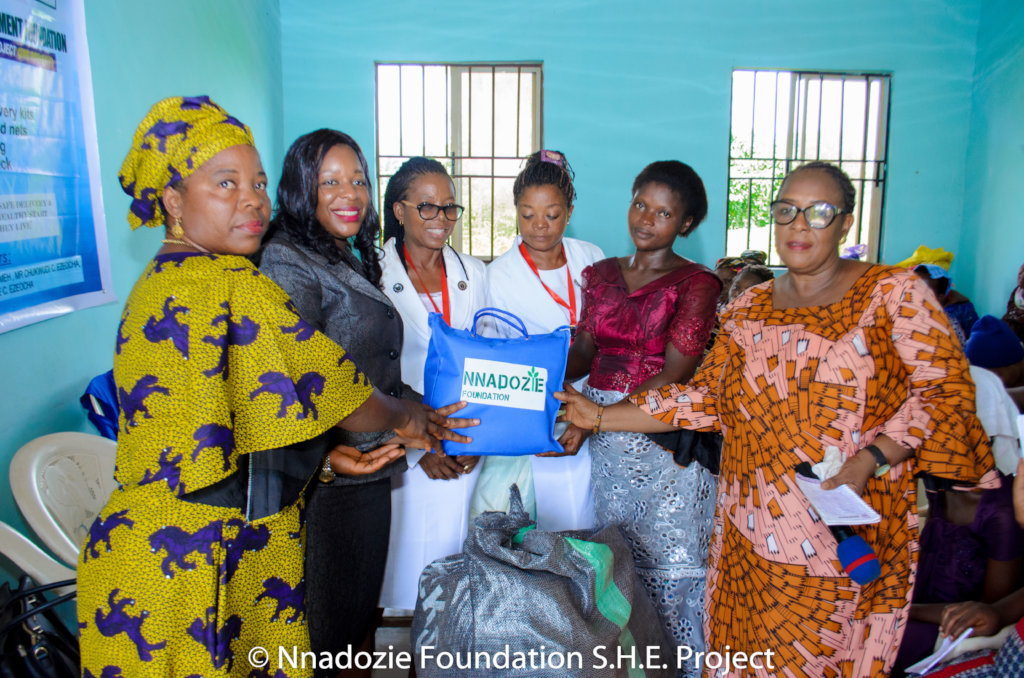 Links: