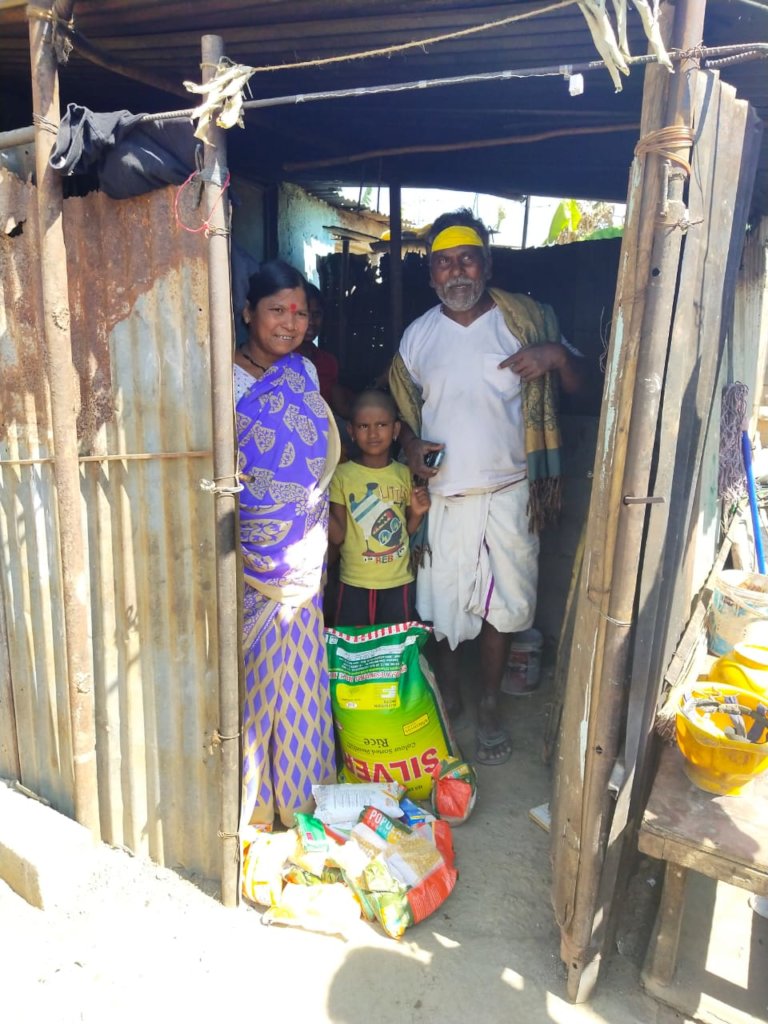 COVID19 relief to 4,000 migrant workers Bangalore (46517)
During the period of lockdown in April and May, all construction-related work was halted, and the workers did not earn any income. These workers ran out of whatever little savings they had and could not have even one meal a day. At this time, Sampark decided to step in and support all the migrant workers it is connected with. Sampark has direct access to migrant workers in 40 sites through its long-term project 'Empowerment of Migrant Workers for the Sustainable Livelihoods at Destination in Bangalore' project.
In addition, as a response to individual volunteers and NGOs, Sampark reached out to other migrant workers who lived on individual sites or were highly vulnerable on account of the loss of jobs and incomes.

Grocery distribution
Sampark team since April has delivered 8,811 ration kits and reached out to more than 32,000 vulnerable people across Bangalore and Varanasi. Also partnered with other NGOs and reached out to daily wage workers in Kolar and Malur.
In the first two months, when the supplies reached every site in sequence, Sampark made partnerships with organizations who supplied cooked food and distributed over 16,000 packets of cooked food in these localities. Once again, the food was kept on tables, and people came and picked up for themselves and their families, in a very organized manner, maintaining social distance, and not risking the spread of the disease. Cooked food contributed by partners was transported and distributed by the Sampark team. Food distribution also included donations of 36,000 biscuit packets and 9,000 buns 2,016 bottles of coffee milkshake from corporate houses.
Ensuring nutrition for children of migrant workers
During the pandemic, not only did Sampark creches stop functioning, but the parents' ability to provide nutritious food to their children also diminished. So Sampark has provided nutrition kits for children on 26 building sites in Bangalore. Sampark also partnered with UNICEF to distribute 1,450 nutrition kits for lactating mothers and young children. UNICEF had kits packed specifically for children, with milk powder, and biscuits.
Hygiene kits Distribution
Sampark distributed hygiene kits to women. This includes sanitary pads for women. These included a contribution of 2,750 sanitary napkins contributed by partner NGOs. Workers were called for work on 3-4 days a week based on the availability of construction material at the site. To ensure workers were able to follow safety protocol at the sites, Sampark distributed 1,900 hygiene kits which contained masks, sanitary napkins, sanitizers, and soaps.
Community Leadership and Helpline
Regular contact with the community has been critical in providing awareness, guiding the workers so that they don't leave the city in distress, and in outreach to the most vulnerable. Sampark operates a helpline through which workers could contact Sampark and ask questions about how to access various types of support.
The leaders and members of the Sampark promoted Karnataka Construction Workers Union (Karnataka Kattada Shramikara Sangha) helped the Sampark team to identify the most vulnerable workers and to distribute food, nutrition and hygiene kits in labour settlements.
Collaborations and Contributions
As on 31st July 2020, Sampark has distributed kits worth Rs. 97 lakhs (USD 129,000) to vulnerable people, of which Rs. 56.57 lakhs (USD 75,000) have been contributed from foundations and individual donors. NGOs, Corporates, the Bangalore Municipal Corporation, and other organizations (through the state government formed Karnataka Fights Corona Task Force) have made in-kind contributions of Rs. 40 lakhs (USD 54,000).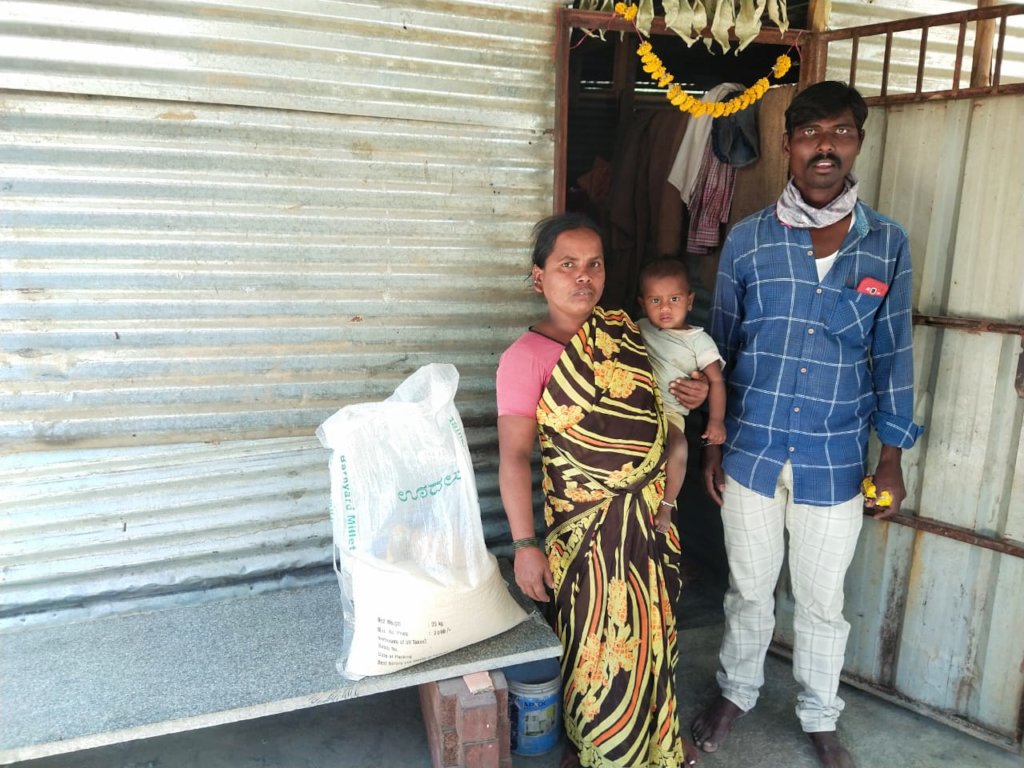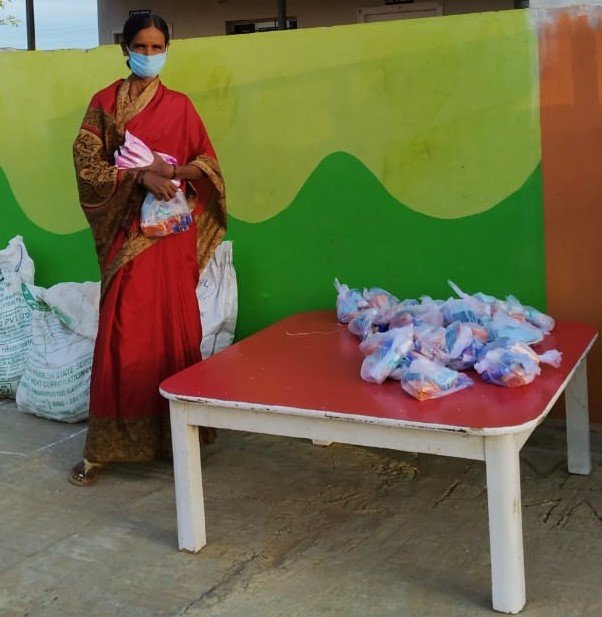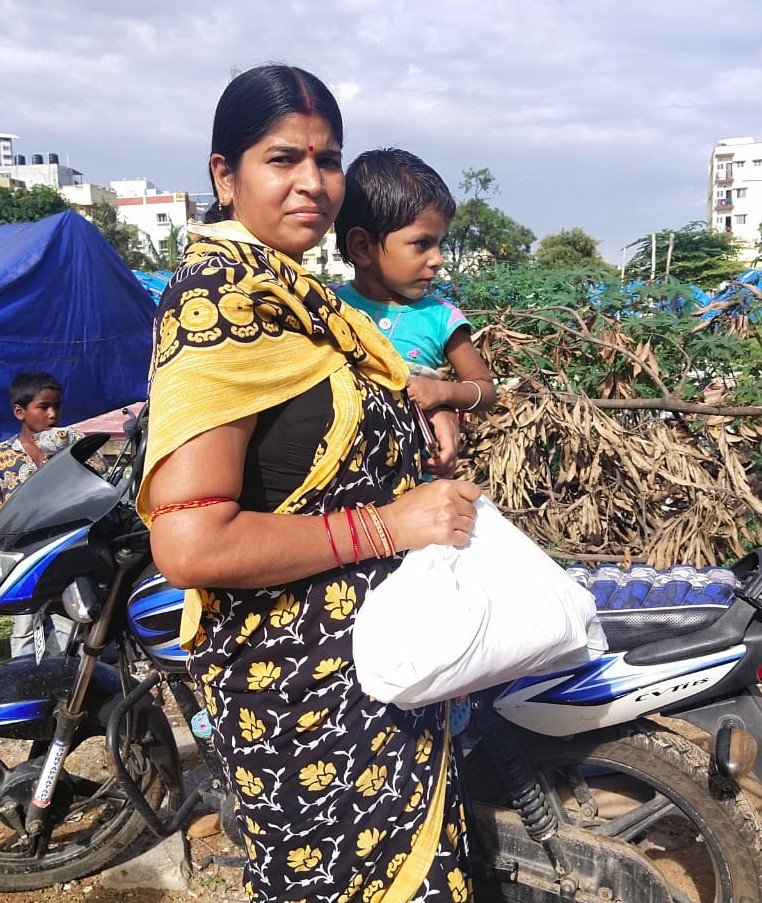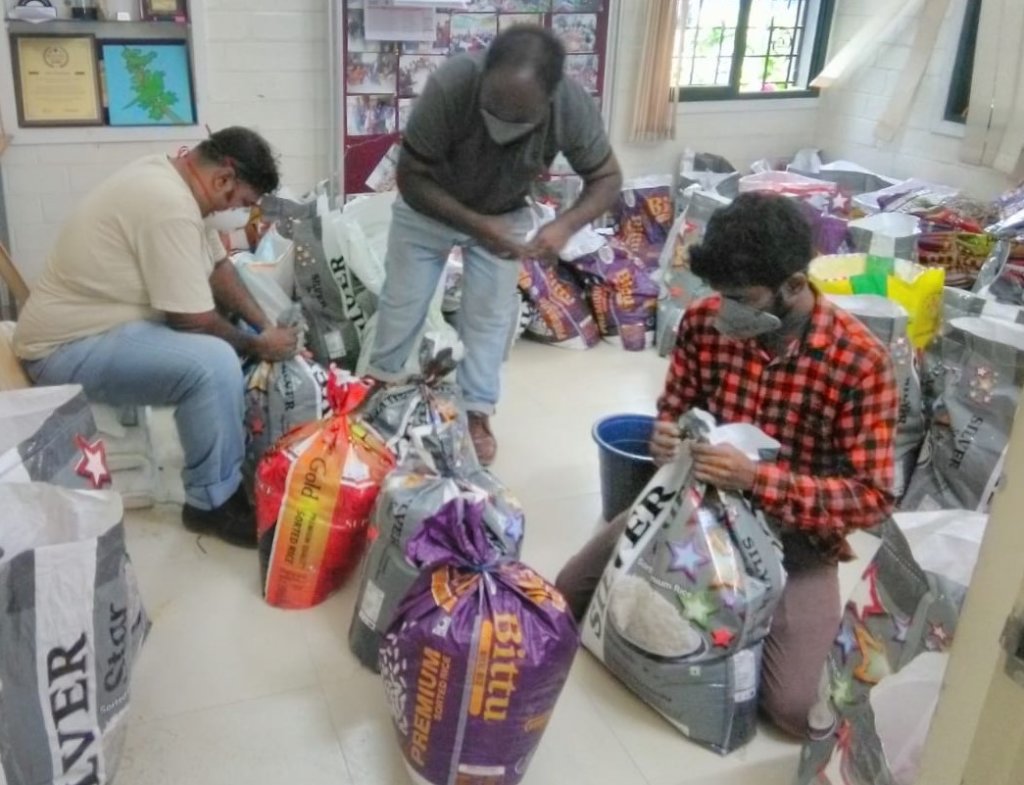 Links: