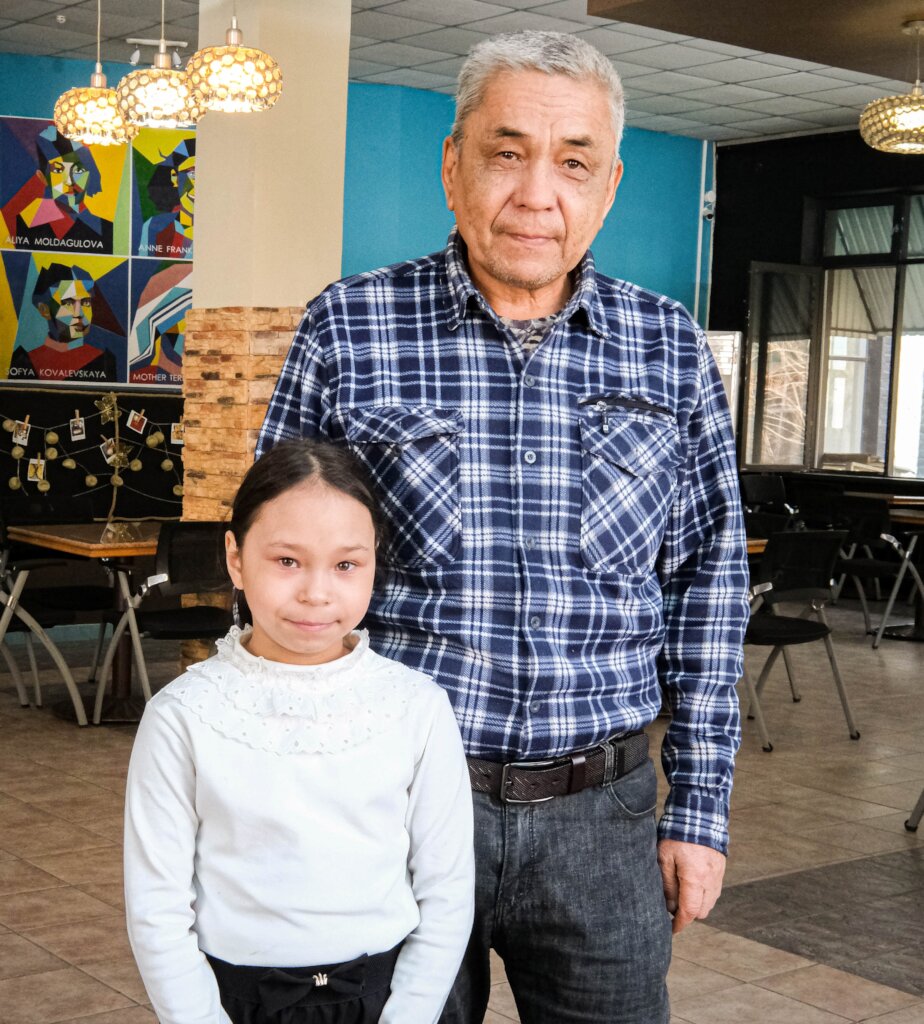 This month, we wanted to tell you a story about one of our recent recipients. It's told by one of our staff, who was greatly inspired to help more people in need like this after getting involved with this particular man.
The more I learned about how his life has unfolded, the more I was amazed at the strength of Zhanibek's spirit. When I met him last summer, he told me his story.
A little over 60 years old, he is bringing up his young daughter Amina alone. Shortly after her birth, his wife abandoned them. I don't know the full details of how or why, but he was left with a baby in his arms, forced in later life to learn how to be a father and a mother all at the same time.
They say that misfortunes never come alone, and shortly after, a lawsuit began with his relatives over the house where they were living. Due to his trusting character and gullible manner, Zhenibek lost the case and then some key documents, and found himself in a number of desperate situations.
But he didn't give up or walk away. He says that his love for his helpless little daughter was sometimes all that got him through, and that he is grateful to God for life, for his daughter, and for all those who have helped him along the way.
At Salem, we always try to assist if we can, and for this little family we were able to pass on some clothes and things for their house. "Now that we have something to sleep on and sit in to eat and do school work, it's a bit easier to live," says Zhanibek.
Amina is an entertaining, talented girl, full of the joys of life, and has been getting excellent marks so far at school, which she started last year. She is passionate about finding out about the world, and draws beautifully. She was also recently able to take an English course at Salem on a full scholarship.
Only a child growing up in an environment of care and unconditional fatherly love around them could emerge from circumstances like these with such vitality and purpose. For me, their story is one of parental invincibility and all-conquering love.
What a joy to play just a small part in helping these precious people along their way.