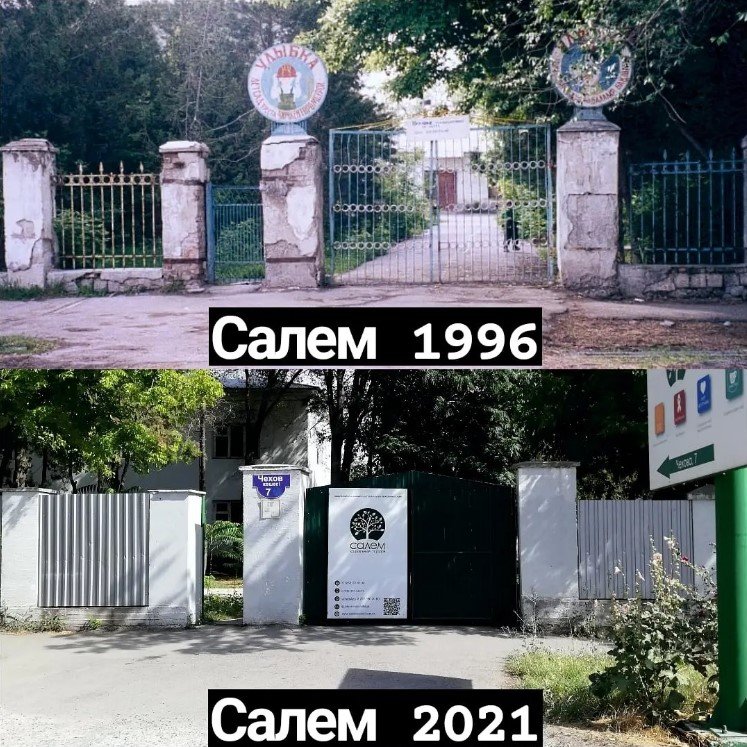 We have continued to mark our anniversary throughout 2021, 25 years after Salem was first registered back in June 1996. We recently posted an image of the Salem gates, which many people in the city are very familiar with, on our Instagram account, highlighting how the current view is so different from 25 years ago. One of those who commented on it said this:
"My first step into social action started at Salem Social Village, as did much friendship and my love of English. Thank you for the knowledge and experience which you share, for the lovely creative atmosphere you foster, and the great projects that you run. 25 years is a long time, and during that period a huge number of very satisfied students, volunteers, and others have greatly benefitted from your projects. I wish Salem a prosperous future, realising new ideas, helping yet more students, and being accepted by even more of society. With love from the depths of my soul!"
Meanwhile, our long-standing presence as an English centre in the city means our classes are now spanning the generations! Some of the parents of our younger students tell us that when they were their age, they also studied at Salem, and with pride are now sending their own children to us.
One of our students, Sabrina, has been studying at Salem for about a year, and is already dreaming of becoming an English teacher with us - which is great to hear! Recently, Sabrina was looking through some of her Mum's old things and found a certificate of completion of an English course from 1999. And can you guess who was it who issued Sabrina's Mum, Dilfuza, with that certificate? Salem of course!
The certificates have changed a fair bit over time, but such finds are a great confirmation of the foundations on which we build. We're very proud to be trusted by so many parents with their own children, continuing the quality education that they themselves often still fondly remember. Their history is our history, and there's still much more of it to write!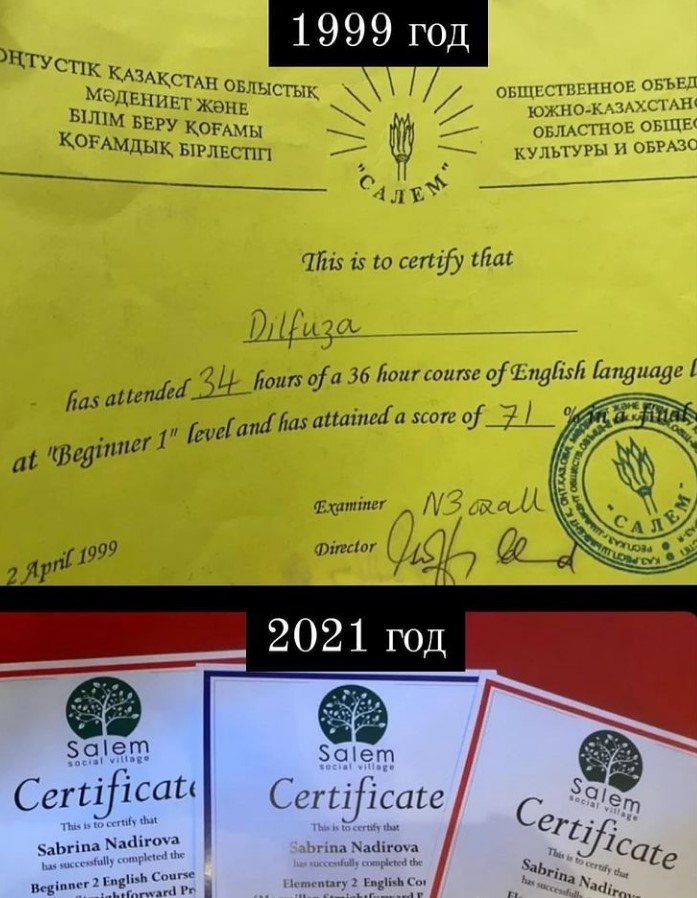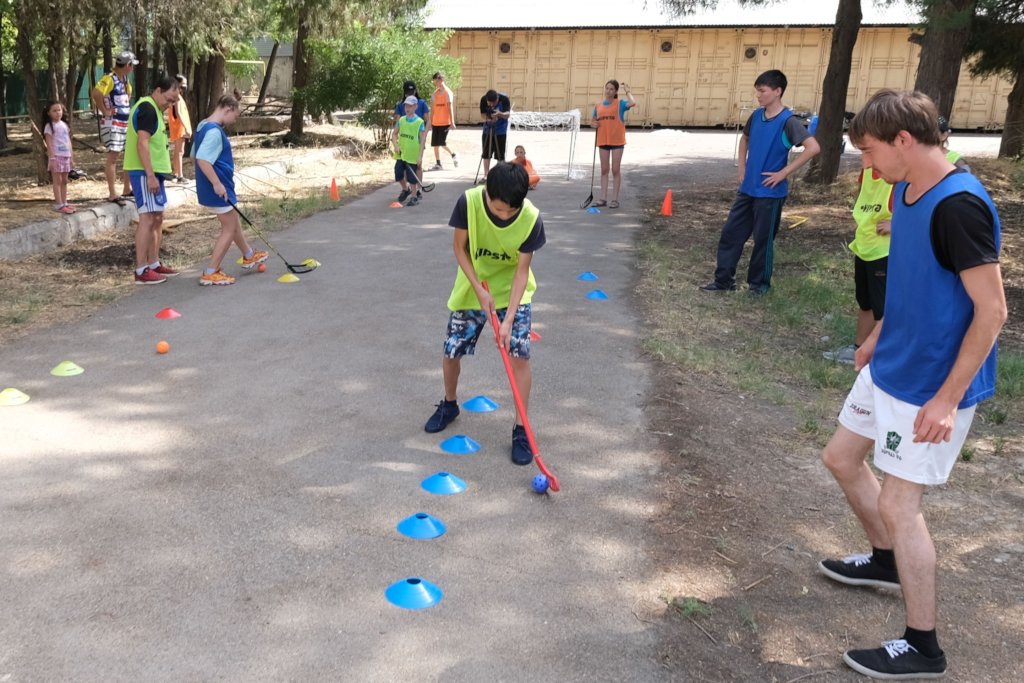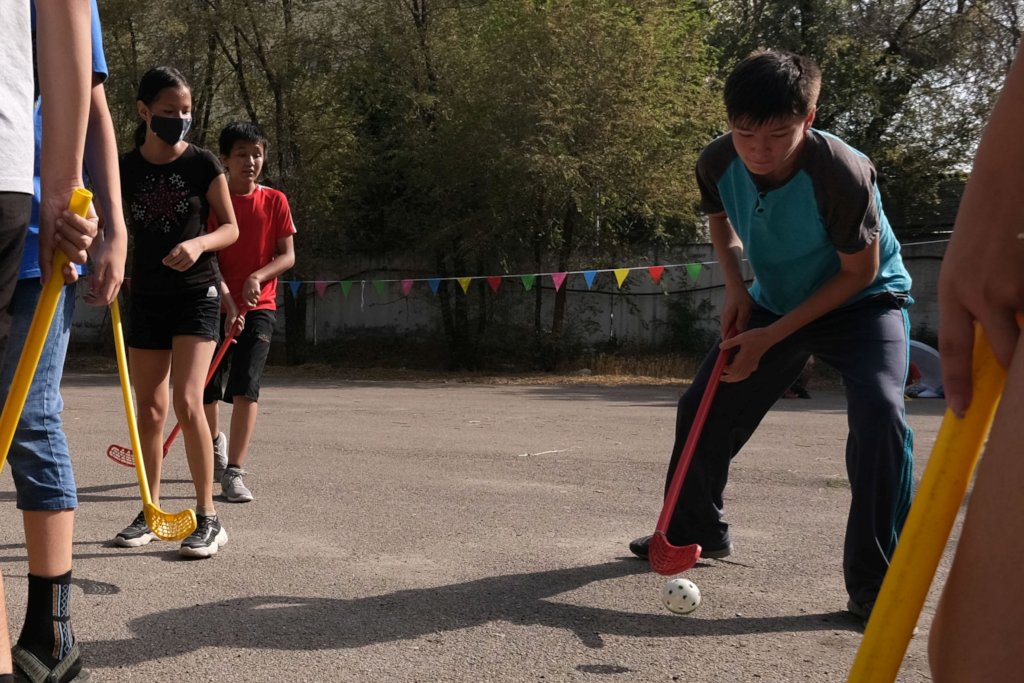 Links: