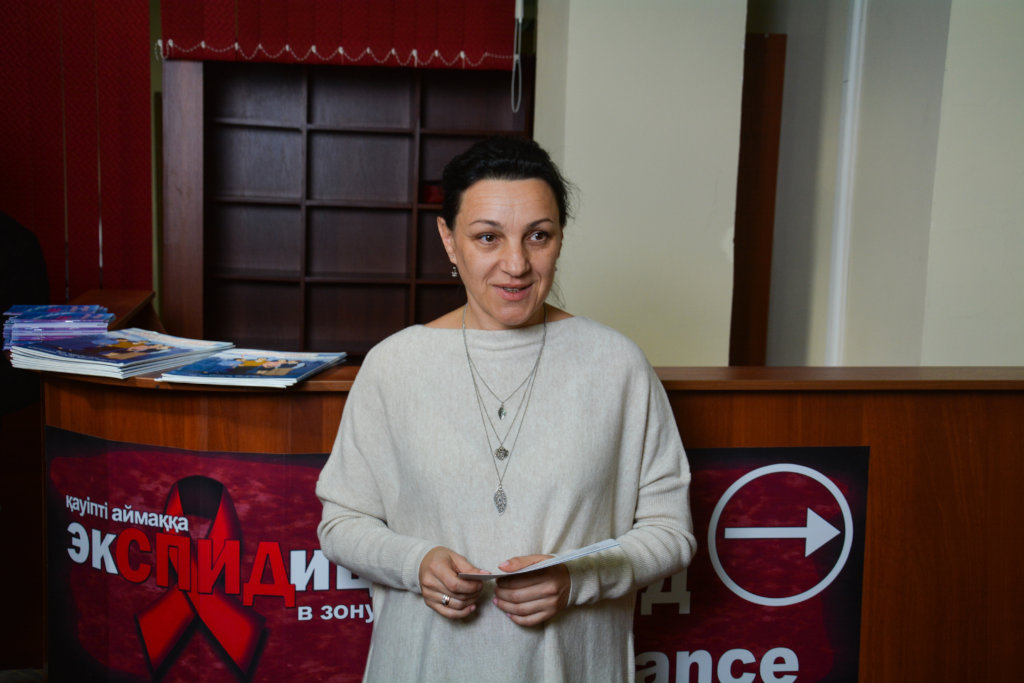 Earlier this year, Salem Social Village signed a partnership agreement with the AIDS Centre in Shymkent, which was a big step forward for us. A close working relationship with a government body like this will hopefully allow us to reach a much larger quantity of students and teenagers in the city, enabling us to more effectively tackle the challenge of HIV/AIDS, which is still growing here.
The innovative interactive project which we call the AIDS-Xperience has been going for six years already, and remains an entirely free resource for people in the city. During that time, more than 4,200 people have learnt more about the problems of HIV/AIDS and the importance of making good life decisions.
The AIDS Xperience was developed by Crossroads Foundation Inc in Hong Kong, and its unique form of walk-through simulation makes it a highly effective form of training, allowing participants to literally walk in the shoes of someone at risk of contracting HIV/AIDS, by hearing their life story whilst passing through different rooms representing scenes from their life. Students, those in the higher grades of school, and representatives of NGOs have all discovered key facts and learnt the importance of compassion towards those directly affected by HIV/AIDS.
We have certainly found that this format is very effective by providing an immensely realistic feeling of what it is like to be in each situation of their lives, and enabling participants to gain not just knowledge but empathy and understanding towards those who are HIV positive. The goal is not just greater understanding of the issues and risks to help reduce infection rates, though this is of course vital, but also breaking down assumptions and prejudices around the whole subject of HIV/AIDS, fighting the discrimination and marginalisation that is still so common here.
This new agreement is another big step forward in the realisation of these goals!