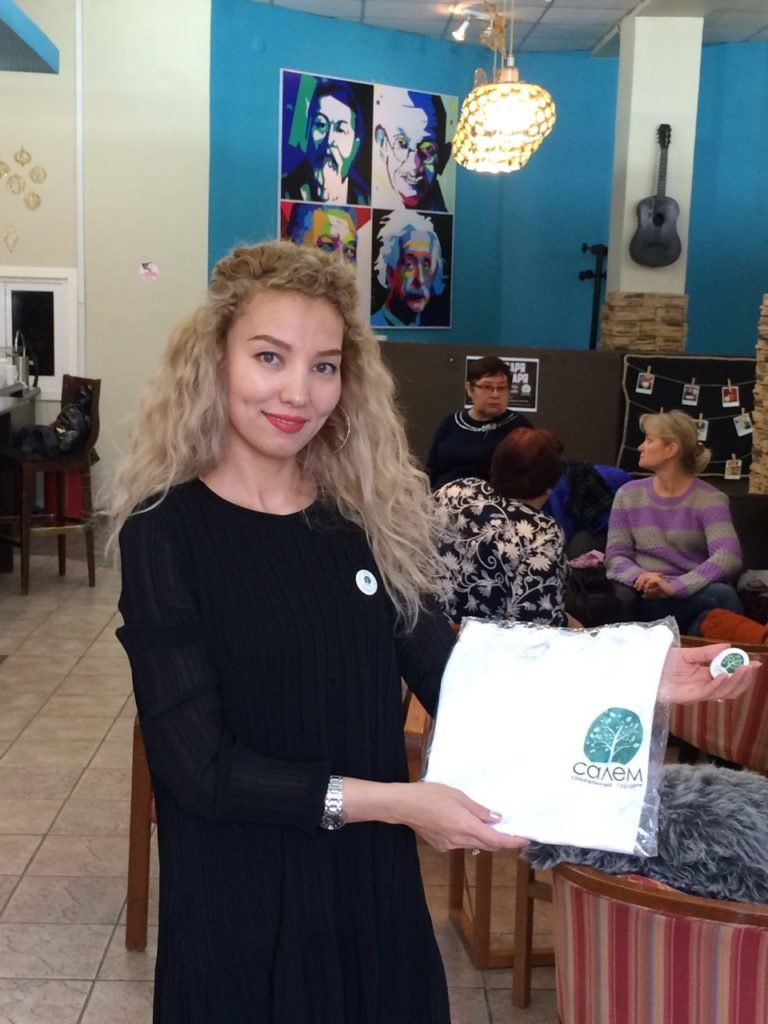 Greetings from Shymkent, Kazakhstan!
As current or former supporters of Salem Social Village through GlobalGiving, we want to regularly report to you on all that's happening out here. And there's always lots to talk about!
Since January, we've been doing further staff development training, started a new club for young people, celebrated Nauryz with all of our local stakeholders, and held a one day training conference for English teachers in the city. Not only that, but we've been seeing an exciting trend of normal people - not Salem employees - being empowered by Salem to help others. And since we exist to be a place where Global Citizens grow through learning and serving together - in other words, for people to catch hold of this 'helping others' thing, and start doing it themselves - this is news worth sharing!
Ulya, for example, has been volunteering with us to help World Without Limits, our social club for people with disabilities, in any way she can. "This is a really unusual place!" she says. "Here many people with all sorts of needs are accepted, and I want to help Salem Social Village because Salem helps so many people."
Meanwhile Ulianna, one of our volunteers who has definitely 'got the bug', heard about an opportunity to help a local shelter for young mothers with nowhere else to go. She recruited some friends and organised a shipment of 11 boxes of children's clothing, blankets, cots and toys. This was all humanitarian aid provided by Crossroads in Hong Kong, which we were very pleased to be able to pass on to a good home.
Another recent event at Salem was in celebration of International Women's Day last month. Two of our former team members, Beate and Dina, who are hard at work in the social sphere with another organisation, took over our cafe for the day to host a special lunch for mothers with families experiencing significant hardships. Everyone had a lot of fun!
If you already read our Village Leaf emails every month or two, you'll be aware of all this and more, but if not please sign up for those too to hear more about how your support genuinely is making a difference. Thank you once again for inspiring more Global Citizens to grow.
On behalf of everyone at Salem,
Tim