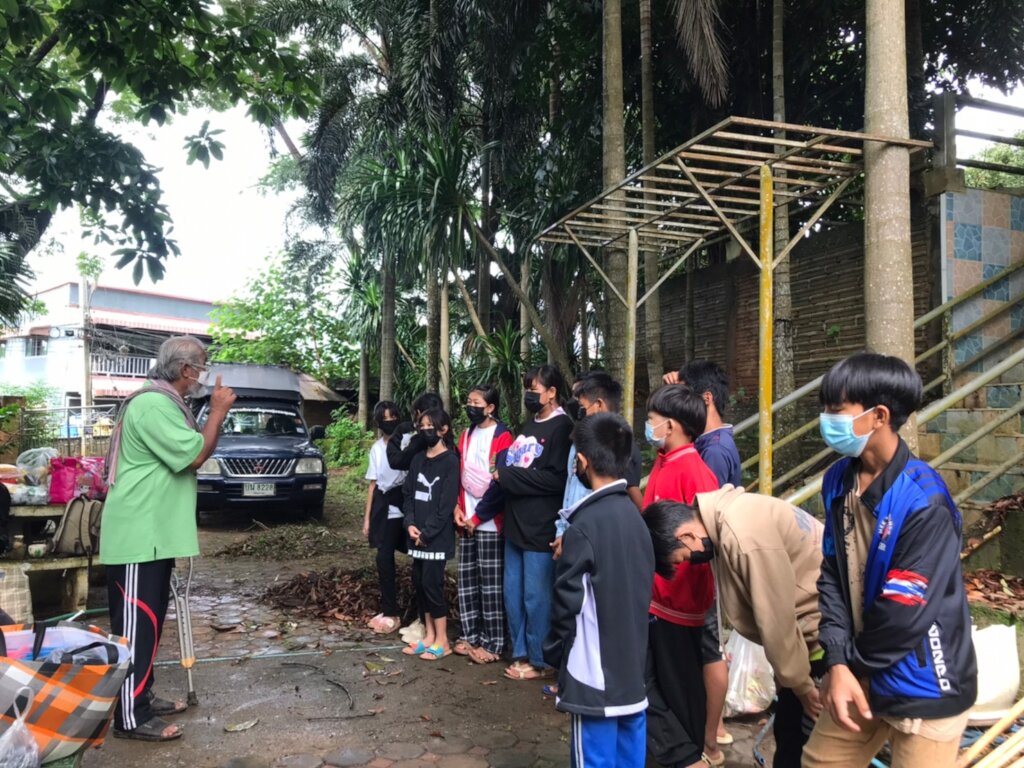 Mekong Regional Indigenous Child Rights Home (MRICRH) in Mae Chan, Chiang Rai Province provides a safe home for high-risk children, women, and men in the Greater Mekong Sub region (GMS) of Northern Thailand. This home provides critical support for those that have been orphaned, trafficked, abandoned, and neglected. The children, women, and men receive shelter, protection, life skills development training, nutritious home made meals, family outreach services, government school education, basic necessities, medical care, school supplies, transportation to/from school, and vocational training.
MRICRH intensive tutoring activities were organized for students to review and improve knowledge for mid-term and final exams. Tutoring was available to all levels including primary, secondary, and high school. The tutoring programs included learning from various video media related to the different curriculum subjects.
On September 17 and 18 there was a final exam that had been organized by an examination field at DEPDC/GMS. People traveled to the center to take the exam at the official exam site. There were 26 primary school level students that completed the exam in person, 4 secondary school level students, and 4 high school level students. The rest were online exams. All students must now register for the next semester which begins this October.
After the semester break, MRICRH organized a camp for 13 target groups to develop skills in various fields. There was a focus on activities that foster coexistence, unity, and developing self-improvement skills such as learning self responsibility, time management, and swimming. The last day of the student camp, the work was summarized to see what improvements had been made.
From everyone here at MRICRH we would like to extend a heartfelt and sincere thank you to all past, present, and future donors. As always, the work we do here at DEPDC is possible because of your generosity and shared passion in our mission to prevent human trafficking. Thank you!