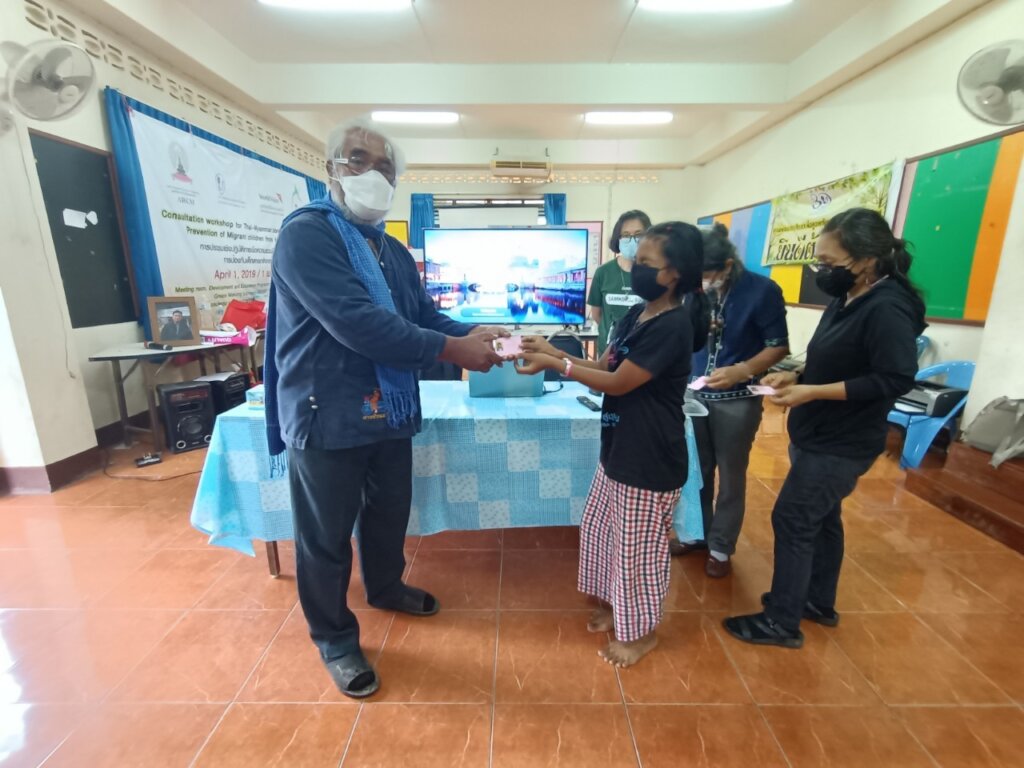 Mekong Regional Indigenous Child Rights Home (MRICRH) in Mae Chan, Chiang Rai Province provides a safe home for high-risk children, women, and men in the Greater Mekong Sub region (GMS) of Northern Thailand. This home provides critical support for those that have been orphaned, trafficked, abandoned, and neglected. The children, women, and men receive shelter, protection, life skills development training, nutritious home made meals, family outreach services, government school education, basic necessities, medical care, school supplies, transportation to/from school, and vocational training.
This period MRICRH registered existing students for the new semester of school as well as worked to recruit new students. We had one new case from MRICRH and one older case register as new students of the Distance Education Program. To open the new semester, we had an orientation meeting that included the students from MRICRH as well as HDS and Distance Education Program.
In keeping with the specific mission of MRICRH, this important program was able to rescue a mother and son from a domestically violent home. The mother and son stayed at the emergency house in the Mae Sai center.
From everyone here at MRICRH we would like to extend a heartfelt and sincere thank you to all past, present, and future donors. As always, the work we do here at DEPDC is possible because of your generosity and shared passion in our mission to prevent human trafficking. Thank you!