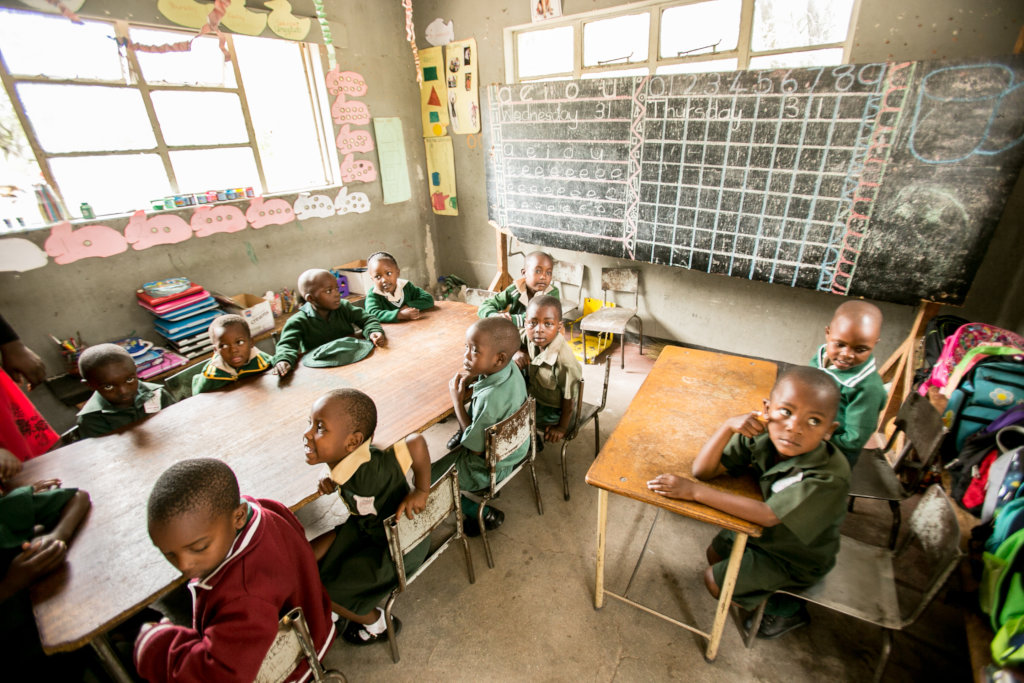 We have THE BEST NEWS!
Another local tourism operator has come on board with our Main Camp Primary School in Hwange to fund the construction of a whole new classroom dedicated to the Early Childhood Development Class!
This is a huge development for the kids, who are currently having their lessons in a dilapidated two-room store room, which functions as their classroom. The early childhood development years are crucial as they are a period of rapid physical, mental, emotional, social and moral growth and development. A conducive learning environment is absolutely key for children to get the best possible start in life.
A new site on the other side of the existing primary school grounds has been identified for the classroom, and we've seen building materials start to arrive, much to the teacher's excitement!
An extended rainy season has also been a welcome gift after the drought, but it can dampen the spirits when you need dry ground to build. Adapt is a word we use every here day in Zimbabwe! So with the wonderful news of a proper classroom coming for the ECD children, and the rain continuing to fall, we adapt our strategy.
Once the ground is dry and work begins on the new classroom, we'll begin laying foundations for the ablution block at the new classroom site instead of building a fence, which will now be the final piece of work to be done.
This entire new facility including a proper classroom with space for more children and room for play-style learning with safe, clean ablutions, all secured within a fence, will no-doubt change the lives of many, many generations of early childhood development classes - and we're so excited for all of them!
Thank you to every single one of you who is on this journey with us. We have a long way to go, but as we always say - if you want to go fast, go alone. If you want to go far, go together.