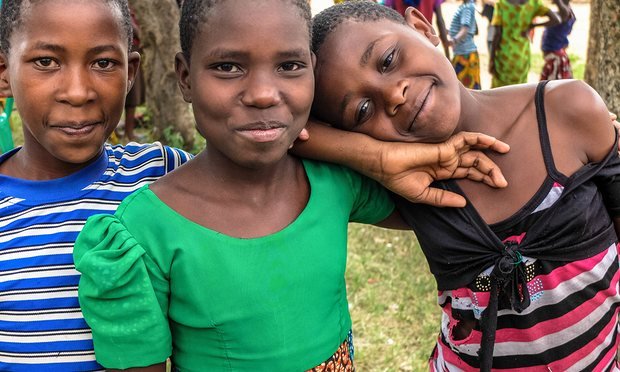 Thank you for once again for your generous support for the Mugumu Safe House. Over the almost 4 years it has been running it has stopped more than 400 girls being subjected to Female Genital Mutilation (FGM) against their will, and allowed many to learn a trade or continue with their education. It has been a great inspiration to visitors and campaigners against FGM and early child marriage as a forthcoming documentary film will movingly show.
We are now having to consider the future direction of our support for the fight against FGM in Mara, Tanzania. We have had a number of issues with Mara Diocese since a new Bishop was appointed. We have had extensive discussions with him over the summer but I'm sorry to report that he has moved Rhobi and the previous staff from the Safe House and installed a new director with no experience of FGM. We cannot be confident that the diocese will be effective in protecting girls in the upcoming cutting season in December. We believe the long term use of the Mugumu Safe House is under review. The girls currently at the Safe House are being monitored by local officials from the district council and AMREF, but we have heard that tragically one of the girls has died after a fall. Local officials are currently investigating this.
We are continuing to try to reach an agreement with the Bishop, but are very doubtful of success in time to protect girls in the coming cutting season,
The Trustees, faced with this difficult situation, wish to keep alive the original vision of the Mugumu Safe House, and are continuing to negotiate with the Diocese of Mara, retaining sufficient funds to complete the building project in the hope that agreement can be reached.
However, we understand that most donors would wish for their donations to carry on the fight against FGM, and have decided to use the remainder of the funds and future donations to a Girls' Rights Fund to more directly support FGM outreach work by activists like Rhobi, particularly in the upcoming cutting season. Funds will be used to support staffing, outreach work and temporary shelter and food for girls at risk, operating in the same way as Mugumu Safe House did previously. We shall, of course post reports about the work here.
Furthermore GlobalGiving conducts site visits to partners for additional monitoring and they will visit the project when they are next in Tanzania (likely to be next year).
If you have any questions, comments or concerns about this decision please do contact me.
Many thanks again for all your support in the fight against FGM in Tanzania.