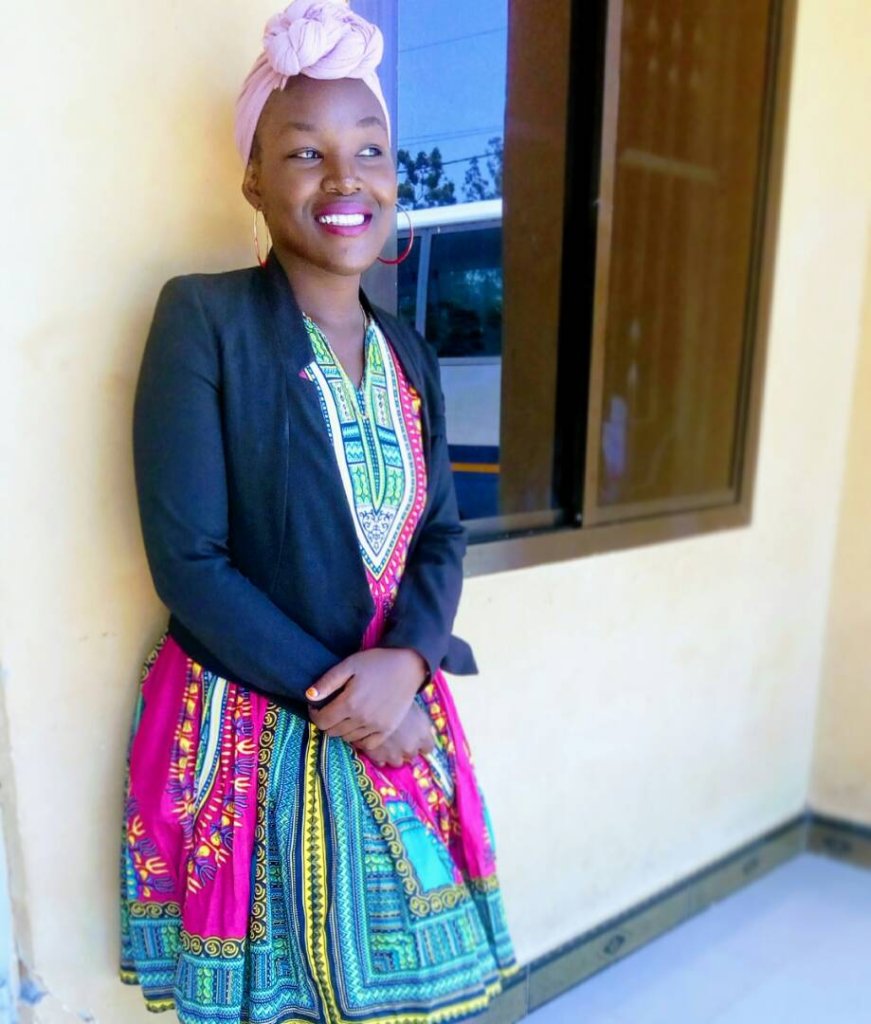 Thank you for your continued support of Mugumu FGM Safe House, This is my first report since taking over as UK Project Officer from Julian Marcus who has retired due to issues with his eyesight, but remains a great friend to the Safe House.
In this report I want to tell you about a member of the Safe House Team, Neema, the deputy and Social Worker.
Neema writes; "I am a 22-year-old Tanzanian young woman. l completed my University studies in September last year and joined the Safe House as a volunteer in early December last year and was later employed as a social worker in February 2017. What inspired me to join the Safe House as a volunteer was the good work being done by Mama Rhobi in fighting FGM in our local communities of Kurya, Ngoreme and Maasai. Having come from the Kurya community where FGM is practiced and being lucky not to have undergone the cut, I wanted to help other girls like me to escape and be free from FGM and I must say the courage these girls show inspires me every day."
When I asked Neema what she had done since coming to the Safe House, she highlighted:
Receiving girls who come to the Safe House and taking them to the police-gender desk; I have received and continue to receive many girls who come to the Safe House and take them to the police- many of whom have different cases other than FGM, some are given assistance there and others who have complicated issues are kept at the Safe House as the police seek ways of helping them;
Counselling and Mentoring; I have been involved in counselling the girls on several occasions, and this is necessary because of the trauma many girls are going through, some being rejected by their families and also adjusting to the daily conditions at the Safe House among others;
Returning the girls who ran to the Safe House during the 2016 December cutting season; As a social worker, together with the District Social Development Officer, the Police gender desk and the Safe House staff, we have been involved in going to the girls' homes and educating them on FGM then reconciling them with their families. The girls whose families show difficulty and are not ready to accept their daughters, we bring back to the safe house as we plan another visit to attempt reconciliation;.
Teaching Secondary School Students: This was especially during the December cutting session when we had 241 girls at the safe house and I helped teach Chemistry, Biology and English. I also continue to do this for the girls who are currently at the Safe House when free during the evening hour;
Translating; I have been a translator, something I have loved doing and continue to do it for different visitors that come to the Safe House
I think you can see why we feel so happy that such a skilful young woman, mature beyond her years, has joined the team- indeed Neema has been in charge at the Safe House while the Director Rhobi has had to be in Dar es Salaam with her young son who needs heart surgery.
Other great news is that after the months of water problems, the Safe House now has its own bore hole and water tank which is a huge relief to everyone. We now have a new website and a great team of Social Media volunteers to develop our Facebook, Twitter and Instagram and now including a new Swahili Facebook page - so please follow them to get more regular updates, and share with your friends.
The Crowd2Map initiative to map those areas of rural Tanzania where girls are at risk of FGM to help people like Rhobi to better protect girls is going very well. We have now mapped over 1.1 million buildings. Anyone with an internet connection can get involved and there is more information here.
The long term aim is to make the Safe House as sustainable as possible, by increasing their income generating capacities. They are already making beautiful tailored goods and jewellry which they sell on site and at a few events in the UK. We want to expand this, including via online sales in the future. To start market research for this we have developed a short survey, and would very much appreciate it if you have time to fill it in.
I will be visiting the Safe House next month to see directly the great uses to which your generous donations are being put, and will be posting updates on social media, and my personal blog here.
With gratitude from me and everyone at the Safe House..
Janet