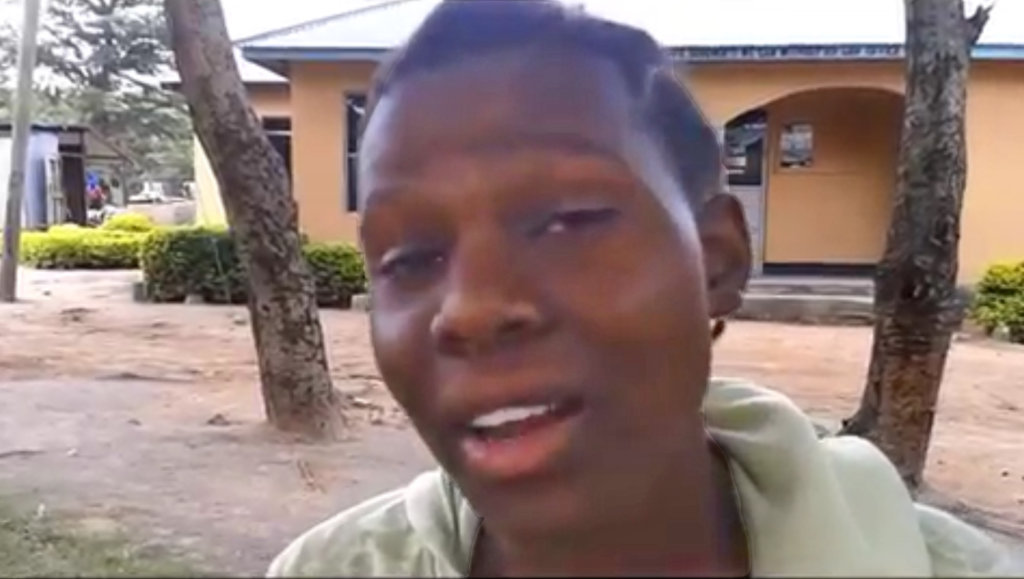 MAKING HER DREAMS COME TRUE
Abima is a bright, beautiful and hard-working 20 year-old young woman. Last night, through the power of modern communication, she spoke from our Safe House in Mugumu, Tanzania to a meeting 4131 miles (6649km) away in London, UK. Abima told us that she had now been at the Safe House for more than a year, and that she was studying Computer Applications, Tailoring and Clothes Making and Horticulture. "My dream, when I leave the Safe House", Abima told us, "is to set up a stationery shop". It's a rational and achievable ambition. Abima has the knowledge, the skills and personality to make a success of her project and TDT will try to get a Micro-finance group to give her a start-up loan.
What would have been Abima's future if she had not fled to the Safe House? If she had survived FGM (and each year about 10 girls die), she would have been married off to a man maybe twice or three times her age, and probably by now be pregnant with her second child, after having had birth complications at her first confinement.
Like all 'our' girls, Abima isn't a passive victim. She took part last year in a Human Rights march for women and she's a role model for other younger girls. After careful preparatory work by the Safe House team, some of our other 'graduates' from the Safe House have been received back in their home villages with applause, and bearing new sewing machines donated by a Dutch Foundation, which will enable these girls also to begin earning their own livings. Our team leader, Rhobi Samwelly asked the girls to speak, which they did confidently and well, with message of NO to FGM! These girls, too, provide a model for others to follow. It could well be that within 10 years, FGM might be eliminated in this corner of Tanzania, which is about the same size as Connecticut, or for UK readers, Devon and Cornwall. However, the population is widely scattered and harder to reach with no tarred roads. In Connecticut, there are over 1,900 people per sq.km and in Serengeti District, just 80 (about the same as mid-Devon).
THE GOOD and BAD NEWS
The good news is that building is now well under way for the new Septic Tank and Kitchen and Dining Room. I had hoped to tell all you wonderful Global Givers that we had reached our target. The bad news is that we haven't, because of the big fall in the value of the £GB due to the Referendum decision. Unfortunately, all recipients of UK Aid sent in £GB will see their purchasing power diminished by around 12% (at today's figures) – so it is the poorest of the world's poor who suffer. This means that we have to continue fund-raising with determination so that we can ensure that there won't be another cutting season without the Safe House having a proper kitchen and dining room. This summer my wife and I celebrate our Golden Wedding, and we are asking all our guests not to give us presents but to contribute to this great project.
Thank you all for your generous support.