Project Report

| Dec 1, 2015
Susan and Happiness tell you about their life at the Safe House
By Julian Marcus for all at the Safe House | Tanzania Development Trust Project Officer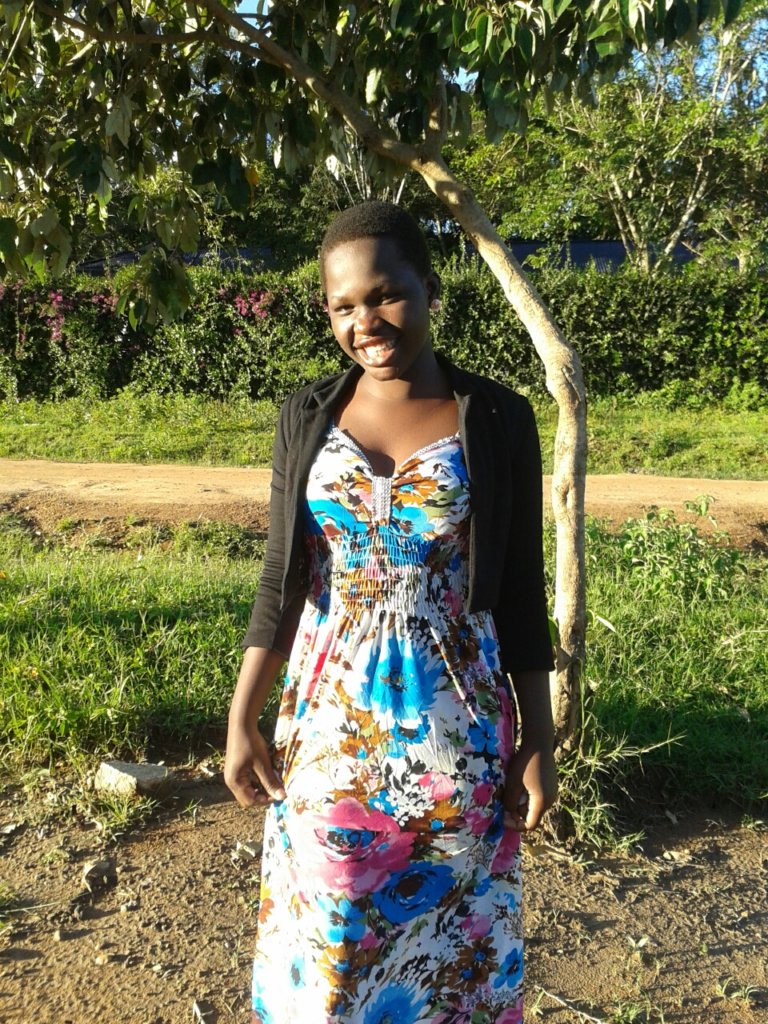 "We live as a family and everyone is treated equally", "I have gained a lot of self-confidence."
What is it like at the Safe House? Here are Susan and Happiness to tell you:
Susan, is a smiling and cheerful girl. She showed great courage in escaping to the Safe House.

"I arrived at the Safe House in December 2014. I was the fourth girl to arrive. My parents wanted me to undergo FGM and get married young. My father is a fierce man so I couldn't say no to him. Instead I tried to escape but I was caught and he beat me. My mother told me the only thing to do was to escape again. I was helped by a friend of Sophia, our Social Worker here

A lot of things have changed since coming here. I have gained a lot of self-confidence. Now I can talk in front of more than one person in a group! I love life at the Safe House. I have learnt to live with people who have different backgrounds and habits.

I have learnt how to sew and embroider and also how to do batik and to make greeting cards and do fabric printing. In computers, I now know how to type, save files, make the print bold, change the font type and size. I am trying to concentrate on tailoring though. I like sports especially football."

Happiness is now a tall, self-confident young woman. But not when she arrived:
"When I arrived at the Safe House last year I knew nothing. Now I have learnt tailoring skills - how to make clothes and other items with our teachers. Like Susan, I have also learnt a lot about computers and I'm beginning to be quite confident. I'm learning cooking - I now know how to make cakes, roast fish and pilau rice thanks to our teachers. I have also been taught a lot about health and also about female hygiene, and the bad effects on women who undergo FGM which include Fistula, severe bleeding and very low self-esteem. We have also learned how to escape from other Gender Based Violence - physical and mental and sexual abuse, and economic deprivation.

Here at the Safe House we live as a family and everyone is treated equally. I share a bedroom with one other girl. Sometimes I miss my family. My dream is to become a clothes designer here in Mugumu and to teach other girls and members of the community how to sew.
There are a few challenges though: we need a fence around the compound because there has been an incident when people from my village came and mocked me for not undergoing FGM. I didn't like that. Also we need a new kitchen because at the moment when it rains everything gets wet."

American billionaire's airport will destroy the foundations of the new kitchen, dining room and the completed guest toilets
By November 2014, the Safe House Construction was complete, the guest toilets built and the substantial foundations of the new Dining Room and kitchen had been constructed. Then, late last year, an American billionaire, founder of Tudor Investment Corporation and owner of the Grumeti Reserve in nearby Serengeti, concluded an agreement with the Tanzanian Government to build an airport in Mugumu to serve tourists going to his Lodge in the Reserve and other high-value destinations.You can find out more about this and follow the links at https://en.wikipedia.org/wiki/Serengeti_International_Airport#Proponents For reasons we don't understand this is requiring a road to go across the front of the Safe House compound and destroy the foundations of the dining room and kitchen and knock down the new guest toilets. Now these will have to be built on the other side of the safe House. We have written to the entrepreneur hoping that his organisation will provide some compensation, but at the time of writing we have heard nothing.
And now our latest arrival- here comes Salama!
The Safe House you have supported so generously is called in Swahili 'Nyumba ya Salama' – the Home of Peace (or Security). So it wasn't surprising that when local people discovered an abandoned little girl living with some dogs that they brought her to the Safe House. Who was she? Did she have a name? Who had fed her? Whoever it was, the little girl was thrilled to be given a fresh mango and you can see her tucking in with gusto in the picture. The big girls love looking after her. And what to call her? Salama of course!
There's more good news too-
Hot off the press! Funding for food growing project

Our project officer Helen who is at the Safe House says: Great news re funding from Global Giving! The Safe House has just received a grant of £15,000 from Global Giving in order to set up an organic horticultural project. The primary aim is to grow more food for the house itself and secondly to provide training for the girls and the wider community. Later we hope that excess produce will be sold to local guesthouses in order to generate some income. The girls are already enjoying eating food they planted themselves and harvested including onions, tomatoes, aubergine, greens, spinach, kale and okra.
Very exciting! We are currently looking for a suitable plot of land nearby of between one and two acres so we can get started.
Thank you to all supporters who have contributed so generously to this project. Future donations will help to build the dining room and kitchen on the far side of the Safe House and construct a perimeter wall- all the more necessary to protect the girls from traffic and the kind of verbal abuse Happiness experienced. (But she is still happy!).