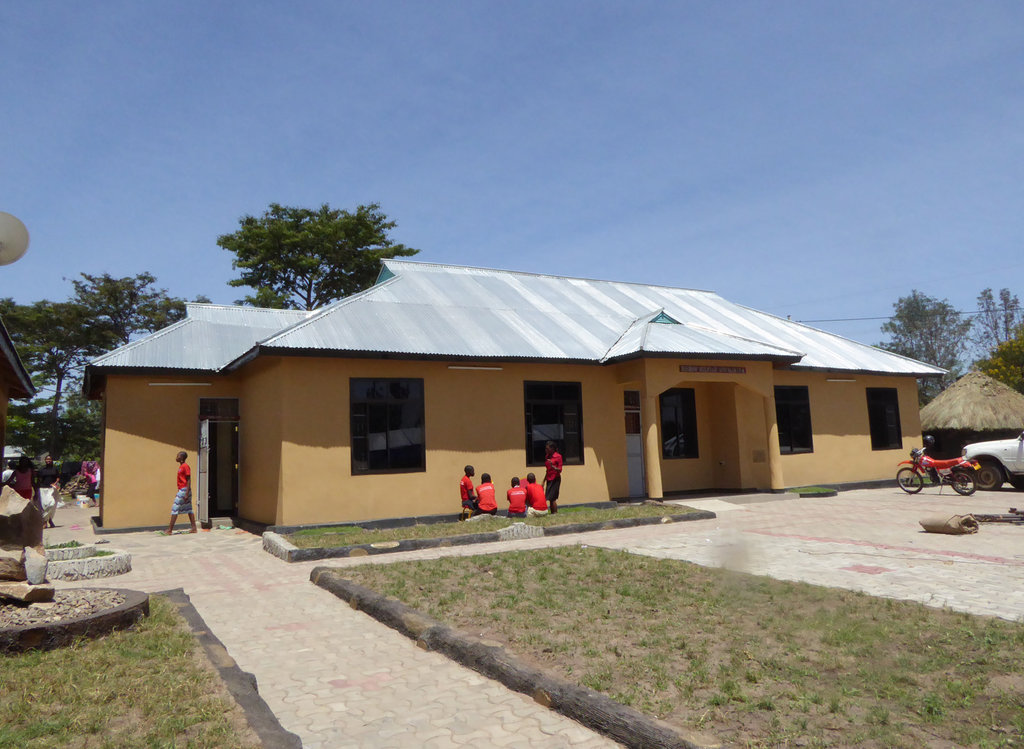 Did you ever imagine that by contributing to Global Giving you could help save 134 girls from Female Genital Mutilation? Well that's what you did. You helped build the Safe House and Vocational Training Centre in Mugumu Tanzania and at the height of the gruesomely named "Cutting Season" in January 2015 we were housing 134 girls there, happy to be safe, in a place of laughter and happiness. But we didn't save them alI. I was there in February representing you at the Ceremonial Opening and most of us were crying with 14 year old Nehma as she told us how the old car coming to collect her and 6 friends broke down on its way to the Safe House. Angry parents dragged five of the girls off to be cut, but Nehma and another girl hid in the dark and escaped and made their way to the Safe House helped by one of our volunteers.
At the peak girls were sleeping 3 to a bunk and the Bishop also provided extra mattresses and the sewing room in the Vocational Training Centre (VTC) was pressed into service as a dormitory. The local community responded magnificently. Churches and mosques gave food and volunteers came to offer their services, and many remain to date as helpers in a variety of tasks. The Matron, Mrs Leonard and the Social Worker, Mrs Mchomvu were a constant source of strength and assistance to Mama Rhobi, our Project Leader.
Now in April 2015, 100 girls have gone home, after their parents have signed binding agreements at the Police Station not to harm their daughters. These cases are being followed up by our Social Worker, Sophia, and all is well. 34 girls remain, going to school from the Safe House or to the Vocational Training Centre you have also helped to build.
Donors can be very pleased and proud of the construction and use of the Safe House and VTC. The one storey building has been very well built with good quality doors and excellent windows which incorporate mosquito nets and bars for protection. The project created a good deal of employment locally. The bunk beds are well constructed and all mattresses and bedding new and of good quality. Indoor flush toilets and showers are now working well when there is water and are better than anything the girls will have experienced before. The water company frequently cuts supply and a substantial holding tank has therefore been constructed.
The Vocational Training Centre has the largest rooms for tailoring, sewing etc. that we have seen spacious, light and of high quality.The Computer Training Room, is the largest we have seen in Tanzania and houses more than 30 computers, including desk tops and lap tops. The major problem that the VTC faces, especially the Computer Room, is the complete unreliability of the TANESCO mains power supply, which is sometimes out for two full days at a time.
The opening of the Safe House and VTC on February 27th was a triumph for Rhobi. Large open-sided gazebos had been brought in from somewhere and were arranged along 3 sides of the paved area at the front of the building. This gave a splendid central area for the many performances of dancers and choirs. The Safe House girls also sang and danced, of course. There were also local Kurya dancers in tribal dress and many of the words of the songs had been changed so that they both challenged FGM and thanked us for raising the money needed. I was invited to unveil the foundation stone and snip the ribbon across the front door, but Insisted that Rhobi's hand was also on the scissors. I was very much aware that I was representing you and many other kind donors.
You can find extracts of the ceremony at: http://1drv.ms/1EJhrIJ and you can listen to a half hour BBC programme about the Safe House and the problem of FGM at http://www.bbc.co.uk/programmes/b05nxh9x#auto and you can see lots of pictures in the BBC magazine http://www.bbc.co.uk/news/magazine-31604025
WHAT NEEDS DOING STILL :
Finishing the Kitchen and Dining Room. The present kitchen is quite inadequate. More funds are needed to build, furnish and equip the kitchen and dining room.
A new solar installation for the Vocational Training Centre. As mentioned above.
More sewing machines
A boundary wall or fence to demarcate the Nyumba ya Salama and VTC. This will be particularly important before the next 'Cutting Season' to make it clear to any hostile parents that they cannot enter without police permission. A boundary fence will make it easier to protect the shambas (gardens) where girls are growing food, and if they decide to keep chickens also.
Contributions to support the on-going campaign against FGM. At the moment the campaign has targeted only 18 of the 85 villages in Serengeti District and so there is a long way to go. We visited a remote village where the girls had been cut in January and it was probable that several had died.
The greatest need now is to find a donor who/which could help provide a vehicle so that never again are girls snatched in the night and forced to undergo FGM. A vehicle would also help Rhobi transport the musicians, singers and dancers when she goes into the villages of Serengeti district campaigning against FGM. A suitable and reliable Toyota Land-Cruiser would cost about £25,000- £28,000.
Thank you for your commitment to this wonderful project. Plaese spread the word about it, Together we can complete all aspects and improve the lives of suucessive groups of girls.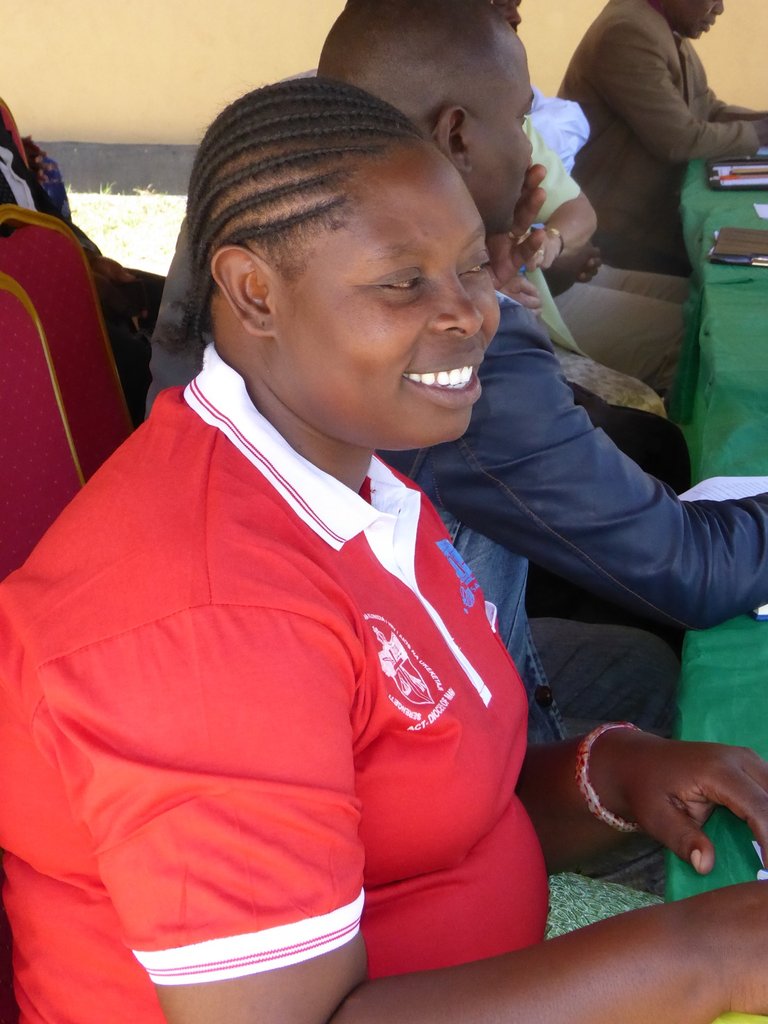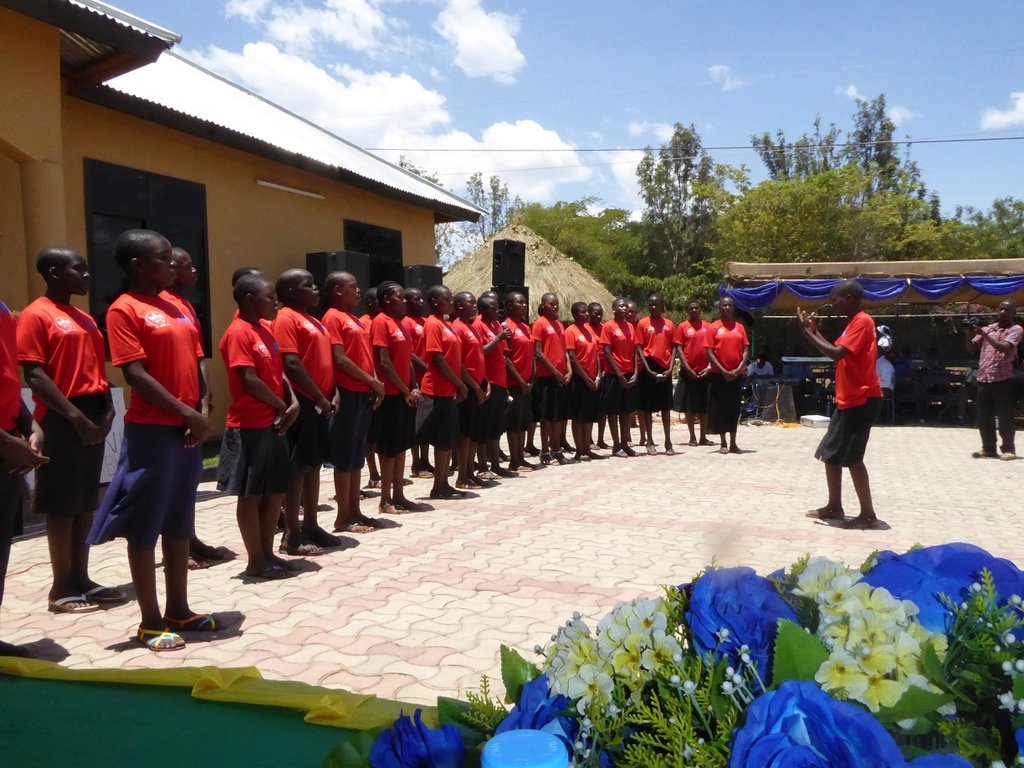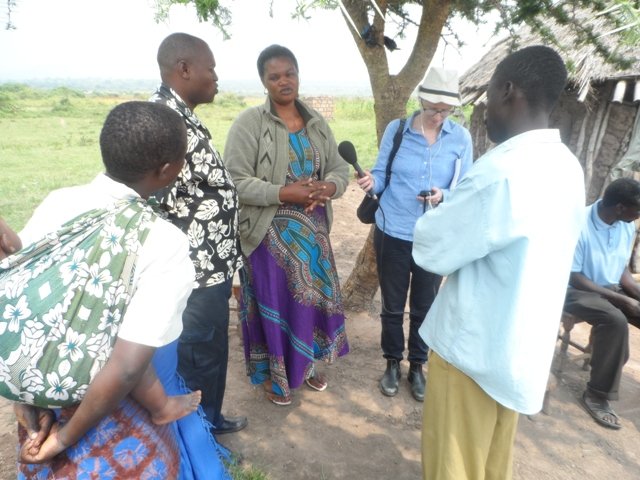 Links: