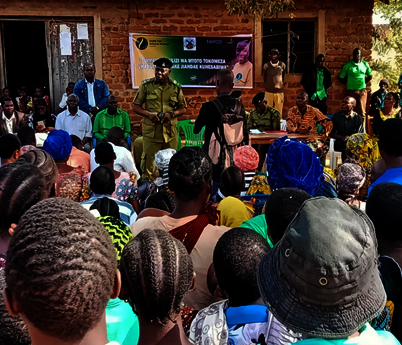 Since 2017, when Rhobi founded the organisation "Hope for Girls and Women" to shelter and support people escaping of gender based violence like FGM 3972 girls have been rescued and now have new opportunities to build a better life.
Thanks to generous donors like you, Hope runs:
Since our last report we have:
-219 girls and women supported at the safe houses;
-139 families trained to commit to not cutting their girls;
-146 remote villages monitored in Mara region of Tanzania using the app OpenStreetMap, helping a lot to report girls and women at risk to the relevant authorities
-More than 21 awareness events engaging the community about women's rights
-More than 100 girls managed to have Formal Education and Vocational Trainings
Top priorities of the next period
-Girls rescue camp to protect who are flee from FGM
-Enhance supporting education
-Enhance the reconciliation process between girls in the safe houses and their parents
-Fit families training to support stay with girls and children with light cases to their homes and promote continuous parental care.
Thank you for your help and generosity!