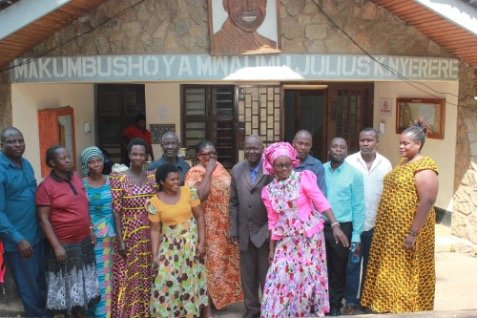 This year, we have been continuing to rescue girls from gender-based violence with the help of local officials and Social Welfare officers. We expect to receive more cases during the next few months, but currently 61 girls reside at our Mugumu Safe House, and 56 girls reside at our Butiama Safe House. Your donations support our strained resources that ensure that these girls can be protected until they are reconciled with their families. Resources include food, shelter, medication, and health services.
Your donations not only protect girls, but also empower them for years to come. We are continuing to encourage girls to receive an education, especially when reconciliation fails. 37 girls are studying Tailoring and Entrepreneurship, with 9 girls having graduated through our Alternative Rites of Passage ceremonies. 3 girls are studying Hotel Management and Hospitality. 31 girls are receiving primary education, 35 girls are continuing their secondary education, and 1 girl is in high school. We are also continuing our sponsorship program to cover fees for their education.
In addition, we have collaborated with Nomad and Elle Peut Naidim to educate girls on sexual reproductive health at our safe houses. Sanitary towels were also distributed after the session.
We are also delighted to share that we have launched our first Fit Persons Training with 57 people from Butiama, Serengeti, and Tarime. In collaboration with Social Welfare, we have taught these volunteers how to protect girls at risk of gender-based violence. This is a UNICEF-recommended program that encourages families to care for and support children escaping harmful situations.
We are so appreciative of your support as we continue to condemn female genital mutilation and navigate the longer-term impacts of the COVID-19 pandemic.
Thank you!
Rhobi Samwelly
Hope for Girls and Women