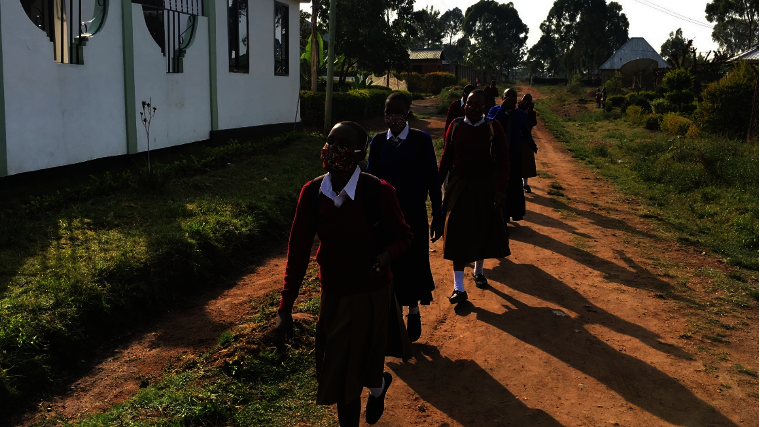 The current cutting season is in full swing and we have been out in the villages rescuing many desperate girls refusing to be cut. We and now have 82 girls in Mugumu and 100 girls in our Butiama safe house, and are still expecting many more. Girls are already sleeping 3 or 4 to a mattress on the floor, and feeding them all is extremely challenging.
Your donations are vital in providing them with food and basic supplies like soap until it is safe for them to be returned to their families. This process will begin when the cutting season ends in early January.
Longer term, we are continuing to support the education of girls when reconciliation fails. By increasing employment prospects, we empower girls to be decision makers in their communities and champions against gender-based violence. There are currently 44 girls in primary school, 29 girls in secondary school, 7 girls in VETA, 1 girl in high school, 10 girls to join secondary school, and 1 girl wishing to join college when we can raise the fees.
We have also been working in collaboration with Nomad Tanzania to sponsor girls for hotel management and hospitality, and every year our girls are offered to tour Sergentei National Park. We're thrilled that two of our girls have graduated from these courses.
As we continue to educate our girls, we also continue to educate our local communities. This month, we held debates with 60 community members of Bonchugu and Nyamburi Villages around the impacts of gender-based violence. We presented questions about the attitudes around FGM and challenges that girls face. And from these conversations, we were able to identify areas of growth, including a stronger sense of accountability and behaviorial change intervention.
Our work has been extremely challenging this year, but we have continued to make progress.
We're so thankful for your support in ending FGM in Tanzania, and wish you warm seasons greetings and best wishes for 2021..
Thank you!
Rhobi Samwelly
Hope for Girls and Women
Links: