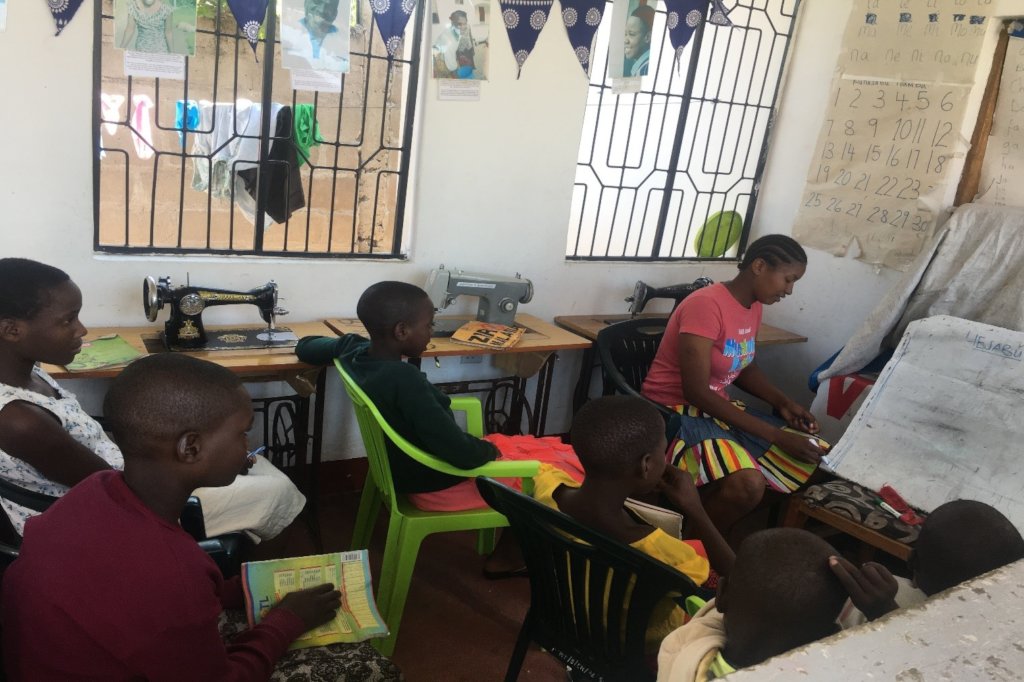 There are now 68 girls in Mugumu Safe House, and 58 in Butiama. Rhobi and her team have, as usual, been working hard in the villages doing advocacy, training the digital champions, visiting the anti FGM clubs in the schools and checking that girls are safe.
They were expecting a cutting season to have started in September, after the standard seven classes were sent home from primary school until starting secondary school in January, but with everyone having one eye on the upcoming election on October 28th this is now expected to start after that. But they have identified 250 girls who are at risk of being subjected to FGM in the next two months, which is a huge concern.
If all of these girls come to the safe houses it will put a huge pressure on resources, and lead to great overcrowding. But Rhobi and her team never turn girls away, and they will cope somehow.
Hope relies on food donations from local hotels and safari lodges to feed the girls. With tourists few and far between because of the pandemic, these are greatly reduced, as is the income they usually receive from selling the handicrafts they make to visitors.
All of the girls in the Safe Houses continue their education: in local schools if they are able to, if not in the vocational programme, where they learn tailoring, batik, basket weaving. and other skills. This includes basic literacy and numeracy. Last month girls started making trousers for local customers.
Hope has also been working with .The Plaster House, a health NGO,, to identify children in the village who have cleft lips and club feet and arrange to transport them to Arusha for treatment. Ten such children were successfully treated from Mara in September.
2020 has been an extremely difficult year for everyone, and we see huge challenges ahead, so we are particularly grateful for your support,
With gratitude,
Rhobi