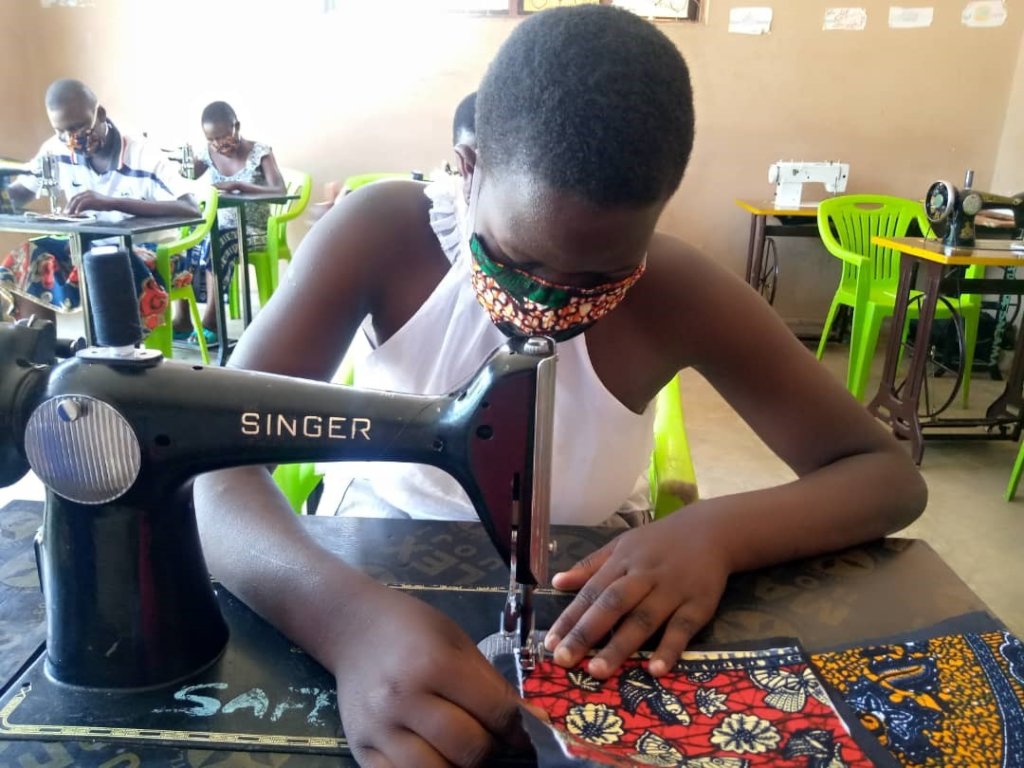 COVID
The COVID pandemic has increased the danger of FGM here. Schools were unexpectedly closed in March because of COVID. The cutting season started in early April.
We managed to rescue a total of 55 girls, 6 girls found had been cut already, There are 118 FGM cases confirmed in the villages.
There was a confirmed COVID case very near to Mugumu Safe House. We have worked very hard to keep the girls in our care safe, by restricting the number of staff and others coming in as much as possible.
We have postponed all outreach work for now, and transformed the vocational classroom into a quarantine area for the new girls rescued from the villages to stay. We have introduced more hand washing, but social distancing is a huge problem when overcrowding means girls are sleeping 3 to a bed.
Schools will reopen next week, and so we hope that we will be able to restart the reconcilation process with gir's' families and some of them will be able to return home.
As there have been no tourists in Serengeti we have been unable to sell the bags and other goods we make to raise income, which has been a challenge, but we have been making face masks instead.
We have participated in two webinars about how COVID is impacting the fight against FGM. You can watch the recording of the webinar here.and see Rhobi's presentation here.
Hope selected as FAWCO Health Target Project
We were delighted to be selected as the Health Target Project by FAWCO in March. Founded in 1931, FAWCO is an international network of independent volunteer clubs and associations comprising 60 member clubs in 30 countries worldwide. They are fundraising to support Hope for the next 3 years. More detail here and to follow.
Another award for Giselle's Film
Defying the Cutting Season, the shortened version of In the Name of Your Daughter, the award winning film featuring Rhobi's work, was awarded the Best Featured Documentary at the recent OneWorld Media awards. Congratulations to everyone involved.
Visualisations of our work
We were selected to be featured as Viz5 MakeoverMonday, where data analysts visualise data related to gender equality. You can see some of the amazing results and learn more here.
Research project with Nottingham University
We have been selected to participate in a research project on factors influencing FGM by Nottingham University starting this month. This will involve our Digital Champions surveying attitudes and other factors in the villages where they live.
The last few months have been extremely challenging for everyone in the world, and we sincerely hope you and your loved ones are safe and well, and thank you from the bottom of our hearts for your support, particularly during these difficult times.