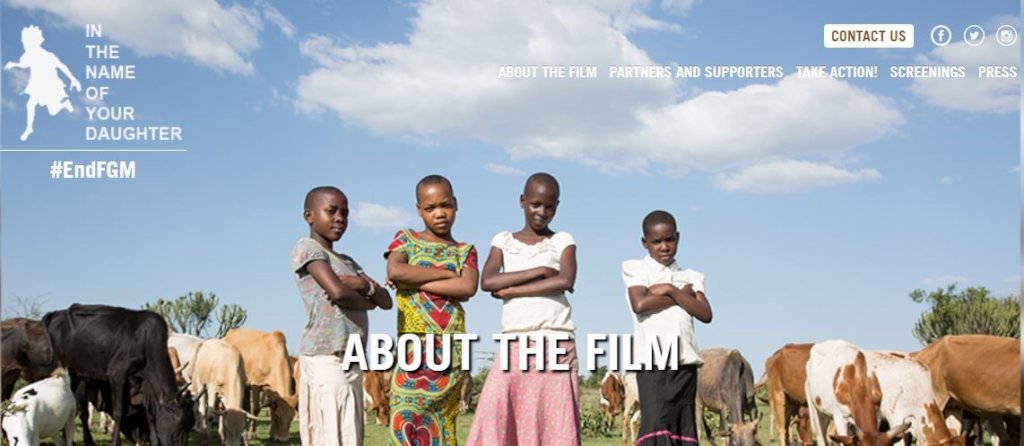 Last month Plan International paid for Rhobi and Rosie and Neema, 2 of the girls she is supporting to fly to Copenhagen for the Première of "In the Name of Your Daughter" at the Documentary Film Festival there on March 20th. This film was made by the Canadian multi-award winning Human Rights journalist, Giselle Portenier about girls escaping FGM in Tanzania's Mara Region and the work of Rhobi and her colleagues in combatting FGM and running a Safe House* to provide a sanctuary for the girls.
The film shows the way that FGM in Mara is closely related to the local cow-based economy. We hear why husbands still want to marry girls who have been cut, claiming that this will reduce their tendency to unfaithfulness or promiscuity. We hear also from a tailor who fears the loss of business in new dresses for girls who survive FGM. We meet parents who accept their daughter's decision against FGM, and also those who dishonestly pretend to do so, and those who reject their daughters and the pain this causes. So, the film is not simplistic but very honest. It shows that changing hearts and minds is not easy in a rural community where cattle and agriculture provide almost the sole source of income, and where also educational standards are low. Girls who are cut marry young and rarely gain secondary education, so the campaign against FGM is also a campaign for the right of every girl to secondary education. The film demonstrates the importance of support from the police and civil authorities and we see the excellent assistance Rhobi and her team get from the local police and Giselle was able to film arrests being made. 'In the Name of your Daughter' could have been a bleak film. That it isn't is because of the charisma of Rhobi and because of the courage and witness of the girls and the mutual love and care they show. We see Rosie and Neema become confident public speakers and taking the anti-FGM message into local schools, quite unabashed about telling other children why FGM is so bad for girls and how it differs from male circumcision.
The Première had a number of distinguished guests including Her Excellency Emi Furuya, Canadian Ambassador to the Kingdom of Denmark, The film was extremely well received and after it Giselle, Rhobi and Rosie and Neema got a tremendous reception and were given time to answer a few questions. Every audience who saw it was visibly moved, touched, and fascinated. "Moving," "Touching" "Inspiring" "Life changing" were words I heard. The Danish children in particular were very moved. In addition to the three CPH:DOX screenings which included a school screening, two otherl school screenings with children 13-17 took place. Rosie and Neema said the complete highlight of the trip was to meet the Danish children. 13-year-old Danish girl Regitze pronounced the film 'Life-changing' with tears in her eyes.
Rhobi and the girls were also featured on Danish Radio which included an interview with Rhobi and the girls and International Development Minister Ulla Tornaes, who came to a screening and met the girls. They were also treated to a private tour of parliament with MP Trine Bramsen
The film has also been shown on Scandinavian TV and will be on the BBC later this year. When we know the date and time of showing we shall let all supporters know.
Many thanks for your support to Rhobi and her staff, They are busy back in Tanzania running the two safe houses in Mugumu and Butiama, and preparing for the cutting season in November which is expected to be a major one.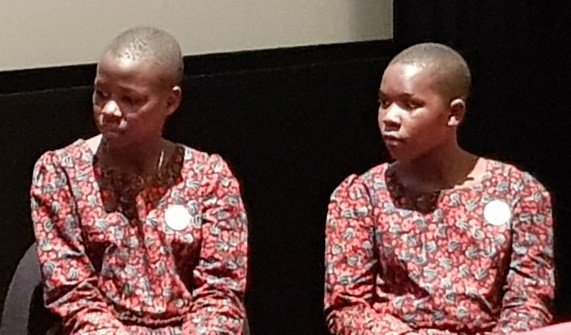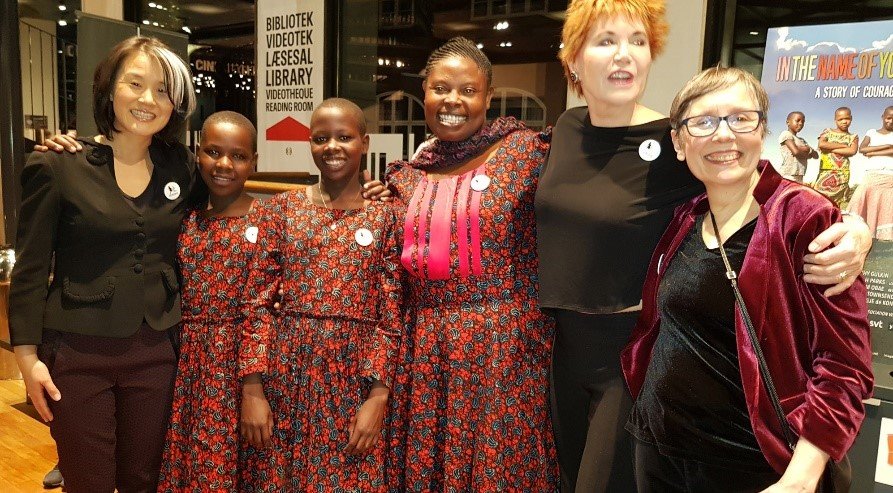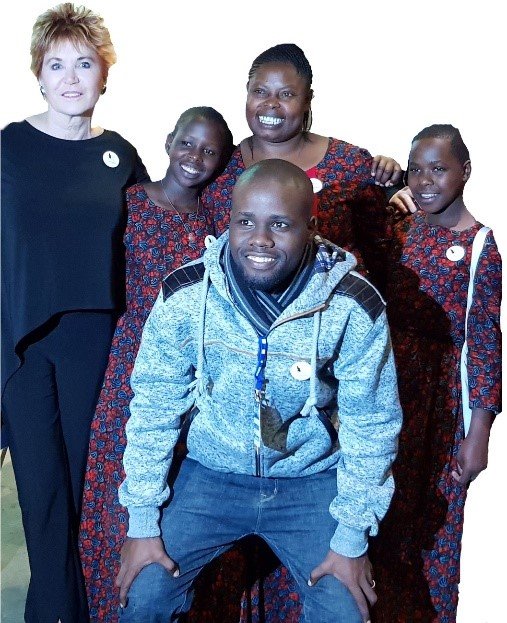 Links: