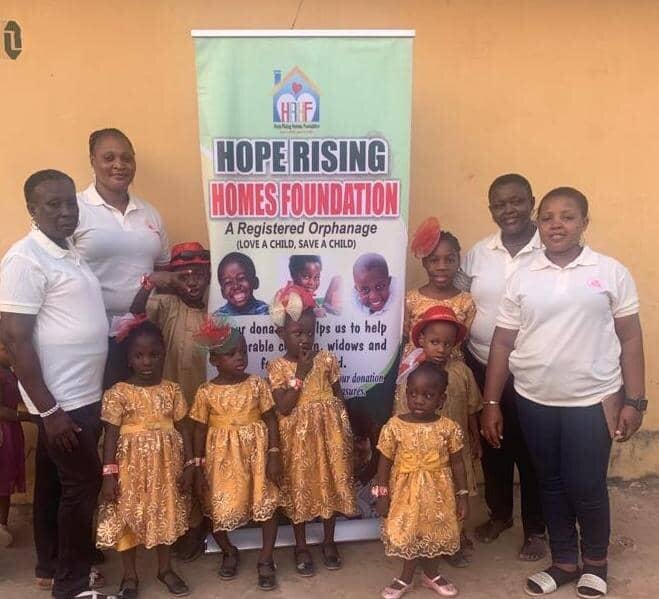 We are using this medium to let you our donor understands, that without your generous donation their will not be Hope Rising Homes Foundation (orphanage) and we know what that will do to the children in our care. It is because of you that we can fulfill our mission and our commitment to the children in the home. AS a result, we are saying a big thank you and the Lord will continue to provide for you too. You shall never lack anything good.
This 2022 started on good note with all our children.
We have established a quarterly training for our care givers, to improve their care skills, close monitoring of the children and to make sure they are never out of sight during church services & outings. "Their safety is our priority".
HRHF, is law abiding organization and we shall continue to follow the state regulations, it also benefits our children. On the 3rd of February, 10th of February 24th and 26th of February 2022, four of our children were present in court as it was previously scheduled to monitor their status, if there is an update about their family, growth, and care. This occurs every quarter for all the seven children in the home on different days.
On the 14th of February 2022, Golden Crown Academy Visited the children to celebrate valentine's day with them, also a family visited to celebrate son's
birthday, brought some food, biscuit & Drinks for the children for the celebration.
On the 16th of February 2022, the Mellieur school held their PTA. A lot of issues were discussed, issues like:
ü Children should be brought to school early.
ü The school authority should be informed on who picks the child up from school to avoid missing of a child.
ü Parents should make sure they put food in their children's food flask and if buying it out there, it should be well protected etc.
The issues that were addressed at the PTA were used with the care giver, inform of a training for improvement.
This same day 16th of February was the children at skylight school inter house sport which was held at command school command B/stop. The children had fun and represented their various houses in the competition.
There were couple of birthday celebration in the home in the month of March 2022.
On the 10th of March 2022, we were at the court for one of the children, but the magistrate was not on seat, the child was given another date 31st of March 2022.
This is one of the challenges we face regarding the children going to court. Cancelation and rescheduling of dates, happens too often, also happened in February and we will not get to know until we arrived in court. Transportation wise, it is costing us a lot of money. Thank you for your continuous support. On the 31st of March, we were in court with the child, her mother's relatives came to court, her grandma's elder – Sister with her grandma's younger brother. They came around with pictorial evidence (Family pictures) and we got updates about her other siblings at a home in Lekki.
Cultural day of Meilleur school children was also held on the 31st of March 2022. The children attended the event and were well dressed in Iro and Buba representing Lagosian. They were happy and very excited with their outfits.
On behalf of our founder, the board of trustees, our staff, and the children at Hope Rising Homes Foundation, thank you so much for your support. Without you, we would not be able to constantly work to improve the lives of the children. We all truly appreciate your donation and constant support for our organization. Your support is the greatest gift we could receive as we attempt to create a better world for vulnerable and at-Risk children.