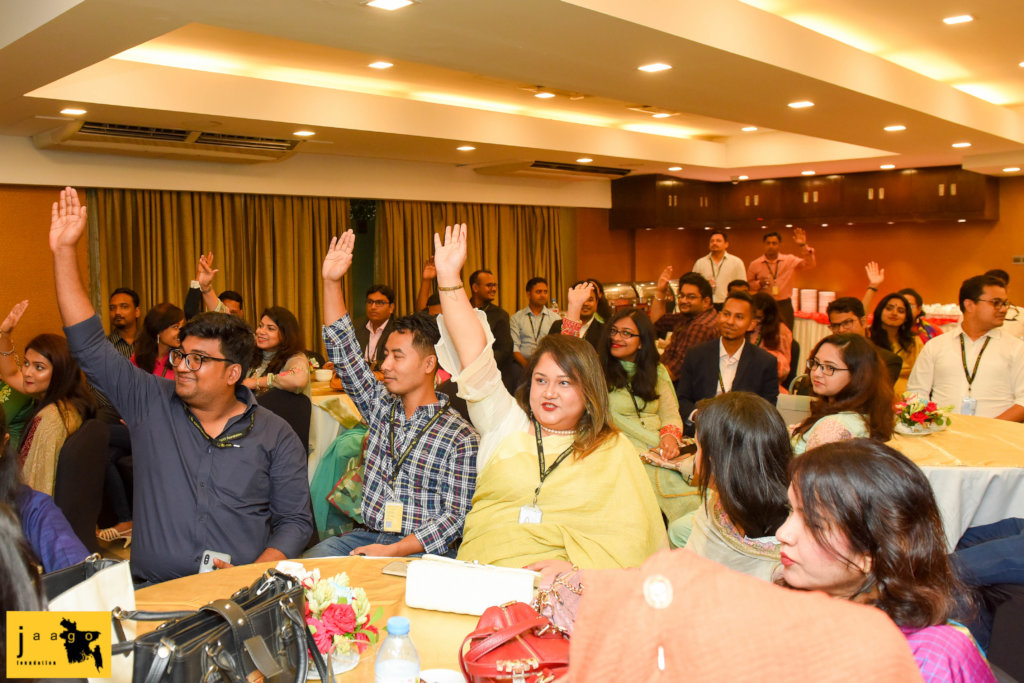 JAAGO Foundation has been successfully implementing a project titled "Incorporating Feedback Culture in the Organization and Beyond" which is approved by GlobalGiving under Feedback Fund Grant of USD 20,000. This project will evaluate the present feedback situation in JAAGO Foundation including its relief and recovery program 'Safe Haven for Rohingya Refugee Children' by integrating feedback from 500 Rohingya Children and 1000 parents in Unchiprang camp, Cox's Bazar.
The following activities have been effectively carried out by JAAGO Foundation under this project. One online survey tool was selected by the project implementation team. The team also designed survey questionnaire for Rohingya Children and their parents including one survey questionnaire for the workshop on the importance of feedback. To understand the importance of feedback on organization's work, these survey questionnaires had been tested within a sample population first (i.e. JAAGO employees, Rohingya Children, and their parents) and improved based on the findings. As part of the project activity, JAAGO Foundation successfully organized the workshop which was named "JAAGO Feedback Summit" on July 4, 2019. To organize the workshop, JAAGO's team designed a workshop curriculum with the guidance of FeedbackLabs team on the importance of feedback for organization's growth. This workshop allowed employees to provide feedback on the organization's present scenario on its feedback culture. During the Feedback Summit, JAAGO wanted to know employees perception regarding the importance of feedback. Employees gave their feedback in hand notes and online survey tool through previously developed survey questionnaire.
When the employees were asked if they had ever received feedback at work, 89% of participants shared that they receive feedback while the rest of the 11% shared that they do not receive feedback. Another survey showed that 53% of the participants often receive feedback while 47% felt that they rarely receive feedback. When the employees were asked from whom they receive feedback, 58% of employees responded that their supervisors give them feedback. Moreover, 34% of the workshop participants mentioned that they receive feedback from their colleagues, 4% participants mentioned that they receive feedback from HR, 3% participants shared they receive feedback from the Community people they are serving and 1% of them mentioned that they receive feedback from the beneficiaries.
In response to another question 'Have you ever given feedback to someone at work? ', 93% workshop participants responded that they had given feedback to someone at work though 7% shared that they never gave feedback to someone. JAAGO received multiple answers in response to the question 'Who did you give feedback to?', 76% of participants said that they usually give feedback to their colleagues whereas rest of the 24% of the participants responded with other answers that include Supervisors, Juniors, HR, Senior Management, Community people they are serving and Beneficiaries/Donors/Sponsors.
Another response revealed that, about 28% of people felt that feedback affects them mentally in a positive way whereas 12% participants shared that it affects them negatively. 60% participants responded it affects them in both ways. In response to the survey question whether JAAGO should take more feedback from the community and beneficiaries to design sustainable solutions to social problems, 96% shared that they think that JAAGO should take more feedback from the community & beneficiaries When the employees were asked to share whether they have been able to receive feedback and managed to learn from that feedback, 92% employee felt that they have learnt from the feedback and 8% responded that they haven't learnt from feedback.
From the numbers of response received during the Feedback Summit, it is evident that employees felt connected and engaged since the whole process was interactive and this approach encouraged employees to constructively give their responses.
Thus far, JAAGO has also prepared the script for the awareness video on feedback and the video shoot had been successfully completed. In the coming months, the awareness video will be edited and will be used widely in the 'Awareness activity for young volunteers'. This awareness activity will be undertaken with the engagements of JAAGO's youth volunteers. Through this activity, young volunteers will learn how they can improve their way of working by incorporating feedback from their fellow volunteers, youth and community people. Leaflets and stickers will be designed to spread awareness as well.
To develop and sustain JAAGO's Rohingya response project 'Safe Haven', a total 1,500 beneficiaries of the project will be surveyed and interviewed through survey on the beneficiaries of the Rohingya Response Project soon. This study will enable to enquire the impact of on-going project activities and how new approaches can be undertaken.
JAAGO Foundation is thankful to the GlobalGiving for granting Feedback Fund Grant for the project "Incorporating feedback culture in the organisation and beyond." JAAGO strongly believe that GlobalGiving's assistance will help create a good organizational culture in terms of providing feedback.
Ensuring Proper Nutrition Boost
A major influx was witnessed by the world around August of 2017, where Rohingya refugees fled to Cox's Bazar, Bangladesh from the Rakhine State in Myanmar, due to an upsurge of violence and violation of human rights, in the name of ethnic cleansing. The rate at which the Rohingyas sought refuge resulted in Cox's Bazar hosting the largest refugee camp in the world and the Rohingya refugee crisis becoming the world's fastest growing refugee crisis. According to IOM reports from October 2018, an estimated 923,000 Rohingya refugees have arrived since August 2017. The Food Security Information Network (FSNI) in its annual Global Report on Food Security details that Bangladesh's refugee settlements are facing notable food insecurity.
The massive influx into one of Bangladesh's most vulnerable and poorest districts worsened the existing fragile condition of the area and it was further distinguished by the limited access to basic services, food insecurity and high rates of under-nutrition. The monsoon season complicated an existing critical situation and increased the risks of flooding and landslides for around one million households. One of the most troubling observations made by the JAAGO experts was that the children were suffering from acute malnutrition contributed by the food insecurity as well as their mental state.
After realizing this crisis, JAAGO deployed a team to provide food assistance. In order to ensure a holistic approach for their recovery, JAAGO has been distributing nutrition meals and food to the 500 children in the Safe Haven camp. The nutritious meals consist of fruits, carbohydrates and proteins. Ramadan is a sacred month for Muslims all over the world and advocates empathy towards those who are not as fortunate. During the month of Ramadan, JAAGO provided the children with healthy snacks as a part of their Iftar, in order to provide them with wholesome meals and ensure that the children do not sleep on empty stomachs.
A major transformation has been observed recently in the health of these children as well as their performance. The experts have recognized a boost in their morale alongside increased levels of energy and concentration when engaging in psychological therapies.
Activity Induces Productivity
According to epidemiological studies, physical activity retains therapeutic benefits for children when conducted in adjunction with other treatments in mental disorders. Generally, a huge number of epidemiological studies have shown a remarkable cross-sectional correlation between physical activity and mental health.
JAAGO had organized different sports activities for the children at the Safe Haven camp to stimulate physical activity in the most exciting way which has shown to be similar to cognitive therapies and more effective than stress-reducing therapies. A sports competition for the children at the Safe Haven camp had been organized, where they participated in different sports such as Volleyball. At the end of the competition, the children were awarded educational gifts based on their performance. At the same time, JAAGO has been implementing physical exercises routinely at the Safe Haven camp as a part of the curriculum.
In response to these physical activities, the children at the camp have become more interactive and playful when responding to teachers and peers. They look forward to opportunities where they can indulge in sports or any physical exercise with their friends at the camp.
Religion in the Roots of Identity
JAAGO believes that children are the future and it is in their hands to sustain their existing traditions and religious beliefs. In remembrance of their roots, JAAGO had organized different religious events for the children at the Safe Haven camp. The scholars at JAAGO emphasize the importance of religious practices for the refugee children and resort to spiritual psychotherapy for the children who still remain disturbed by the events that had unfolded in their lives previously. The re-establishment of their faith in their journey in a new land has been found to be beneficial in their recovery.
Due to the food scarcity, poor living and economic conditions, crime has increased significantly in the Unchiprang community. A majority of the time, the Rohingya children have been influenced by their parents to engage in petty crimes in order to manage food or money. The religious gatherings contribute to the children's ethical practices as it allows them to determine the difference between good and evil, teaches them about life and death and also helps them find solace in their current situation away from family and friends.
The children at JAAGO's Safe Haven have also been provided with sacrificial animals and new clothes during Eid-ul-Adha, so that they are able to celebrate and observe Eid as they used to back at home. Prayers and religious practices have also enabled them to appreciate the help that has been provided to them and they pray for their donors whenever they receive help.
Burmese Book Distribution
It is essential for the children to recognize their roots as it allows them to branch out while still remaining grounded. As the government does not allow the children to receive proper education at the refugee camps, JAAGO through the help of their donors distributed Burmese books to the Rohingya children, which will help them develop their cognitive and language skills.
Thank You Note
At JAAGO, we believe that no language is bigger than that of kindness and speaks volumes about those who make such a great impact on the lives of others. All of us here at Safe Haven Project in JAAGO Foundation, are truly grateful to the donors for showing love and support towards the Rohingya refugee children. Our hope is to be able to raise enough funds over the next year to be able to further transform the lives of these children after the trauma that had taken over their lives.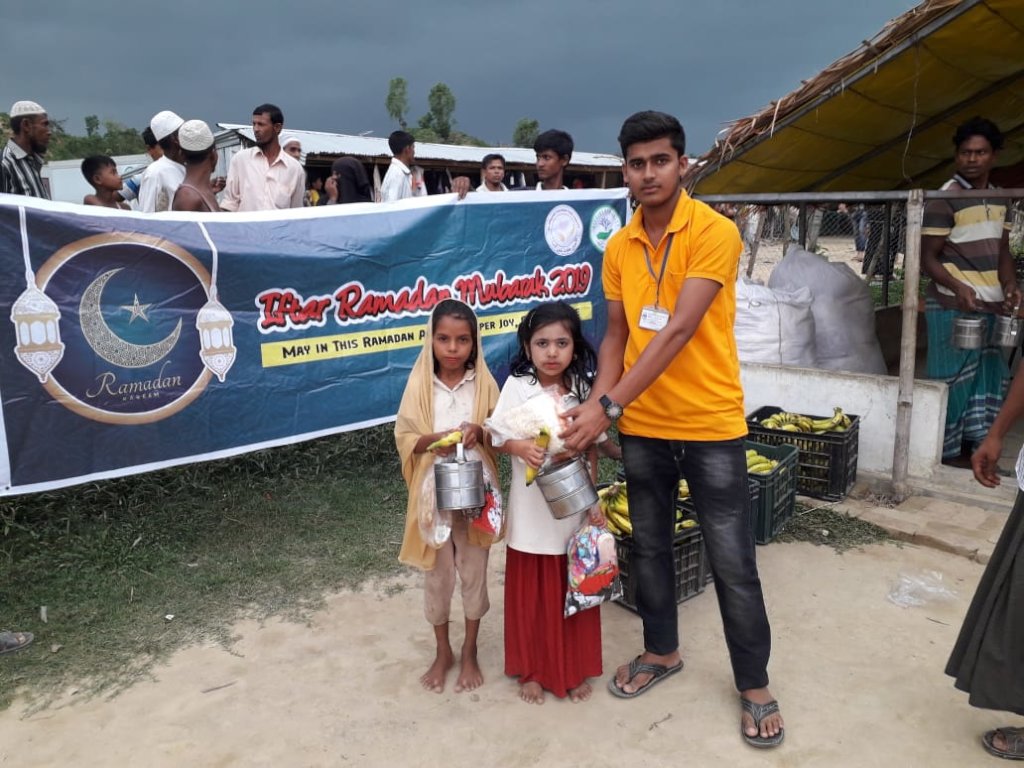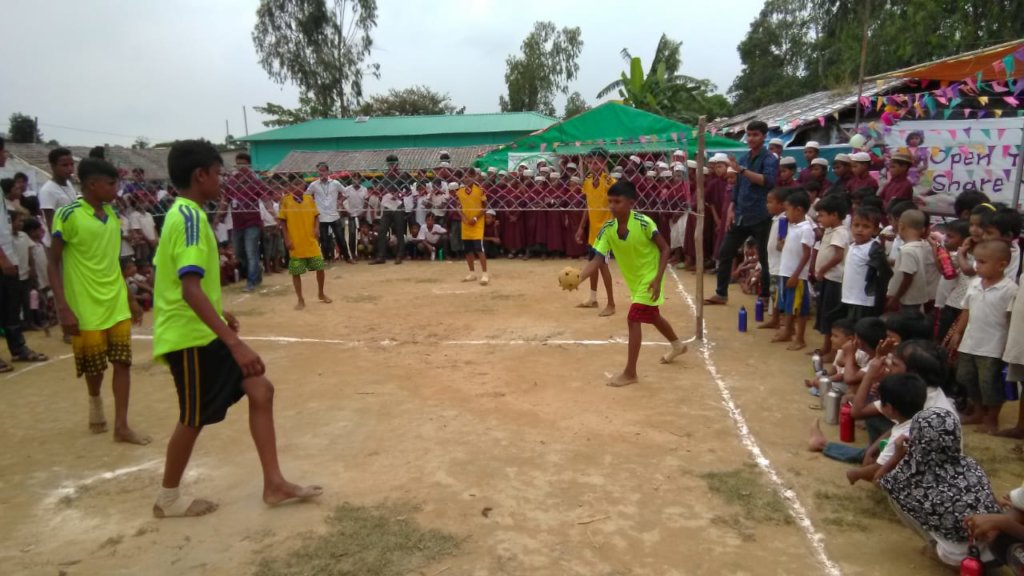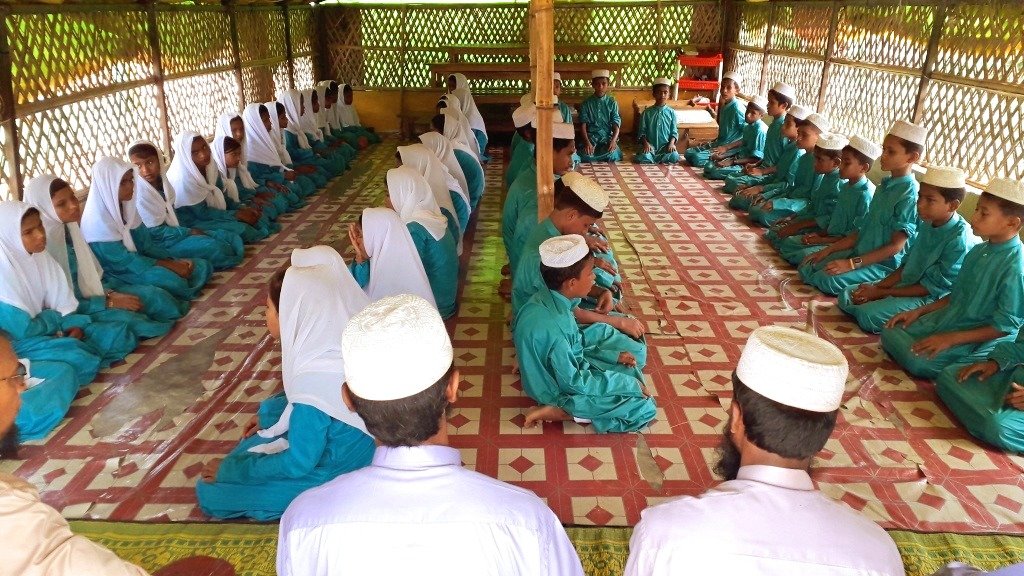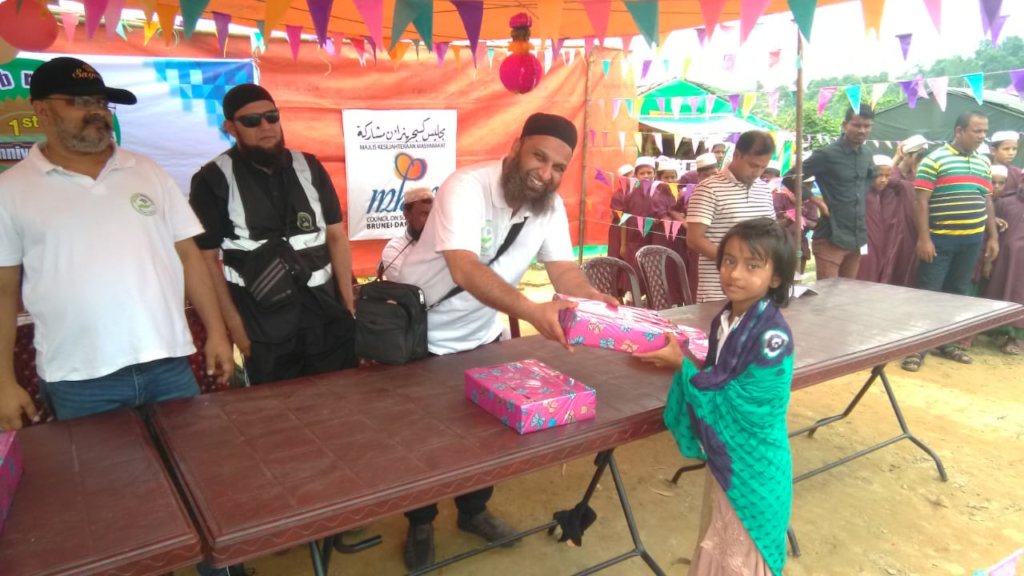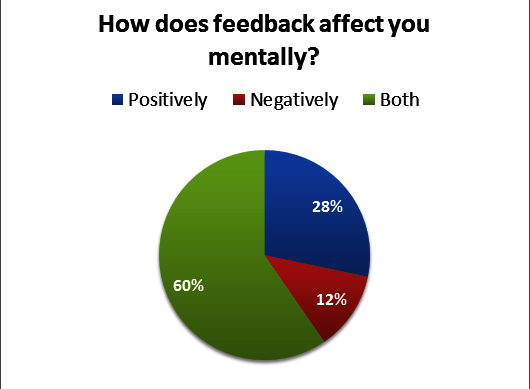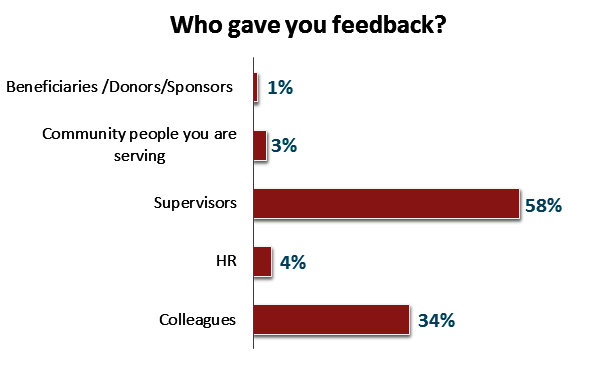 Links: