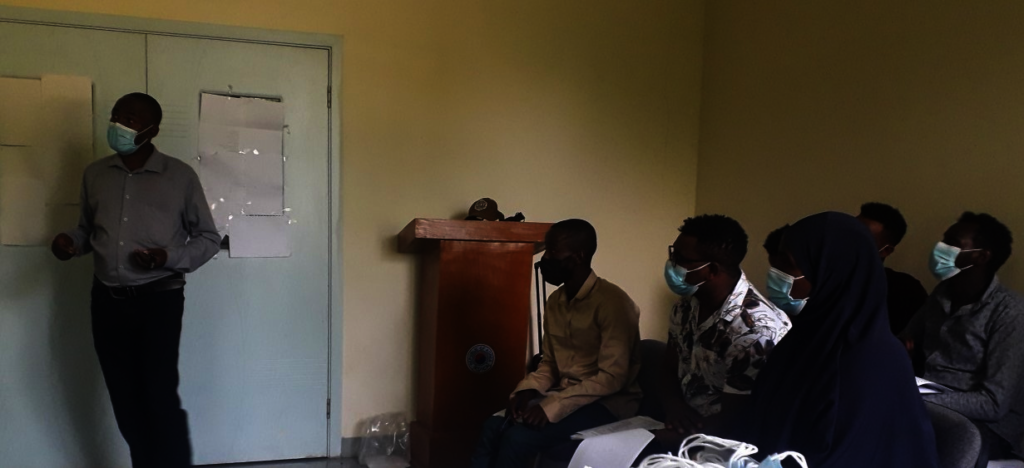 2021 has been a challenging year for health workers around the world, but none more so than those in LMICs. Health systems have been overwhelmed by not only Covid-19, but the increasing burden of other the persisting non-communicable, communicable, maternal and child health challenges.
Through your unwavering support, THET has been able to provide essential Covid-19 with a specific focus on protecting NCD patients who are so vulnerable at this time.
Those with NCDs have been impacted so acutely by this pandemic due to their extreme vulnerability in the face of the virus. One of the major problems in Ethiopia is that patients from rural areas have to travel long distances to access care for NCDs, as this is delivered in hospitals.The hospitals are overwhelmed, and often don't have the resources to deal with these additional responsibilities.
Working with the Ministry of Health, THET has been working to shift NCD care to health centres. We work to build not only capacity within these centres to screen NCDs, but to train staff to properly treat NCDs. As these diseases are often asymptomatic, patients are often not screened early enough, which unfortunately leads to complications and advanced diseases which cannot be reversed. Untreated NCDs can result in death or major disabilities that compromise quality of life, and cause patients to suffer physically, economically socially and spiritually.
In addition to this because of Covid-19, the existing care has been further compromised because of diversions of human resource and finance to fight the pandemic. Travel restrictions initially and fear of contracting Covid-19 has kept patients away from screening and care.
Last month, THET conducted training to 12 primary hospitals and health centre staff on Covid-19 infection prevention and control, how to protect their NCD patients who are one of the most at-risk, gender equality and social inclusion in their approach to prevent Covid-19 as well as to take care of NCD patients.
This training was delivered in a way which meant it could be cascaded to other health workers in the facilities, to have an even wider reach. The training also introduced remote telephone consultations which will help avoid frequent hospital visits. The early results are very promising, but if this succeeds further, it will enable vulnerable patients to receive the care they need in the safest possible way.
It is only through your support that this work has been possible. From the whole THET team, we wish you a happy and safe festive season.