Project Report

| Nov 7, 2022
Bringing hope in 2022 and beyond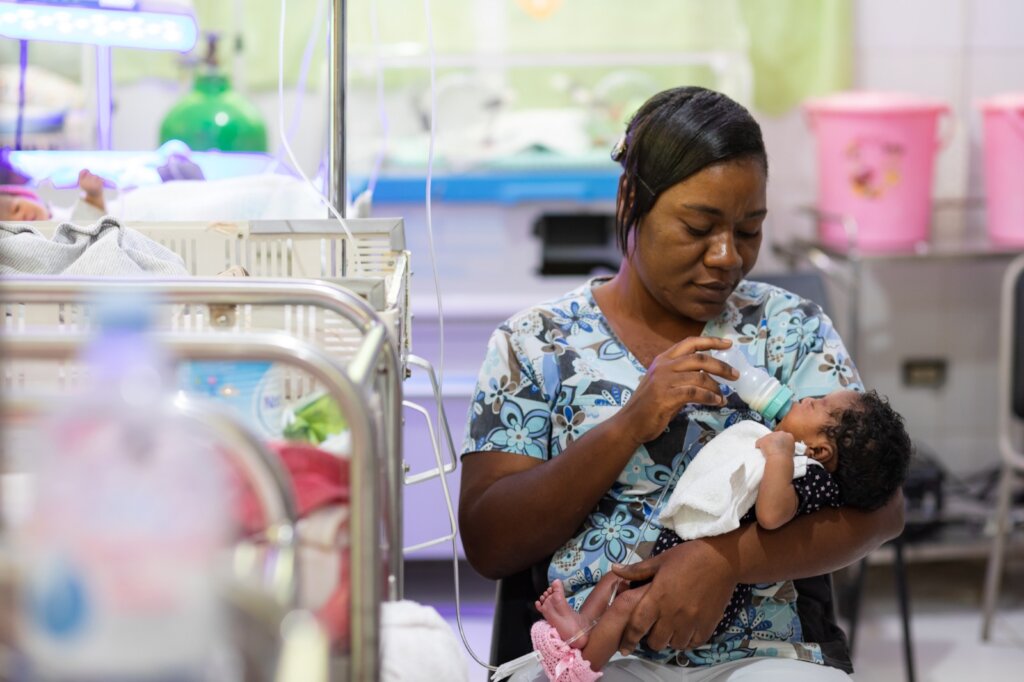 2022 has been a year of mixed emotions for HHA. On the one hand it's been a time of celebration as we marked our 15 year anniversary. On the other hand, the regions we work in have faced unimaginable hardships this year, with Haiti being on the edge of a humanitarian catastrophe.
As we write this report, Haiti is facing some of its darkest days, with ongoing gang violence and subsequent fuel shortages leaving the country struggling for survival. The crisis has forced many health facilities to reduce services or close, which could mean as many as 28,000 newborns are denied essential healthcare over the coming months.
Our partner hospital, HCBH, is currently one of the only hospitals that has been able to remain fully functional in northern Haiti and is busier than ever. In the first week of October, HCBH saw 137 patients. In the last week of October, it was nearly 400.
Amongst those patients, was Sallia and her mother. Her mother was suffering from pre-eclampsia - a potentially life-threatening condition for mothers in Haiti and Sallia was born prematurely via c-section.
The midwives in the maternity unit noticed she had developed a fever so she was quickly transferred to the Neonatal Care Unit where she received antibiotics and loving care whilst her mother recovered in maternity.
Thanks to the dedicated care of this incredible medical team, baby Sallia and her mother both survived and we were able to go home. The NICU and maternity staff deal with emergencies like this every day but rely on your donations to continue this life-saving work.
On average, 120 babies are born every month at HCBH, many by emergency caesarean section, supporting some of the most high risk births. Your donations continue help ensure mothers and their babies receive the best possible care at this critical moment.
Despite the current challenges in Haiti, we remain passionate about supporting mothers and babies this Christmas and beyond.
We'd like to express our deep thanks for all your support on the journey so far and hope that you will continue to support us as we continue this live saving work.