As the first school term of 2023 in Uganda comes to a close, we wanted to take the opportunity to share our highlights and challenges with you, our devoted supporters.
We have so much to celebrate! Here are just a few highlights:
In January, we hired and onboarded the incoming class of teachers at Rukundo Preparatory School (RPS), giving each new technology and additional educational training to help students learn, play, and communicate more effectively in and out of the classroom.
We're fortunate to have hired both an occupational therapist and counselor that specialize in counseling and empowering children, youth, and families in the face of struggling circumstances.
The first school term of 2023 launched on February 6th. We enrolled 204 students at Rukundo Preparatory School, from baby nursery class up to fourth grade. We finished the term successfully on May 5th. The students will be on holiday for three weeks, and return for the second term on May 29th.
Our school gardens have continued to flourish, thanks to our growing population of goats and the manure they provide to enrich the soil. The gardens help us to provide two meals a day to each of our students, in a country where 50% of children do not eat three meals a day.
We exceeded our $10K goal for our Spring Make Your Mark(et) fundraiser! A heartfelt THANK YOU to all who contributed. We still have many items left to purchase to provide continued support for our students. Please check it out.
With successes also come challenges.
While our 4th grade classes are up and running, we still do not have a dedicated location to host these students. We are urgently fundraising to raise the last of the funds needed so that we can finish construction of our next classroom and provide a permanent space for these youngsters to continue their education. In the meantime, we have converted the resting (nap) room into a small classroom.
Uganda has been experiencing heavy rains that have caused enormous losses in the agricultural sector. Most gardens, including small family gardens, have been destroyed by floods. Coupled with already-increasing inflation, food prices are skyrocketing, while the majority of our parents and guardians live below the poverty line. This has further increased their struggles to provide their children with basic needs. During school, students at RPS receive meals each school day, but the holidays prove challenging for our students. We have been hosting meetings and counseling parents on the things their children need to stay healthy. We are hopeful that the parents will prioritize providing meals for their children this holiday, where they are able. For the families unable to garden, we continue to provide food and supplies to supplement.
To close out, we want to introduce you to two of the incredible individuals that your donations directly support!
Humans of Rukundo:
Meet our Head Teacher, Mr. Joseph! Mr. Joseph teaches English and science at Rukundo Preparatory School.
His Favorite Subjects: English and Science
Why did you want to become a teacher?: "To touch the souls of young ones and help them towards their academic achievements."
Favorite sport: Football and volleyball
Favorite hobby: Debating
If you could visit anywhere in the world, where would you go?: The U.S.
Meet Tricia, our newly elected Assistant Head Girl! Head students serve as representatives and role models, like a classroom captain.
Under her new role, Tricia has the important responsibility of assisting her teacher with the day-to-day tasks of the classroom, such as organizing classroom debates, collecting workbooks for grading, and more!
"It was my first time to compete for an elective position. I was so nervous, but when I told my father he encouraged me to contest and told me that I can be anything in the world if I keep determined and focused. 16 girls contested for the post of Assistant Head Girl. I feared going to other classes to ask for votes, but I did it. Finally, when the day came I was able to stand before the whole school and ask my fellow pupils for their support. I was overwhelmed by the support and I came out the winner.
I am so grateful to God and to all those who supported me. I am very happy and dedicated to my work as a leader and will be a good example to my fellow learners."
Congratulations to Tricia for not only earning her position, but staying determined to pursue her goals!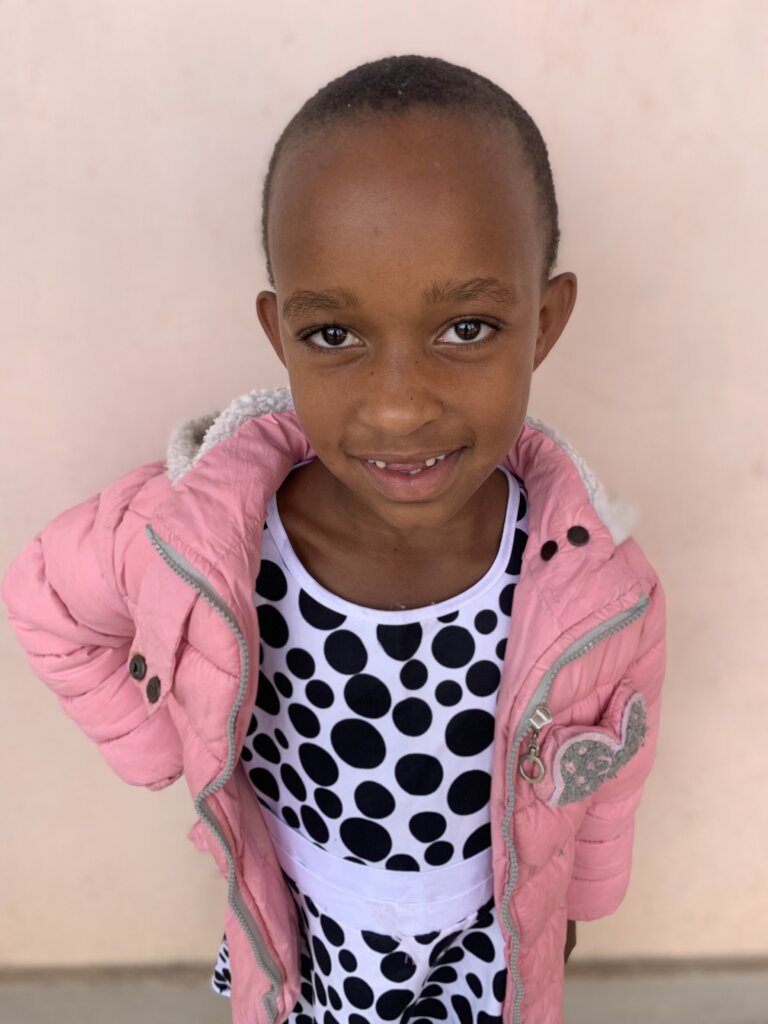 Links: