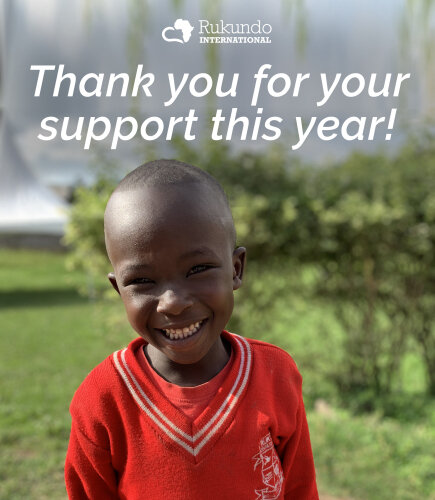 Dear Rukundo Family,

You made 2022 matter.
As part of our mission, you joined us in empowering Kabale, Uganda's most vulnerable populations through educational and economic opportunities that create pathways to self-sustaining communities. As we launch into a new year, we wanted to share with you the impact that you've collectively helped make in 2022.

Our Impact:
Provided a quality, holistic education to the 182 students enrolled at Rukundo Preparatory School,

Served 67,704 meals,

Mentored and fed 200+ children each week at our Kid's Sunday Community Program,

Empowered the 58 girls enrolled in our Girl's Empowerment Program,

Sustained our 52 students receiving Scholarships,

20+ goats born,

Supported the 22 Women in our Agricultural Co-op to become community leaders,

Employed 20 staff,

Launched 98 micro-businesses,

Collected 6,380 pairs of shoes,

And so much more!
We're so grateful to our generous community of supporters for making all of these things possible.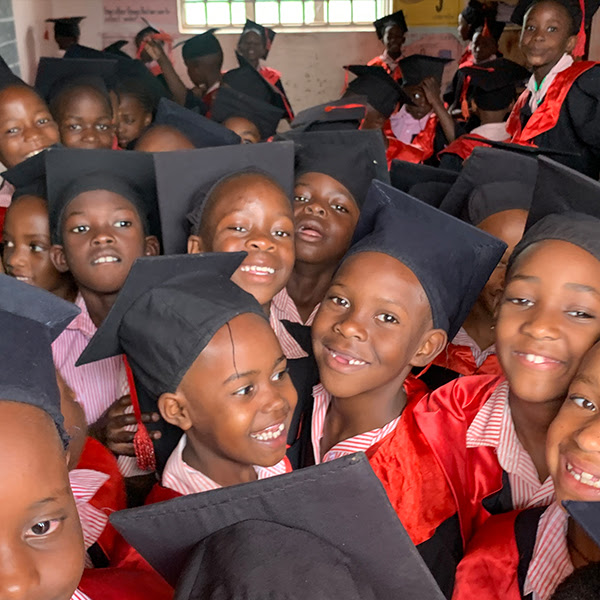 Thanks to the spirit of generosity of our loyal community of supporters during the recent holiday giving season, we are currently only $2,730 away from funding our fourth grade classroom! If everyone who sees this email gave just $10, we would meet our goal and begin construction during the next school holiday. We can't do it without your generous financial support, of which nearly 100% goes to programs.
We have accomplished so much, but won't you help us achieve another noble goal to complete the 4th grade classroom to ensure our students a dedicated space to learn?

You are not just giving $10 or $100 or $1,000 – you are giving a brick, mortar for walls, paint, supplies, a teacher's salary – the gift of an education for hundreds of vulnerable children.
This year has posed challenges, but with the love and generosity from our strong community, we have continued to change the lives of thousands of vulnerable individuals in rural Uganda. Thank you for being a part of our community and sharing in our successes. We couldn't do it without you. Happy New Year from all of us at Rukundo International!