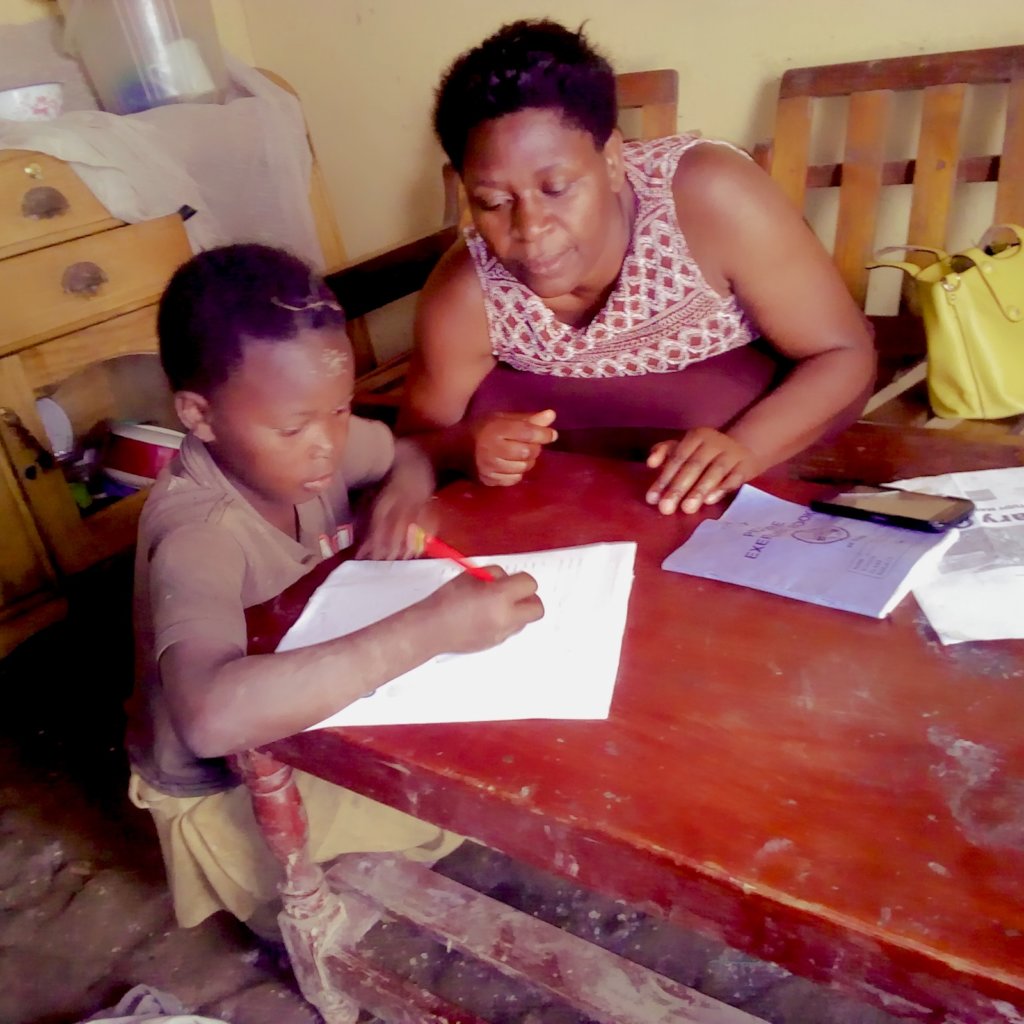 Although Rukundo Preparatory School (RPS) remains closed due to COVID-19 restrictions in Uganda, our commitment to our students and their education perseveres! Last year, we successfully transitioned to at-home learning and our teachers conducted more than 1,100 home visits to each of our students. We're extremely proud of this accomplishment as adapting to homeschooling in a developing country was no easy feat.
Unlike in the US, our students in Uganda don't have access to electricity, running water, or other basic necessities. Most of their parents didn't have the opportunity to go to school when they were growing up, making it even more challenging for them to support their children with their at-home studies. However, at Rukundo International, we believe that no child should be left behind, and we're proud of our teachers for making this a reality for our students. With our donors' support, our teachers delivered 514 workbooks to our 136 students last year. This year, our teachers will continue to conduct weekly home visits to each of our students until it's safe for RPS to reopen.
Although RPS was closed the majority of 2020, we remained committed to our goal of expanding RPS by one classroom per year up to the 7th grade, which will allow us to educate over 300 students. Last year, our top priority was to raise $45,000 to build our 4th grade classroom. These funds would allow us to build the foundation for the entire first level of the existing primary school building -- providing the necessary framework to support the future expansion of our school. Without meeting this goal, our third grade students wouldn't have a place to continue their education--a sobering reality in a country with limited access to education.
Thanks to the effort of our volunteers and our generous community of donors and supporters, we're excited to share that we raised $35,000 of this goal! Construction at our school is already underway and we've started the groundwork to build our 4th grade classroom. So far, we've completed the concrete slab and beams and laid the brickwork to complete the first level of our primary school building. This new level will house three classrooms, four offices, and six toilets. An additional $10,000 will allow us to provide the finishings to the 4th and 5th grade classrooms, including the plastering, steel, electrical work, and painting, rendering the classrooms usable. Thank you for helping us to continue this life changing work that will support hundreds of children in rural Uganda to receive a high quality education. We can't wait for our school to reopen and welcome our students back to their home away from home!