As we welcome the warmer days of summer, it is important to all of the Trustees at Rotary Shelter Bus that we keep all of our generous donors up to date on the latest behind-the-scenes news of Shelter Bus.
Finding our partner
The Trustees have been busy behind the scenes working with the local authority in Birmingham to negotiate a partnership. As you know, solidifying a charity/local authority partner is a vital step in ensuring Shelter Bus is up and running. We understand that our tenants will come from all walks of life, some with complex needs that require specialist care. Currently, we are working with the Street Intervention Team to nail out the logistics of how this partnership will work and what funding will be required from both parties. Our goal is for this partnership to be official by the end of the summer or at minimum we have a solid timescale to update our donors further. Stay tuned to our social channels and your inbox for further information.
Fundraising Update
Our next scheduled fundraiser is the Drive-In Movie night 1 September 2018 at the Stratford racecourse. Tickets range from £12-35 and can be purchased at the following link: http://bit.ly/2p0njwP. The movie of choice is Dirty Dancing. There will be food and drink vendors, of course, fun, so please join us and spread the word!
We are also applying for grants to ensure we have sufficient funds to keep the service running. Rotary Shelter Bus has been shortlisted on to the Jewsons building better communities grant scheme where we are looking for your vote. Please use this link to vote for us.(votes end on the 20th June)
We have also been shortlisted onto Tesco's blue token scheme which will be run in stores across Birmingham from Grand Central station to Frankley. When you next shop at one of the 23 stores and make a purchase please your blue token to vote for the Rotary Shelter Bus project. And as always, share with as many friends and family members that you can.
Bus Renovation Update
We are working tirelessly to get our bus ready to be sent to get converted. Our first priority is to ensure we have our partnership organisation locked in, to give assurance to our generous stakeholders that our project is fit for long-term success. Our current talks with the local authority have highlighted even more insight on how to best utilise space in the design. Therefore, a final date on the renovation of ShelterBus is in the works once that partnership and final bus design is solidified.
Thank you so much for all of your support so far. We are continuously taking donations on this platform, as well as any volunteers looking to help make our cause a reality. Don't forget to stay tuned to our Facebook page and share the news. The more people we reach, the more good we can do for our local community.
Have a wonderful summer.
Kind regards,
The Rotary ShelterBus Team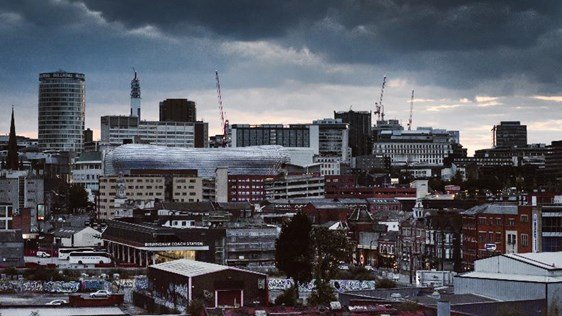 Links: