Dear Karama Friends,
So glad you are joining us for another update on the Rooftop Greenhouses project that is spreading among Palestinian refugees in the southern West Bank. With your help, we have trained almost 160 women and provided them with a fully equipped rooftop greenhouse that is a green space in their mostly grey lives. Now after joining our project, so many doors are opening for the women and we want to highlight a few activities that took place.
Nobody from the women ever thought that they will be talking to journalists and presenting themselves in front of an audience. But through this project, exactly this is happening. This month Karama hosted 18 different media networks, that visited different rooftop greenhouses and interviewed several women. A short report:
When visiting Ms.Amina's rooftop garden, she accompanied the journalists on a tour in her greenhouse that is planted with tomatoes, which is her third planting season. Ms.Amina talked about her love for agriculture and her eagerness for the success of each planting season.
The group then returned to Karama Center, the journalists filmed press interviews with the team and some beneficiaries, where Ms. Fayza, a greenhouse owner since 2017, talked about the social and economic impact of the project, she said that her seasonal production is usually around 120 kilograms. Ms. Hasna who has a greenhouse planted with Thyme talked about how now she dries the Thyme and sells it to Karama.
Finally, project manager Luay talked about the significance of empowerment projects like this in the camps to create an opportunity for women to have their own source of income and help her family. He shared why this project is necessary in terms of creating a green environment in the camp and maintaining the connection between Palestinian refugees and their land.
Offering a new opportunity, Karama is organizing simple business training for a group of most interested women who are having the potential to become entrepreneurs of their own business. We are excited to see this group of women grow in skills, vision, and ideas and soon they will be able to start their own economic activities (either directly related to their greenhouse or something slightly else – depending on the ideas of the women herself and the feasibility assessment). With a strong basis of simple bookkeeping skills, communications training, and a business plan these new entrepreneurs will be a force of change in their communities and Palestinian society.
Karama Organization is also preparing for a national event where many stakeholders from Palestine will be invited to celebrate the success of the project so far and spread the message of the potential of rooftop greenhouses.
All in all, still lots of activities ongoing now that we enter winter! Hope you are having a fabulous autumn season and we hope we can continue to count on your support.
Many warm wishes from the whole Karama team.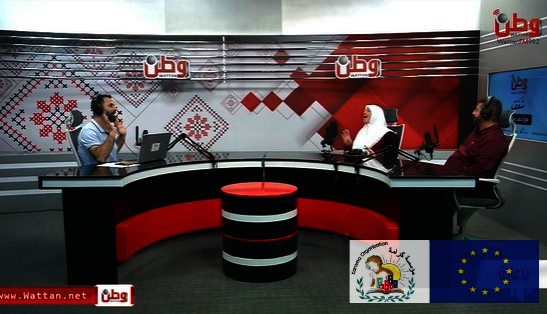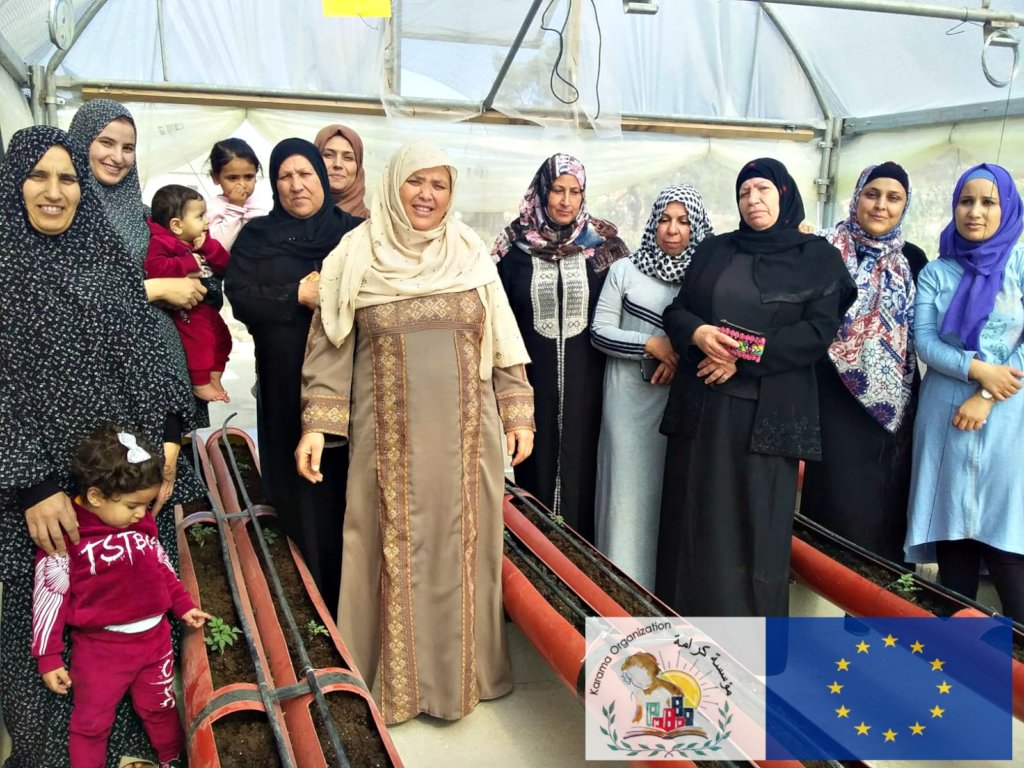 Links: