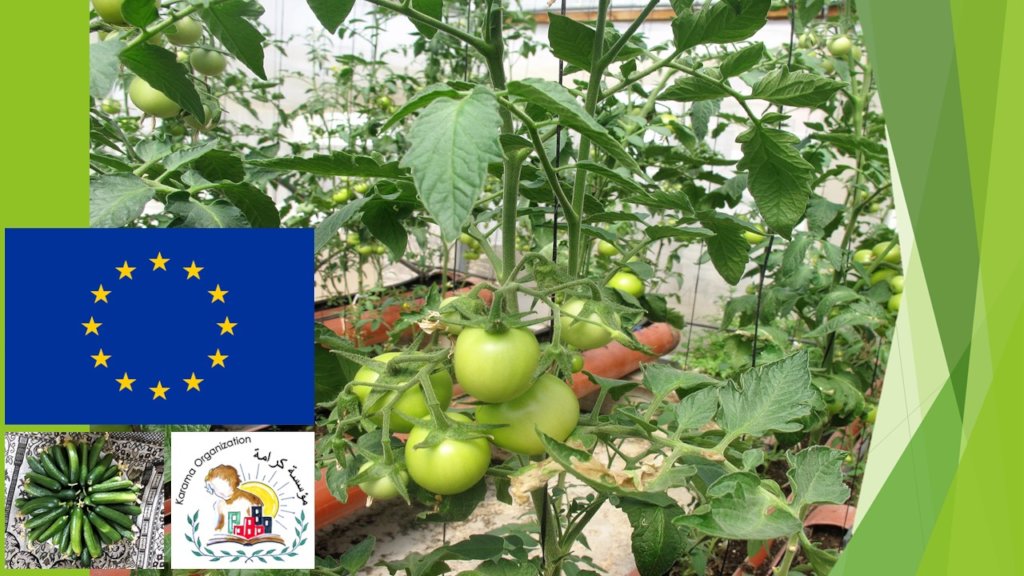 Hi from the Karama Team in Palestine!
While there would be a lot of negative news to open this newsletter with, (here for example, and here) let's look at the achievements that WE have reached TOGETHER - enabled and empowered by your support! Do you know that until now in this year, 60 more rooftop greenhouses are growing and producing in Palestine? We've been training an additional 60 women this year, who have been eager to learn new skills and go on a personal empowerment journey together. Most importantly, these new greenhouses were not just limited to Bethlehem region! But we are slowly spreading out to other regions, starting with Hebron region where 20 greenhouses were placed in Arroub Camp.
Arroub camp has around 10,000 inhabitants and is located directly along main road 60 connecting Jerusalem with the southern West Bank, with several military watchpoints surrounding the camp. The area is very tense and dangerous as different Jewish-only settlements have been established in the valley, greatly limiting movement and access to for example agricultural fields for the residents. Arroub camp has one of the highest numbers of army raids of all refugee camps in the WB; consequently clashes between residents and the army are frequent as well as the excessive use of tear gas, sound bombs and plastic-coated metal bullets by the occupation army. As with other camps in the West Bank, Arroub is characterized by high unemployment, overcrowding and poor living conditions. Many refugees continue to live in substandard shelters. Now, 20 women are frequently meeting for training and connection, while 20 green spaces are flourishing and producing tomatoes and cucumbers. The community is also benefitting from social events, community meals, and excursions.
To save the best for last: Karama is currently trying to assist another 10 women in the Old City of Hebron! :D (don't tell any further yet...) For the ones of you who have been to Hebron know how hard life is for the families living in the Old City...restrictions, military presence, harassment all on a daily basis. If Karama is able to assist some of the neediest family with a greenhouse that supports their livelihood and empowers the owner that would be amazing!
Stay updated on this and other development through our project's website and Facebook. Also move over to Karama's Facebook page for pictures from last month's summer camp! The kids had a blast :)
Stay in touch! Talk to you all soon!
Links: