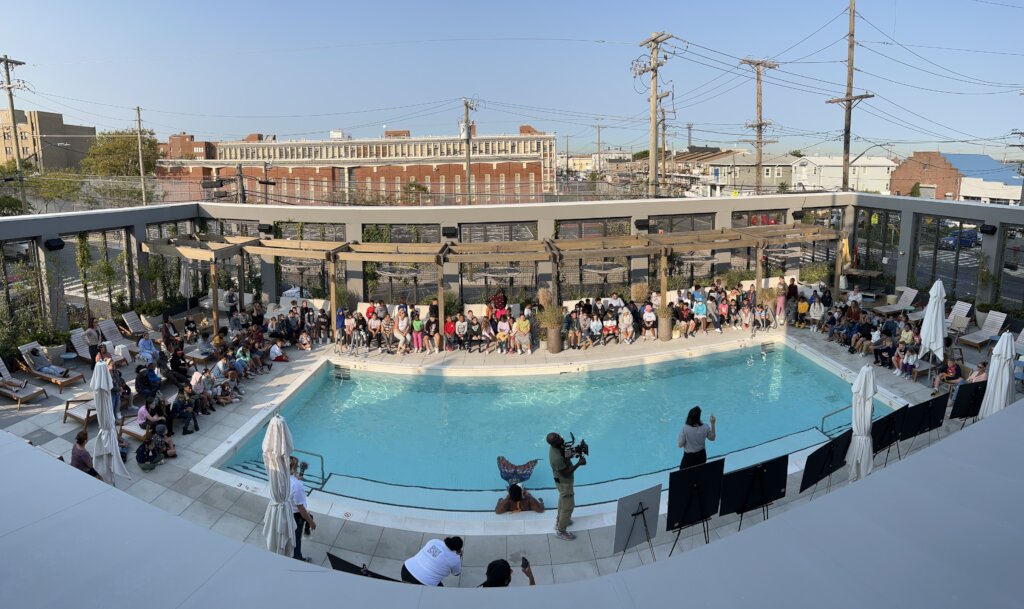 CHALLENGE:
Drowning is the 2nd leading cause of unintentional injury death for children ages 1 to 14 years and the 5th leading cause of unintentional death for people of all ages.
In the United States, according to the centers for disease control and prevention. 70% of black children, 60% of brown children, 40% of white children cannot swim. America's past discrimination, segregation and inequitable access to swimming pools, swim lessons and swimming teams has created staggering drowning rates across socioeconomic lines.
The Rockaway Peninsula in Queens, New York has surprisingly strong currents with a high frequency for rip currents. Despite appearances of relatively calm water, there are rip currents strong enough to carry a swimmer wading in knee-deep water out to sea.
SOLUTION:
RTE provides free swimming education to people in the most underserved communities. Utilizing public pools and public school pools, children in every neighborhood will have the opportunity to learn to swim to save their own life and grow and thrive in the water. Students old enough to pursue a career in aquatics will be sponsored to be certified in all necessary courses. Local community members will serve as the teachers and lifeguards, some even having learned to swim in this very program.
LONG-TERM IMPACT:
Through swimming, this program will provide frameworks for not only education and safety but also personal development. Inequitable access is chipped away at until swimming and water safety are a part of everyone's lives.
YTD:
Over the course of 2022, we have worked hard to amplify swimming in NYC. The two successful roundtables brought together government officials, executive directors, non profit partners, private business owners and the Water Safety Coalition. We also launched our work with OpenStreetMaps US to "Map for Impact" by identifying all pools (resources) and their status, in NYC, USA, Globally So far, we have mapped 70% of NYC and have received interest from a college group in Atlanta to participate in the effort.
We were featured in AgeGrouper US where thousands of people who enjoy swimming as part of their triathlon training were introduced to our organization.
We met with many of the parents of Waterside on the beach during sunset to discuss water safety and what we can all be talking about at home in order to prevent an accidental drowning. We led a Mappy Hour and spoke to mappers from all over the world who are helping to map for impact. We also partnered with BetaNYC to produce a topographic profile of the sea floor around us.
We tabled at many events, including Jamaica Bay Festival - City on Water and the Jamaica Bay Wellness Festival this past September. We were designated the recipients of part of the proceeds of specific limited prints, Art for Change and have learned that many of the pieces sold quickly. We popped up at our friends store over at Patagonia to table and spread awareness about our organization in conjunction with a film release.
We stood on Canarsie Pier with Water Safety education visuals, and taught whoever walked by the 5 most important facts they need to be aware of as New Yorkers. Partnered with a real mermaid to teach children Pre K - 5th the same water safety facts, but this time around a pool and during the school day. We proudly led the Poseidon Parade in Rockaway Beach this year and we swam and filmed with Speedo.
SHORT-TERM IMPACT:
The Rockaway Hotel
Rockaway, Queens, New York
Jun 2022 - October 2022
Employed 1 person from Manhattan and 5 people from Brooklyn.
Welcomed 3 volunteers from Queens - Rockaway Beach and 1 volunteer from Manhattan.
Served a total of 492 breakfasts, and 144 lunches to go for those without kitchens at home.
Taught 50 children to swim.
Partnered with the Waterside PTO to bring the entire student body of Waterside, water safety education workshops. (May and September).
Partnered with the Salvation Army to transport approximately 20 youth experiencing homelessness to the pool and back after their meal for the entire month of August.
Partnered with Delta Sigma Theta to deliver an Amazon Wishlist of bathing suits, caps, towels, and fresh pajamas for the participants experiencing homelessness.
Welcomed Pix11 to a lesson to share about our work with Delta Sigma Theta and the Food Bank for NYC for the participants experiencing homelessness.
Swam with Speedo
Swam with a Mermaid Che Monique!
Welcome Dr Jane Katz as a volunteer teacher.
Ocean Park
Far Rockaway, Queens, New York
PILOT: August 11 2022 - September 17 2022
Partnered with Related Companies and the Related Affordable Foundation to offer residents of Ocean Park free swimming lessons as part of a pilot program.
Employed 1 person from Long Beach and 2 from Brooklyn.
Welcomed 1 volunteer from Rockaway Beach
Attended the opening pool party and met residents while telling them about lessons, sharing the registration QR code and passing out free water bottles.
Over the course of approximately 12 sessions, worked with approximately 35 different residents.
Received interest from over 40 residents via QR Code.
Average age of participant was 16
Major paint points identified during pilot and solution building has begun.
Nicaragua
Salinas Grandes, Nicaragua -
PILOT: Jan 2022 to Sept 2022 (8 months)
Taught 2 young adults to swim and become swimming teachers
Employed a program director for an entire school year
Introduced Baby Swim, resulting in adult male participation, people outside the village hearing about it and wanting to join
Partnering with the Nicaraguan Red Cross and the municipality to certify teachers in first aid and cpr. We will also be inviting some people from the community so that there are more individuals certified in the village. Total of 25 will be certified
Ran x 2 programs over 3 months (2x weekly) as a trial to swimming lessons over longer period of time.
Launched two week swim intensives and saw 100% of students learn to swim in order to save their own life.
One more intensive swim camp to happen in Dec
Nov will begin training 2 more adults as teachers to have a total of 4 teachers
Partnered with Ming Yu Wang to design and manufacture swim outfits for children in the village. Which gave children who did not have swim suits the ability to participate with the correct attire in the pool. In turn helped keep the pool clean and lower use of chemicals
Provided flutter/kickboards, goggles and other basic equipment for the program director to use in the pool
Developed Spanish content for teacher training, water safety and swimming levels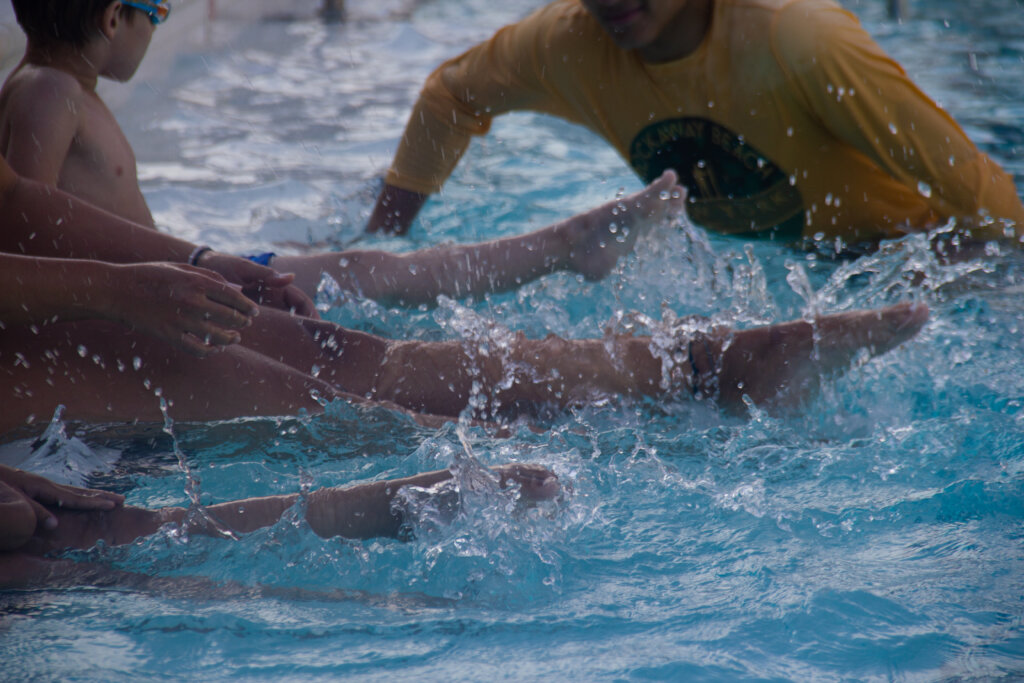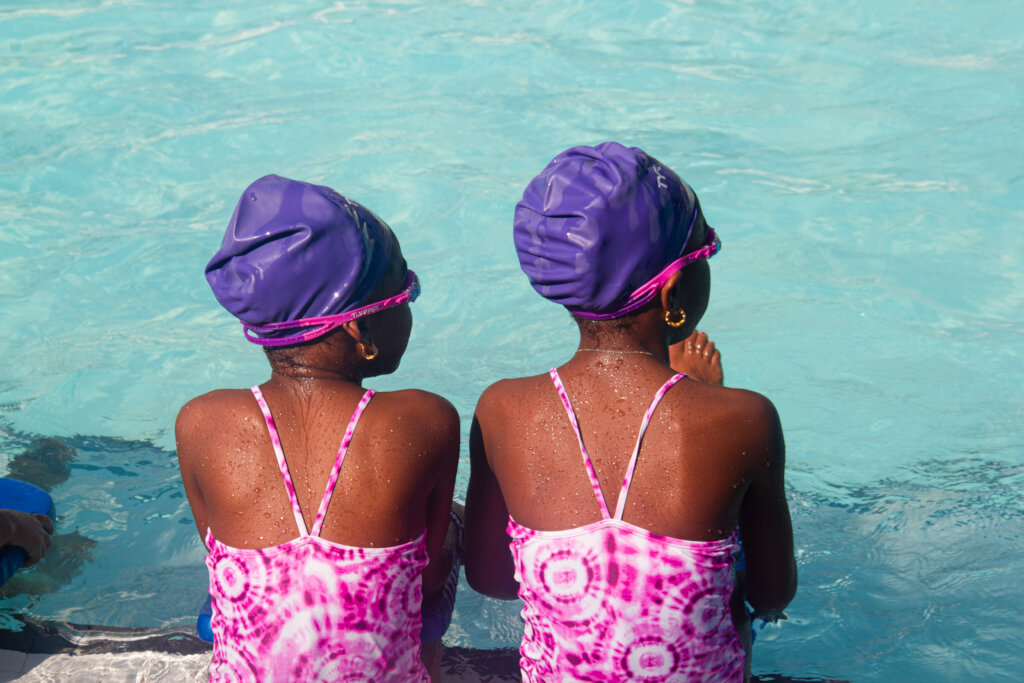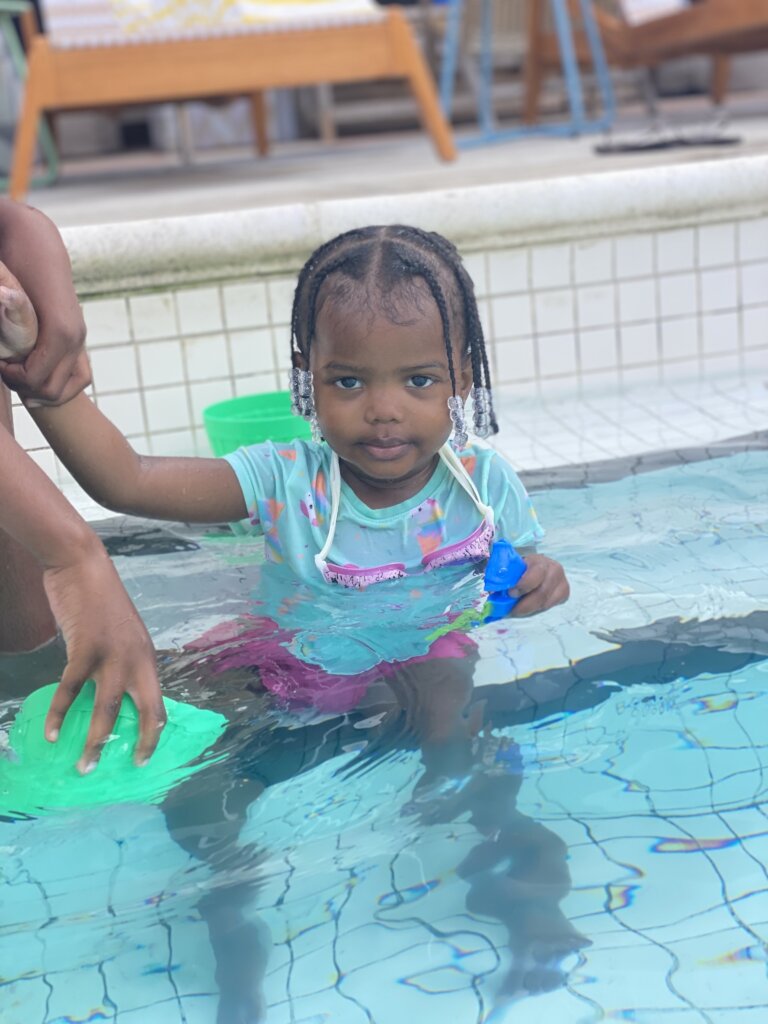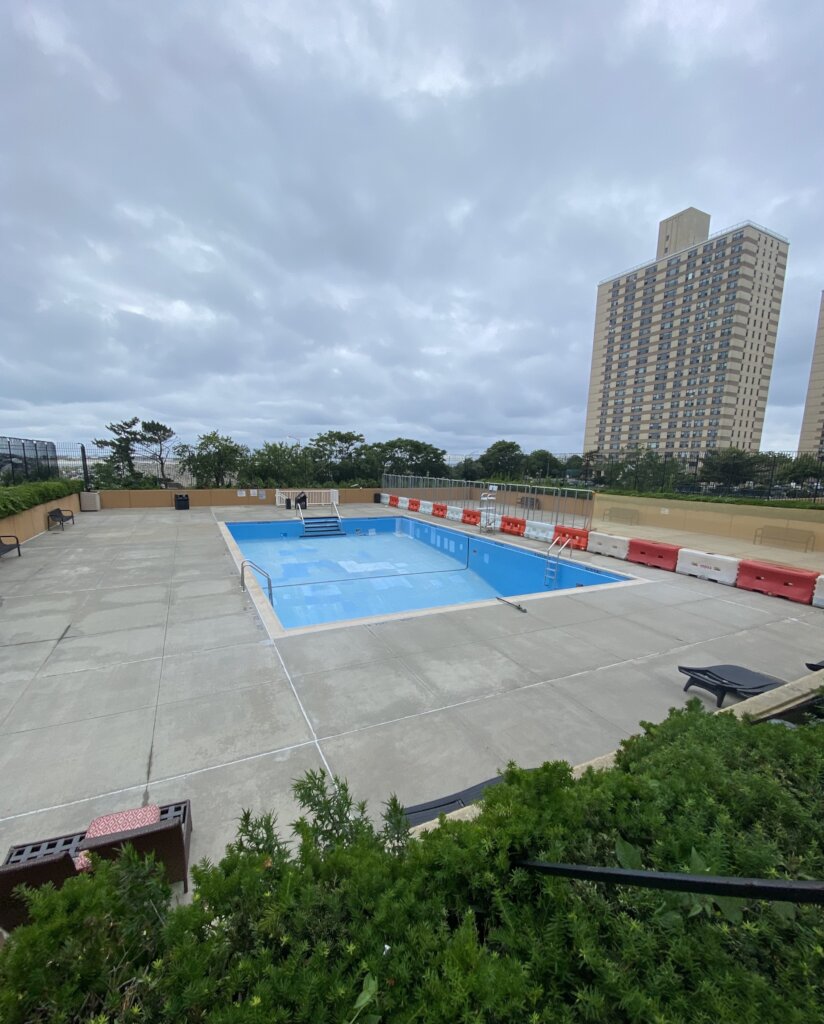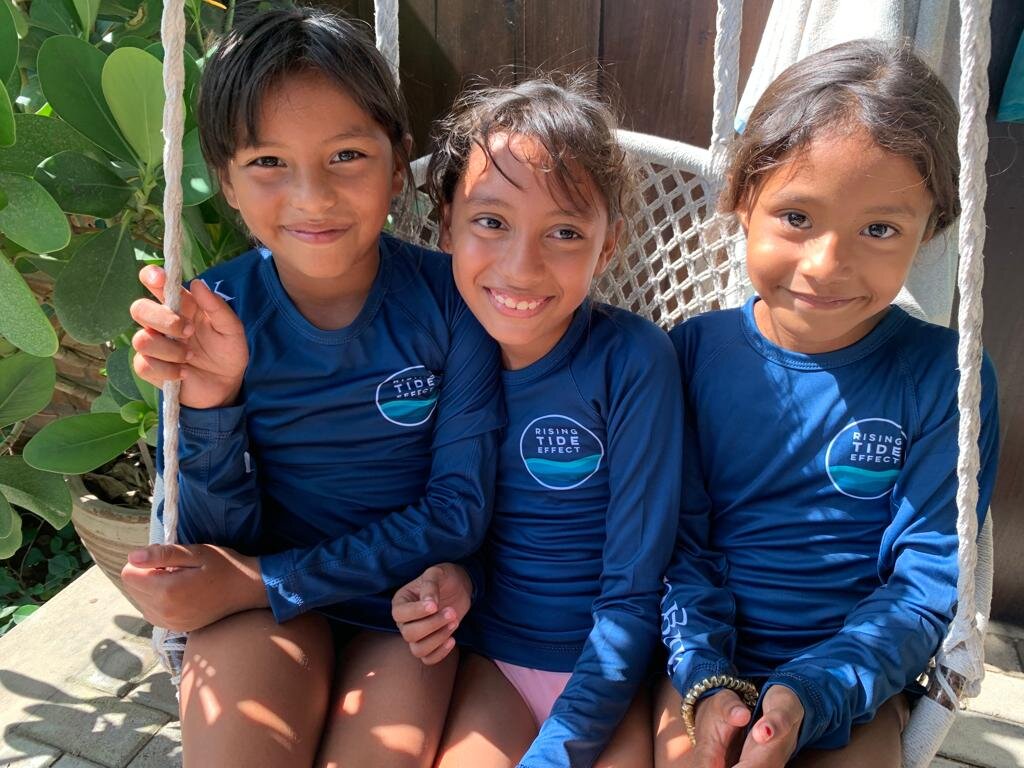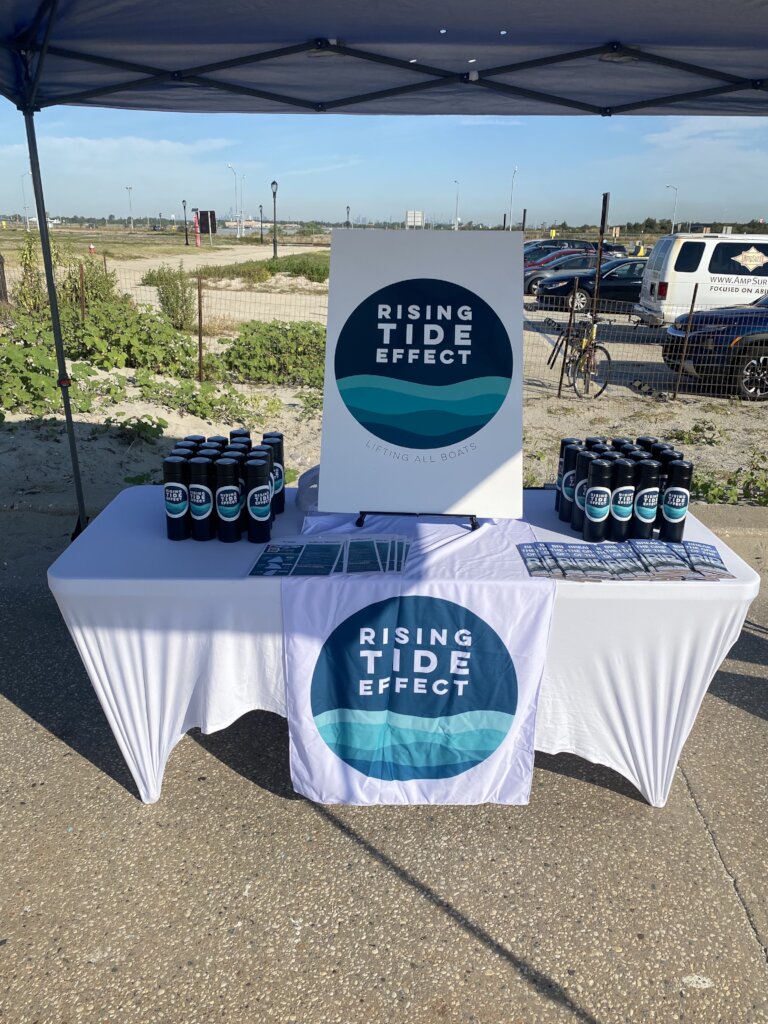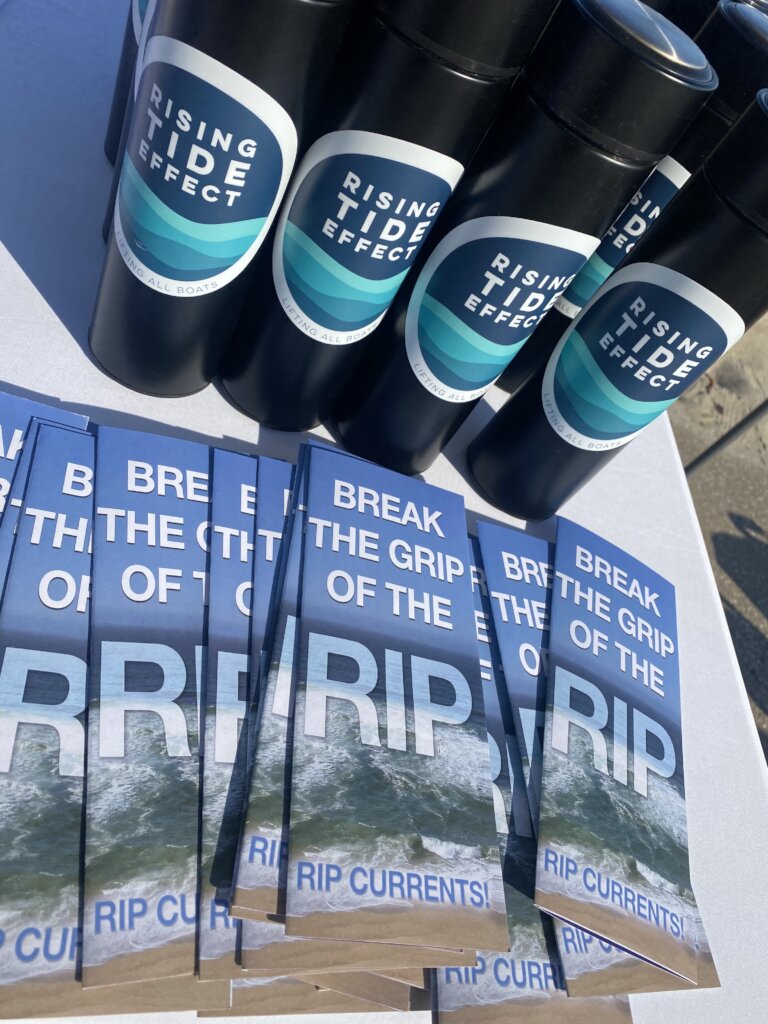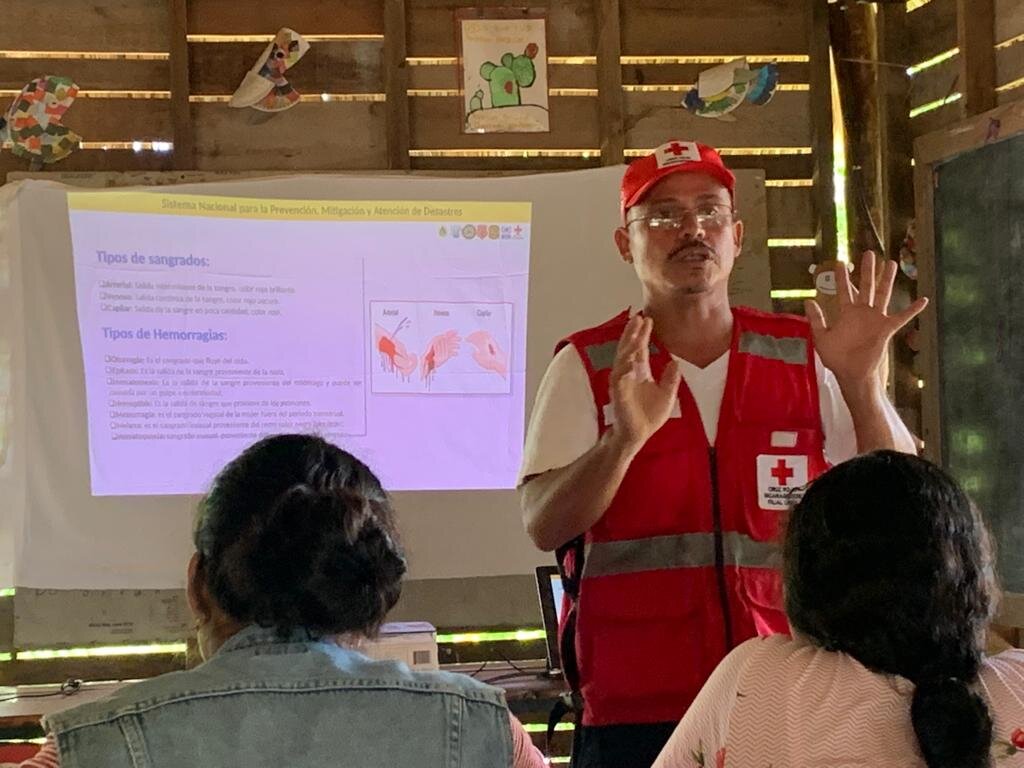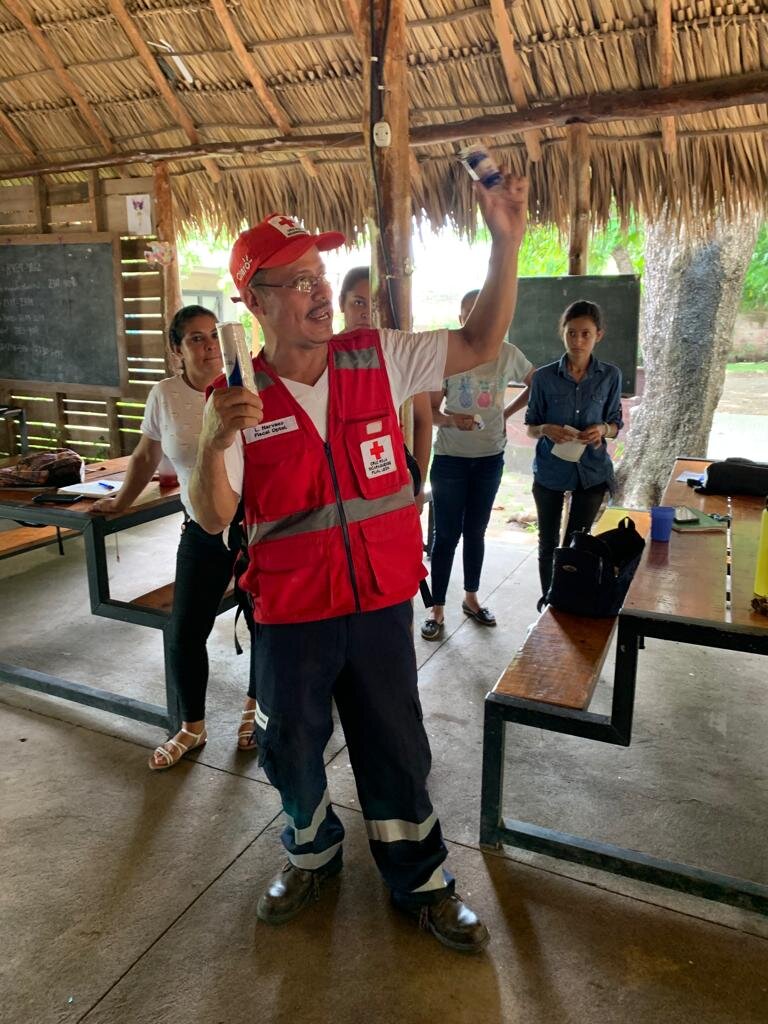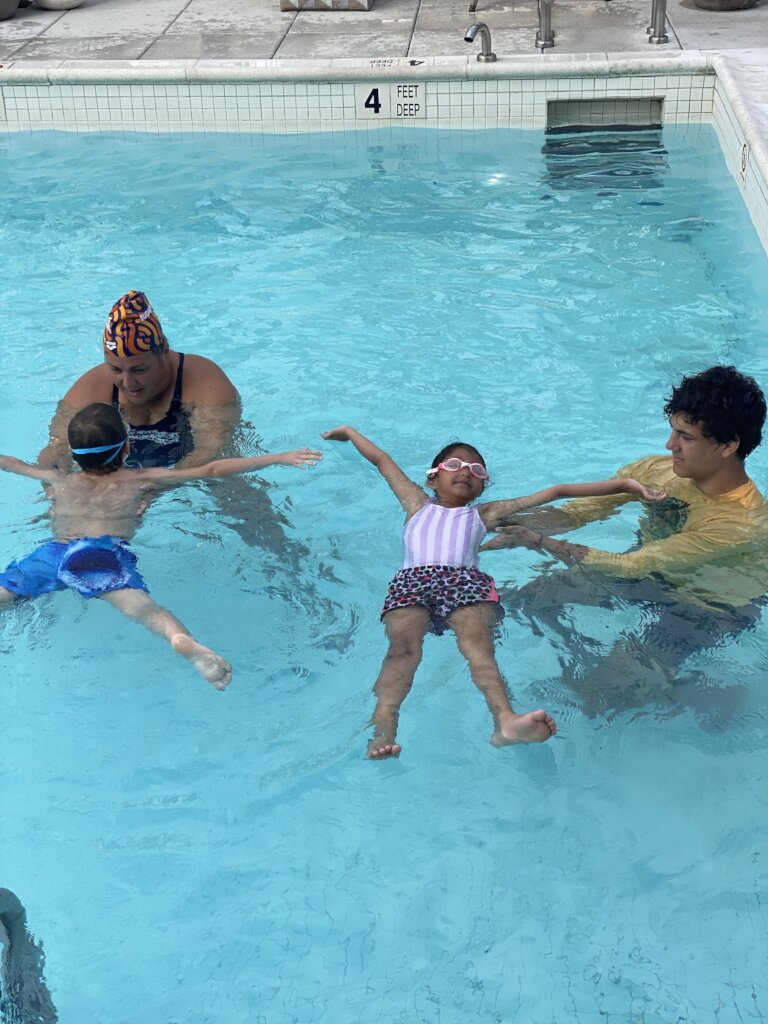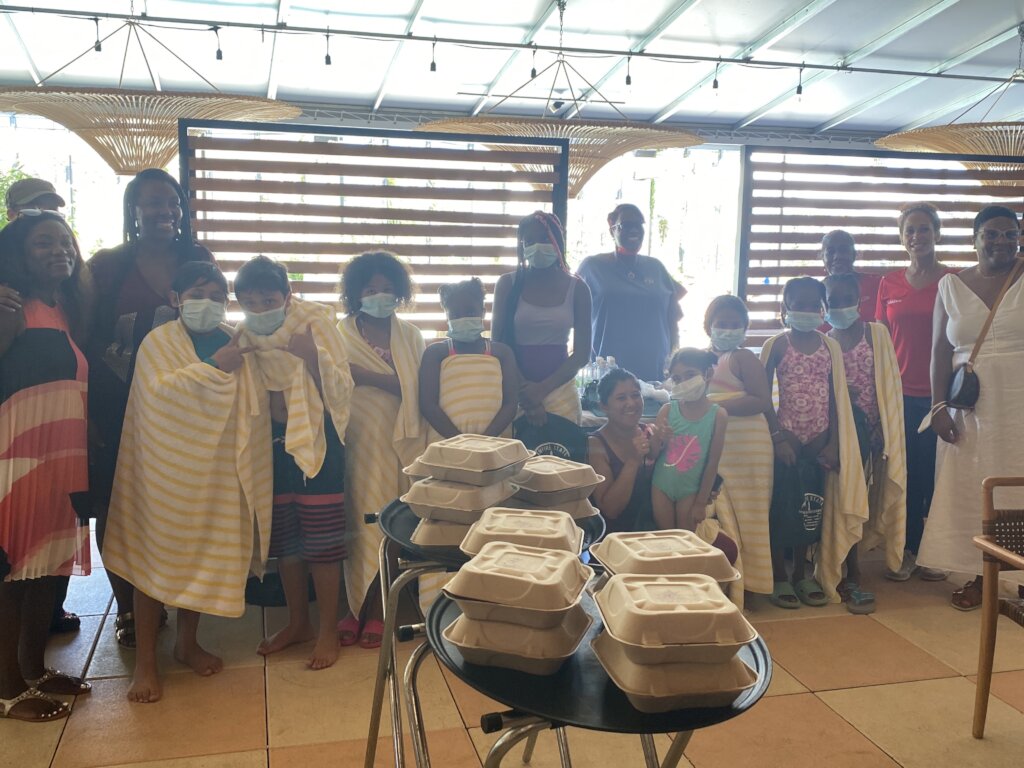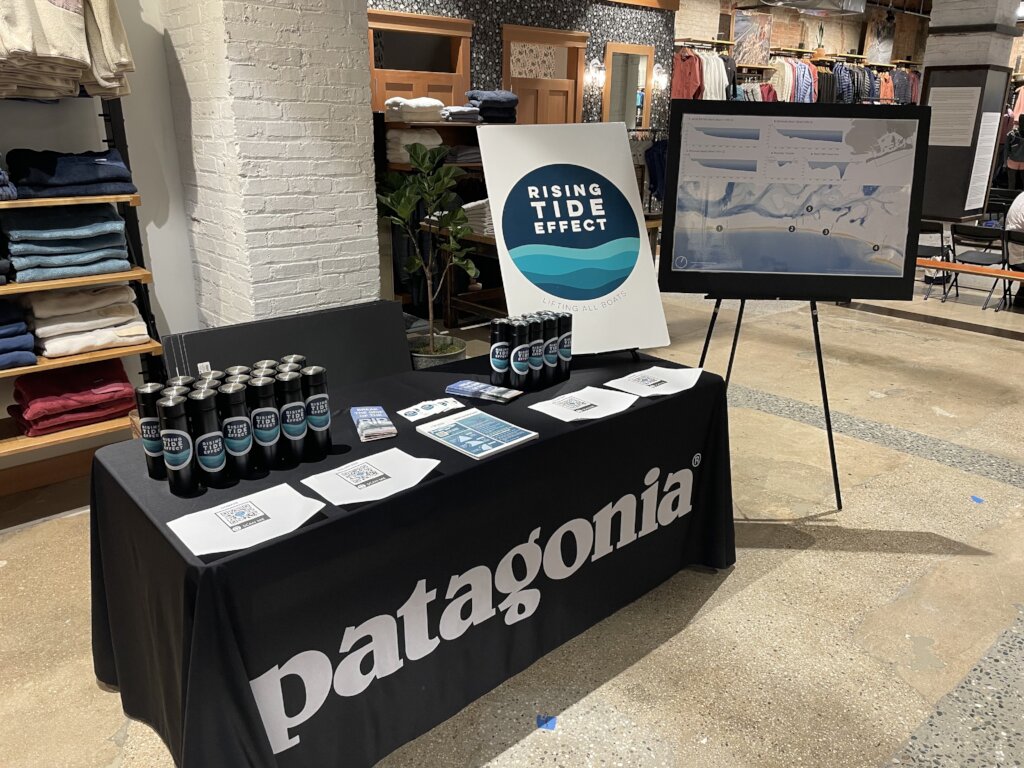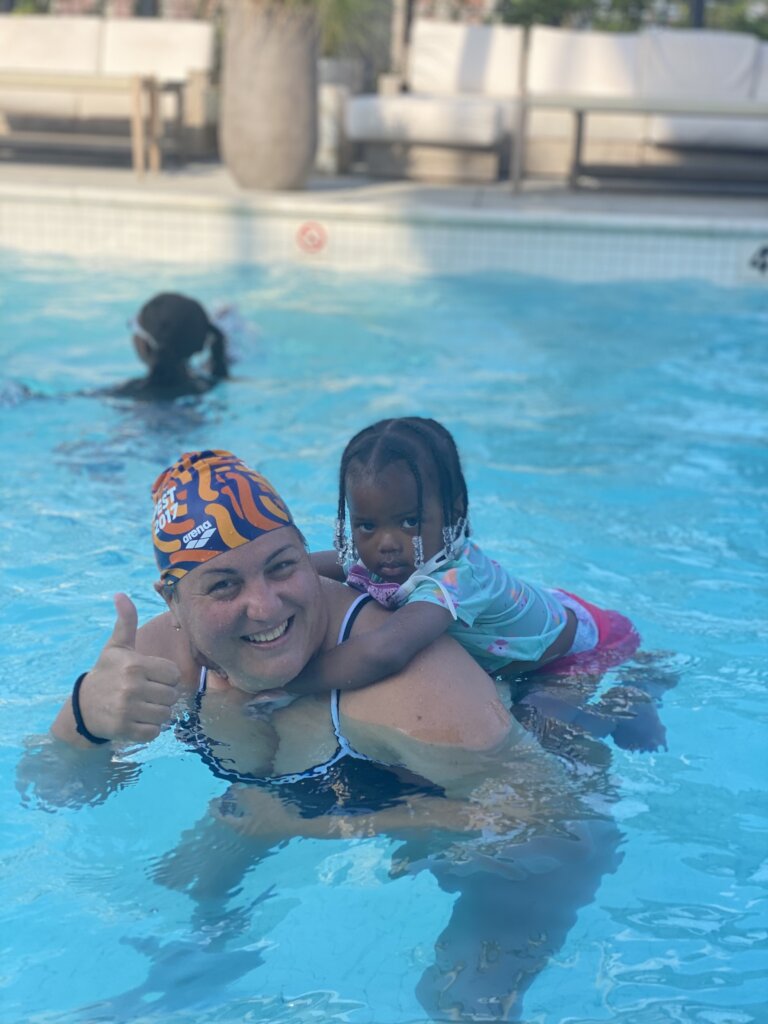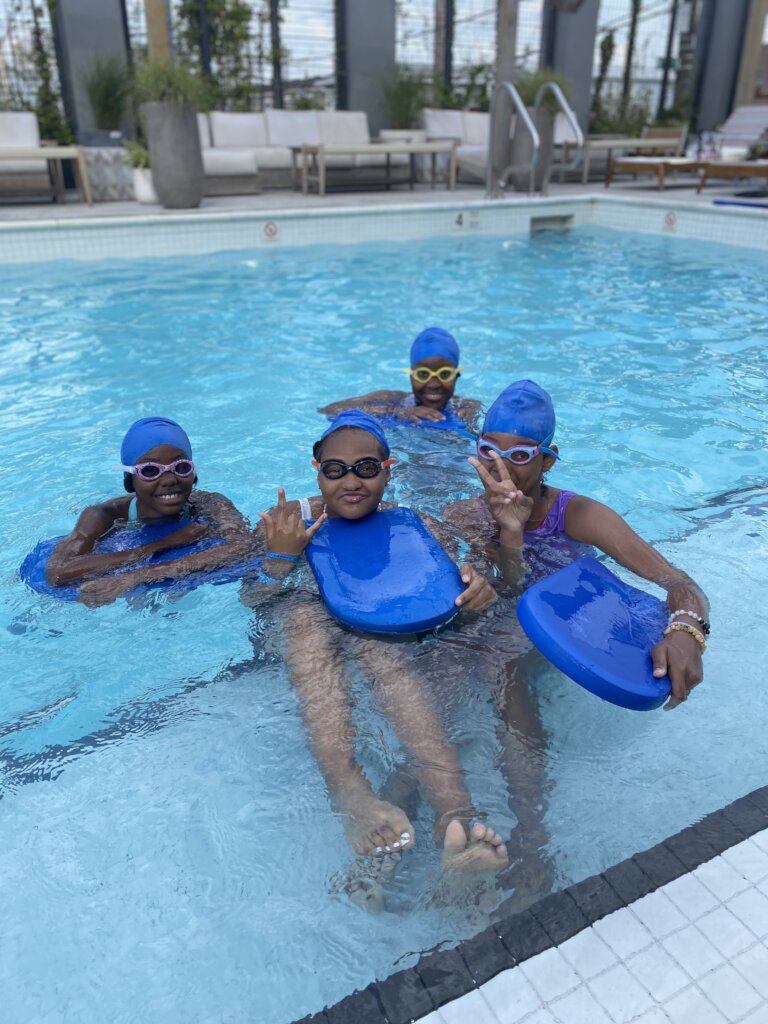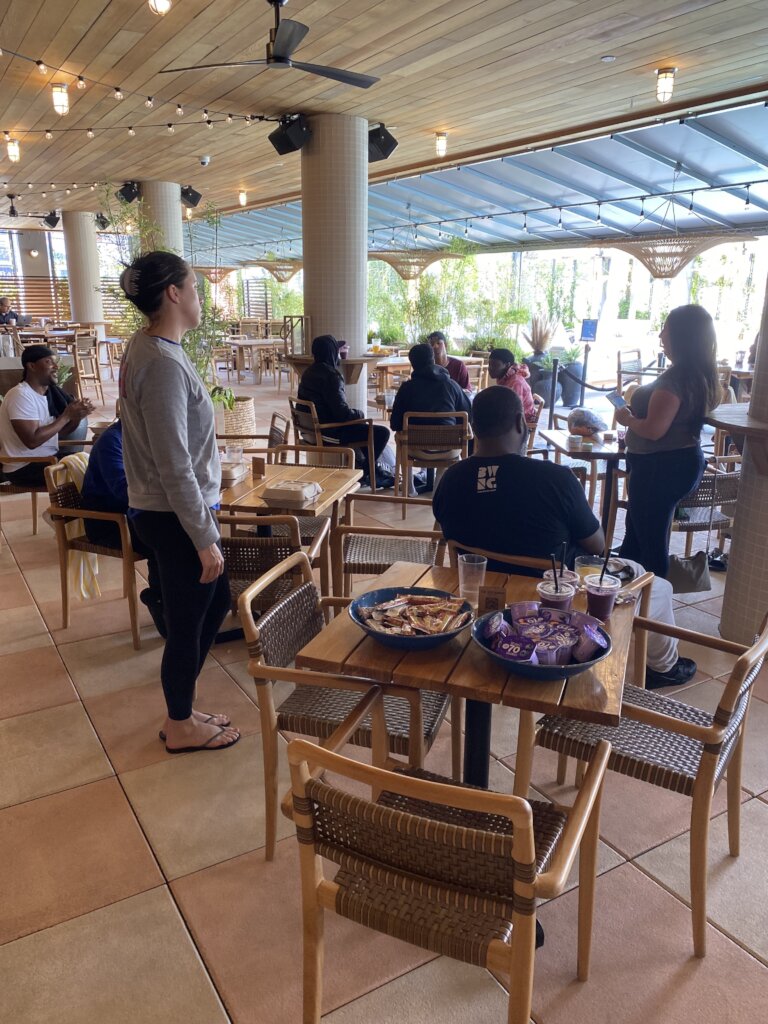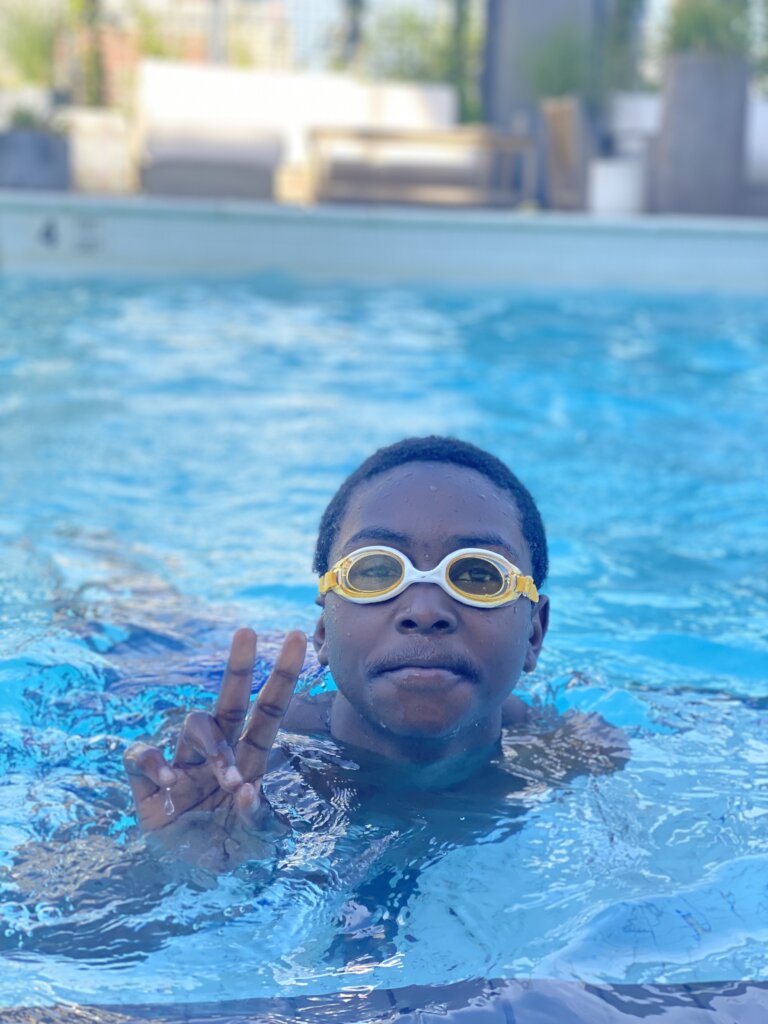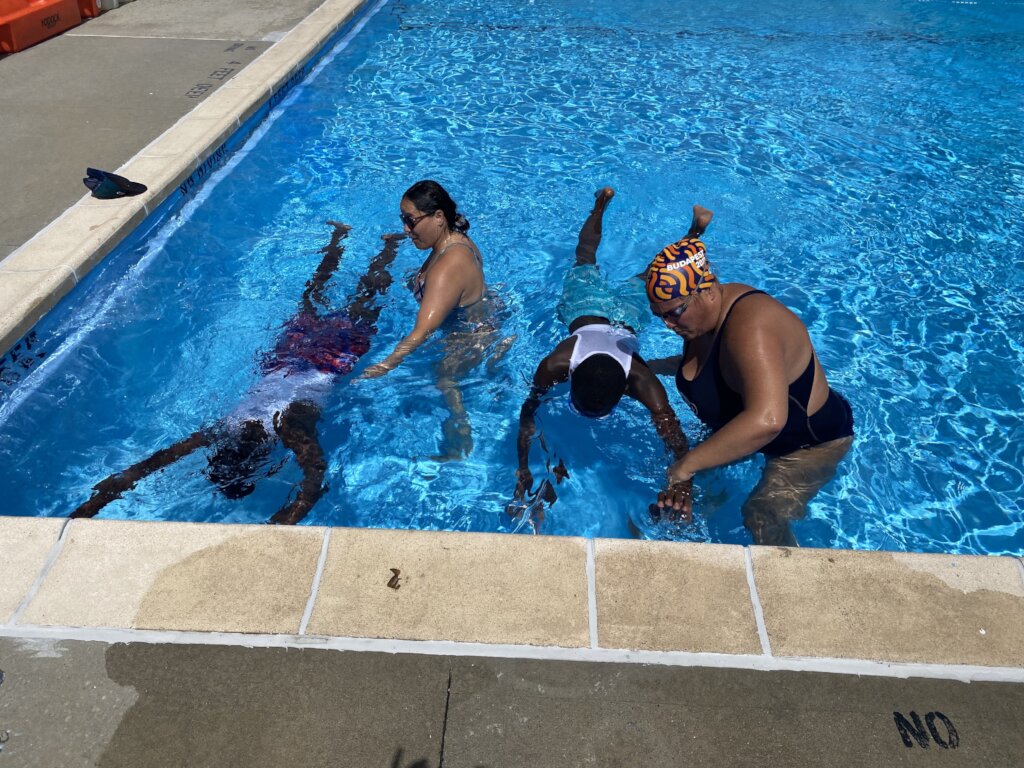 Links: