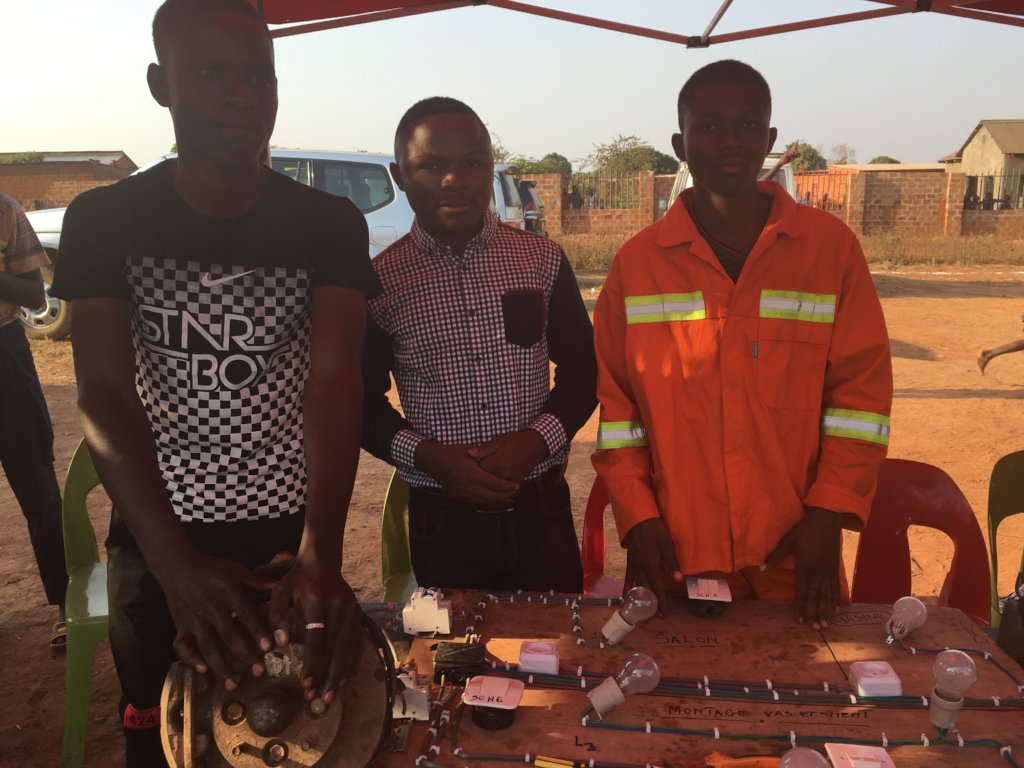 In July 2019, a small team of UK volunteers visited Lubumbashi for Kimbilio's 10th Anniversary Celebrations. They had a fortnight packed with visiting all aspects of the project. Perhaps the most moving in that time was meeting up with some of the young men who have now been reunited with their families and are working and training as apprentices.
They wanted to come back to celebrate Kimbilio as it had been such an important part of their lives.
Do you remember Pascal? See his story from 2014 here
In the film he says that when he grows up he will not forget Kimbilio, and he hasn't. He has grow into a kind young man and he was one of the first to return to say hello and celebrate Kimbilio's 10th Anniversary.
After a long process, whilst staying at Maison Kimbilio, he is now reunited with his family and is working as a mechanic to support his siblings. He is also part of the local Boys' Brigade and is a role model for the younger children.
Kimbilio is so proud of the young man that Pascal has become. Kimbilio is also hugely proud that he is one of the many children that we have been able to support and reunite with their families over the past ten years. We're looking forward with hope and determination that this will continue into the next decade and beyond.