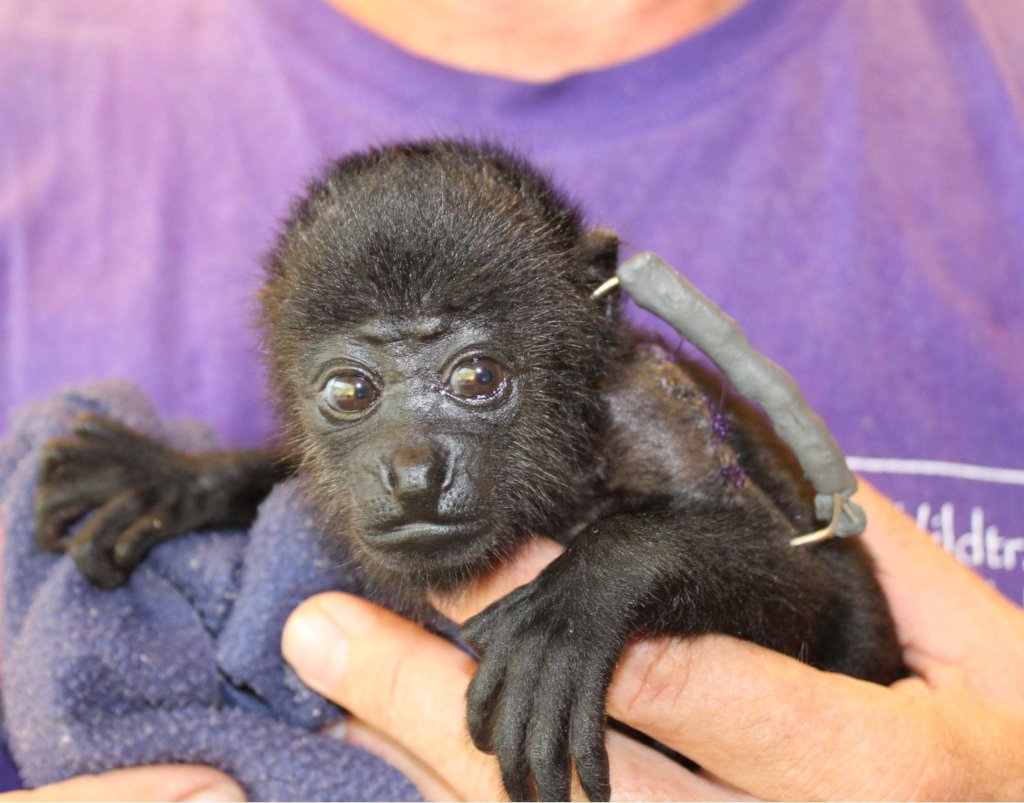 As we move into November, we look back over the last year - and what a year it has been! The spider monkeys have been illusive over the last few months - a sighting here, and a glimpse there, but not enough to build a picture of how they have been doing. These fast moving monkeys have been a step ahead of us for most of the post-release, leading the tracking crew into the depths of the tropical forest that cloaks the North East Corridor.
In between tracking the spider monkeys, the team has also been keeping an eye on the howler monkeys, checking on the established troops and most recently, their new wild born babies. Wildtracks has one of the most successful primate reintroduction programmes in the world, with the reintroduction of endangered Yucatan black howler monkeys into Fireburn, an area they disappeared from more than eighty years ago. Sixty five adults have been released in groups over the last seven years - groups formed during the rehabilitation process...and more than fifty young have been born in the wild. This is testament to the fact that confiscated pet monkeys can go back into the wild and live full lives, contributing to successful conservation outcomes. Listening to their howls reverberating around the forest at night brings home the impact a programme such as this can have - re-wilding an area and bringing back the sounds of a species that had disappeared. Fireburn once more echoes with the calls of howler monkeys.
During a recent survey, while watching one of the wild troops, the tracking team noticed a female howler moving fast through the trees with a youngster holding tight to her back... being chased by another female. As they followed the two females deeper into the forest, they heard a shriek...and came across the youngster lying on the ground, with a serious injury to his upper arm. With a obviously broken bone, the team decided that the only option was to bring the tiny baby howler monkey back to the Rehabilitation Centre.
Now named Mowgli, this youngster was rushed to the vet where he received amazing, almost microscopic surgery on his tiny upper arm. Despite needing a pin and external fixator, this small individual has kept his sense of adventure and exploration, and strolls through life with a great attitude. His injury hasn't held him back, and his recovery has been fast...his arm has healed and he has now joined the nursery troop. He is climbing as well as his troop mates, jumping from branch to branch, showing no signs of being held back by his injury, and is now on his own journey back to the wild.