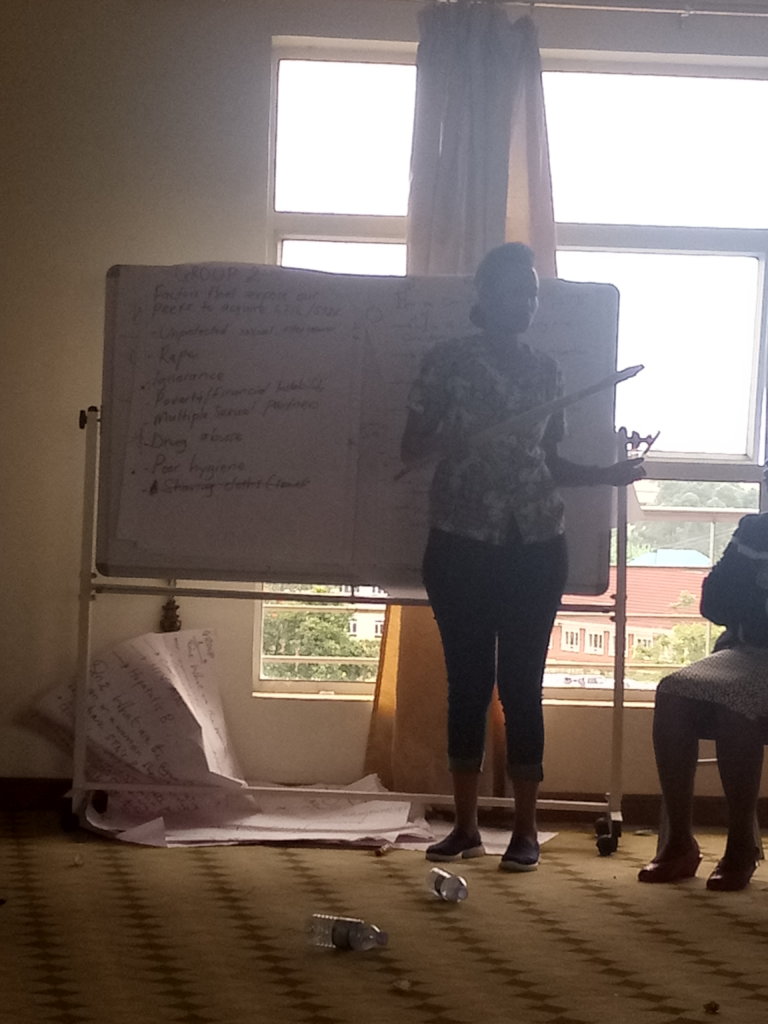 Dear our valued donors
Thanking you for your kind cooperation and financial support. Without your generous donations it is very difficult for us to '' Stop insecurities in rural Uganda!!''
When Bogere participated in the Mbarara Rise Foundation Safety and security trainings in December last year, he acquired better understanding of putting personal security first and he is teaching the same to fellow LGBTQI especially those who have faced security challenges before.
Because of the safety and security education you provided for bogere, he was able to work his way through giving voluntarily services to MRF. Today, Bogere is championing Safety and security dialogue meetings in western Uganda! He was so inspired by the trainings we have carried out that he has dedicated his life to offering other LGBTQI safety skills and measures to reduce insecurities, threats and other security challenges.
Activities
Mbarara Rise Foundation organized safety and security awareness/training workshops in a distant village of Rukungiri District for 20 LGBTQ participants, including 7 transgender men and 4 transgender women, 6 gay men and 3 lesbians and in kabale District with 20 participants which included 6 gay men, 4 Lesbians, 5 transgender men and 5 transgender women.
MRF Finance manager Mr. Flavour Kamugisha and Programs Director Janet Mutesi organized the trainings respectively, Team MRF met with MRF members in Rukungiri district on the 05th to 6th January 2019 and Kabale district on the 7th to 8th January 2019, most of the participants were victims of insecurities, and those who have been arrested before because of their sexual orientation and gender identity. We had an experience sharing session in each of the training per district and it showed more light on what needs to be done to overcome security incidences.
Dialogue meetings
During the dialogue meetings in Ibanda, Bushenyi, Ntugamo and Mbarara districts that were facilitated by MRF Administrator Mr. Osbert Mweji together with the cell coordinators in each of the two districts.
Members who had participated in the safety and security trainings have been able to come up with their security management tool kit to guide them on their daily to-day activities, the tool kit explains the four Ws that is who, when, what and where, this helps to plan for daily routens and activities in order to avoid threats and insecurities. The same security tool kit has helped Mbarara Rise Foundation to reduce insecurities, the 4Ws for example help to know when we want to carry out an activity, we use it to measure our security and threats that might occur, when is the best time to carry the planned activity, what type of activity do we intend to carry out and what are likely threats to occur, Where do we carry out the activity from and who are involved in the activity/participants.
The four Ws have helped us carry out activities successfully.
Next Steps
We assure you, our Safety and Security program is making a big Impact, last year in only December 2017 we documented 18 insecurity cases under the GBV project compared to December 2018 were we have only documented 4 insecurity cases, it your efforts that is making an impact in the rural grass root areas. We still have more dialogue meetings to carry out which we will be working on in the coming months.
Thank you