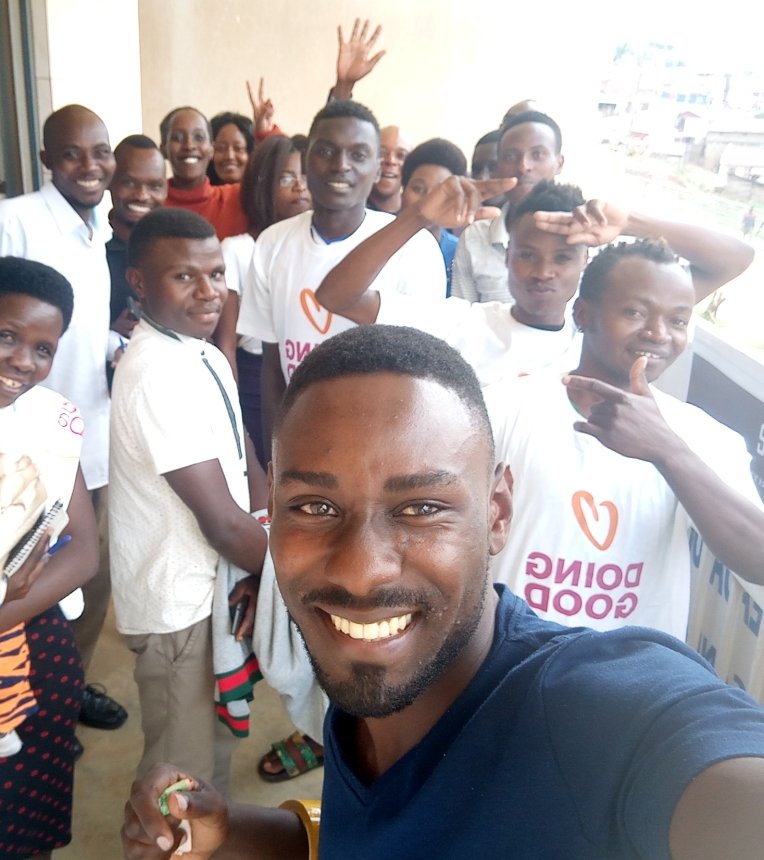 Training of 60 rural LGBTQ community members on their safety and security.
Dear Donors
Your response to our cause has been phenomenal; I am grateful and very excited about the coming year because of the lives that will be transformed because of your faithful partnership and generous support.
Unlike other projects I want to develop this reporting process into something more personal and more engaging. I want you to know that you matter to us.
In 2019, we will be starting with a new program. Firstly, the new program to fight HIV/AIDS for the rural LGBTQ people. We piloted this program in 2018, all the bugs have been ironed out and so it's full steam ahead in Jan 2019. The Community is so excited because the new program enables them to learn ways of preventing HIV/AIDS so as to achieve a 90-90-90 target. This is the outward display in fighting HIV/AIDS among the LGBTQ. 2019 is going to be a brilliant year, due to your support! None of this would be possible without funding, with ongoing support. You are making a difference in the lives of so many sexual minorities here in Uganda.
As 2018 closes, I just want to once again say thank you for your support throughout this year and for some of you who have been supporting us since November 2017 when we first started with Global Giving. I pray you and your family have a safe, peaceful and relaxing Christmas Season.
"My name is bogere, I am 21yrs old from kizunji Village in mbarara district. Before joining MRF's safety and security project I never knew what it means to put security first, I used to do wrong things that I shouldn't do. I used to show off my sexuality, not setting strong passwords and get into fights with other people. My friends have always tried to make me a better person but with friends around I wasn't a better person.
Since being in the program, I put security first. This program has changed me to be a good human being. It has helped me with things and taught me many good things. Thank you to everyone who brought such wonderful people in the world from MRF now I am a better person in the present and will be in the future."I put security first"
60 rural LGBTQ recently participated in this program, 20 people were selected in each of the three districts.
On the 7th-8th December 2018 MRF carried out a two-day safety and security training in Ibanda District for 20 LGBTQ participants, including 7 transgender men and 4 transgender women, 6 gay men and 3 lesbians.
9th-10th December 2018 in Ntugamo District with 20 participants which included 6 gay men, 4 Lesbians, 5 transgender men and 5 transgender women.
13th-14th December 2018 in Mbarara district with 20 participants were also trained, they included, 2 bisexual men, 1 bisexual woman, 4 transgender men, 2 transgender women, 5 gay men, 6 lesbians.
MRF Finance manger Mr. Flavour Kamugisha and Programs Director Janet Mutesi organized the trainings in three districts.
Topics and activities carried out during the trainings included an introduction to digital and physical safety, understanding rural working environment, Analyzing security incidents and threats, group work exercise on risk assessment to develop sustainable strategies, tactics and individual safety management approaches. Mr. Flavour, Miss Janet and Mr. Osbert who had been early equipped with skills, information and a training of trainees (TOT) from Defenders protection Initiative, supported participants in an open discussion where lived life insecurities and threats were shared.
At the end of the trainings which aimed at equipping rural LGBTQ community members with knowledge and skills necessary to enhance their personal and digital safety and security, participants promised to put their security first so as to create a safe working environment/space, Report any threats and insecurities so as to curb ways of responding to them.
We are truly greatful to provide the LGBTQ community with information, skills and knowdelge and thank you for your Kind support.
Happy Hoildays.
Janet Mutesi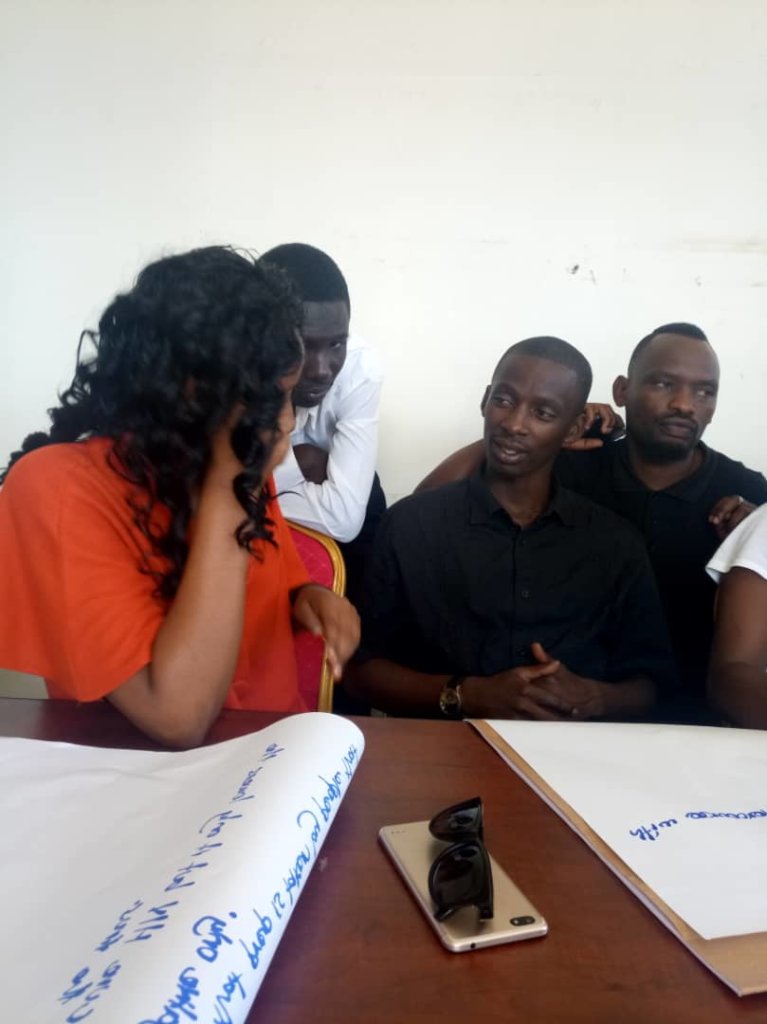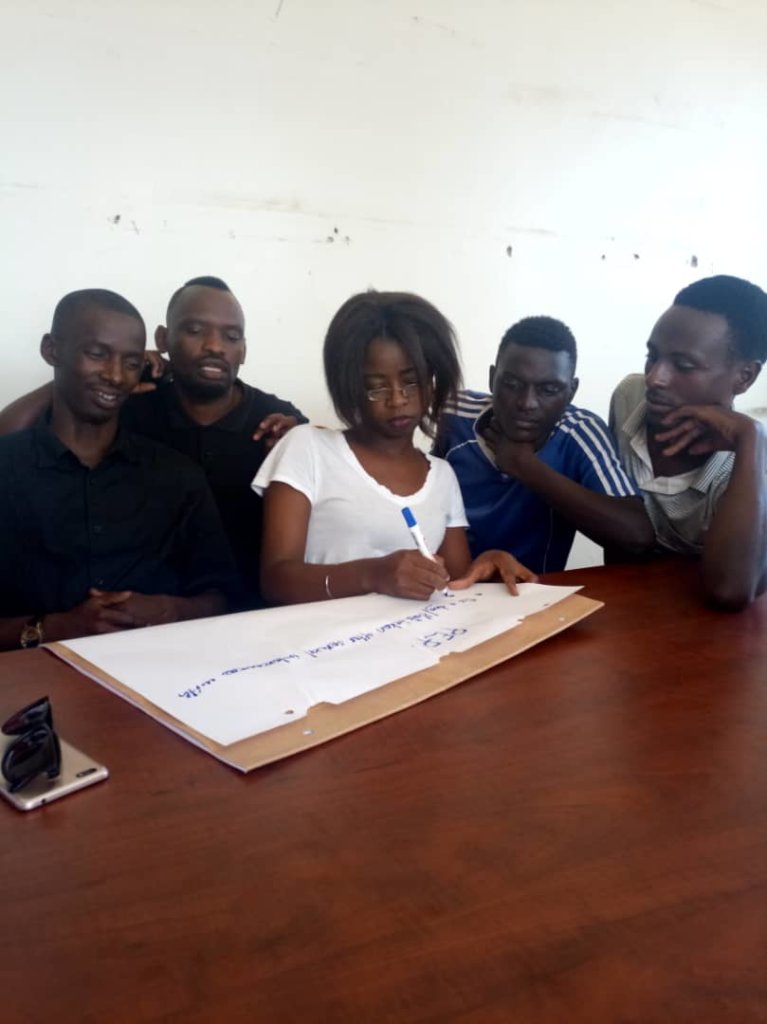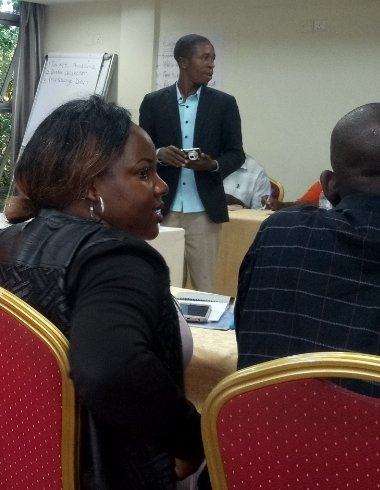 Links: