Project Report

| Dec 13, 2016
To the Supporters of our Project in Tohoku, Japan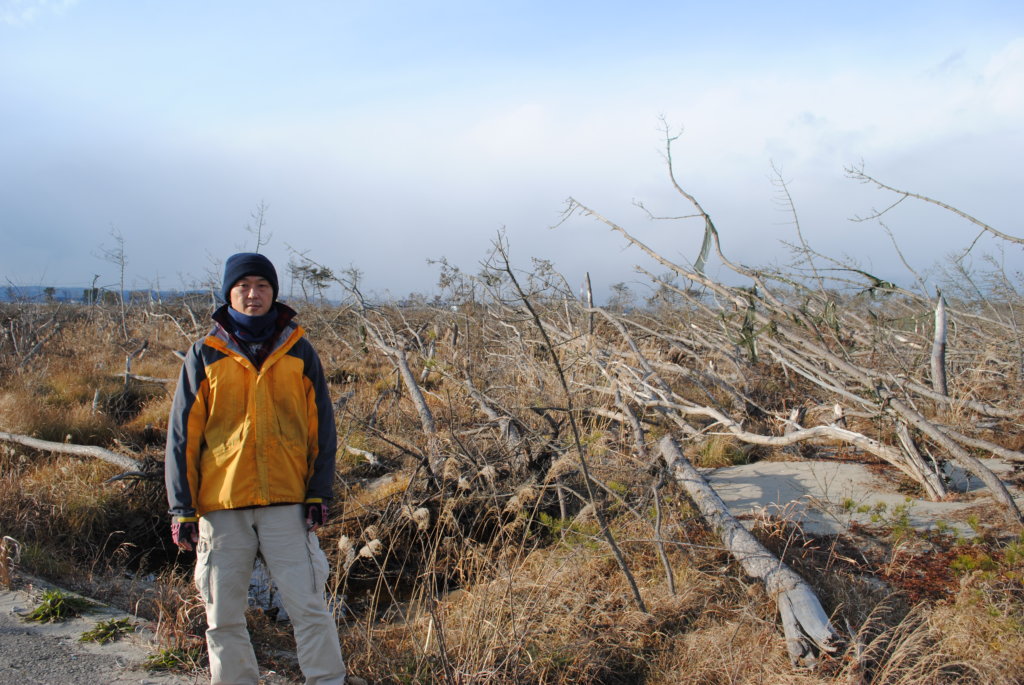 It will soon be 6 years since the Great East Japan Earthquake disaster. Our project for coastal forest restoration in Natori City has been warmly supported by, not to mention the Japanese, but also many people around the world through Global Giving. We would like to express our sincerest gratitude for your support.
With your generosity, the project has generated 1,400 employment opportunities among the disaster-hot local farmers who have the strong desire to restore their homeland. Annually, more than 2,000 volunteers come to help us work for 8 hours a day on the project site. For three years, we have been able to plant about 190,000 black pine seedlings.
The disaster-survivors have diligently worked for raising black pine seedlings while working with their own farmlands and other source of livelihood. Blessed with good weather that is conducive for farming, the survivors have managed to continue producing crops. However, in spite of this, the survivors are still struggling from resuming normal life after the disaster.
In the Tohoku Region (Northeastern Japan), 20,000 people have not been able to move to new houses yet and will be spending the year-end New Year holidays in temporary housing. All the infrastructure along the coastline were washed away, and the area looks like a wasteland. It is apparent that the restoration of coastal infrastructures so to improve the living condition of the people is lagging behind.
With regards to the coastal forest restoration, the area where tree-planting has been completed covers only 185 hectares out of the total planned area of 700 hectares in Miyagi Prefecture. Our project covers 20% of the planted area.
The year 2016 will be over soon. With your strong support, we have been able to fully work this year. Next year, we intend to plant additional 70,000 seedlings, and the area planted with black pine trees will reach 50 hectares.
Our project is aimed not only at planting and raising black pine trees. We do not want to see an increase in the number of people who just rely on the government because of the disaster. We think it is important to share with many people the self-held and self-reliant spirit for working on our own and trying to accomplish the recovery with our own hands with your kind support.