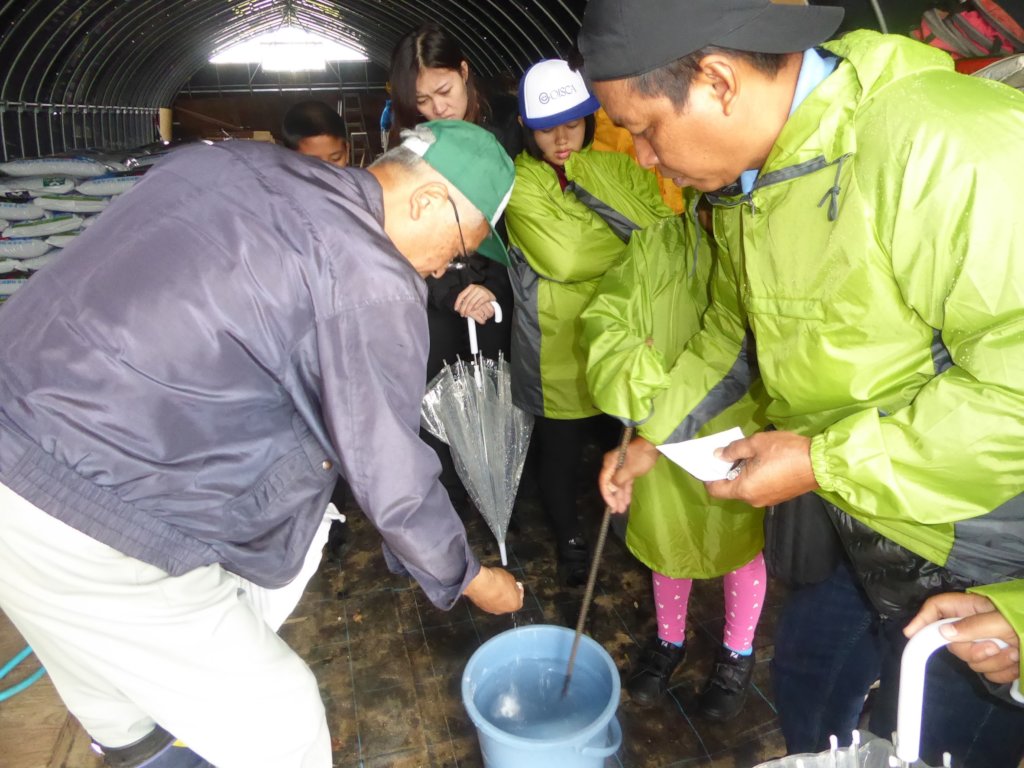 I am very appreciative of the fact that the Coastal Forest Restoration Project is steadily being carried out because of the generous support and cooperation not only by the Japanese and private corporations but also by many people worldwide, including the GlobalGiving donors.
One of the central figures of the 10-year Project for the Restoration of Coastal Forest in Natori City is Mr. Toshimichi Toshida, Director for Coastal Forest Restoration Project. Equipped with his skills and experiences gained from involving in overseas reforestation project of OISCA, he is aware that a reforestation project is not just a 3-year tree planting activity. During the initial planning of the project in March 2011, Mr. Yoshida, though initially announced a 10-year plan, was prepared to continue it for 20 years. His strong determination, and not the instructions from the organization or boss, has become the source of energy for promoting the project, and this point may be the characteristic and advantage of OISCA as an international NGO.
The project is now gaining support and recognition within and outside Japan. We attributed the 99.8% survival rate of the planted seedlings from the experiences that we have acquired from implementing reforestation projects overseas. In our reforestation sites outside Japan, 90% is considered to be a fair success, and it is rare to seek further. I personally think that the Japanese national characters such as commitment, diligence, and strong sense of responsibility are factors that brought the high survival rate.
Meanwhile, in our other reforestation projects, it is hard to meet someone like Mr. Kouichi Sasaki, Field Manager at the Natori project site (formerly staff of the Forestry Agency), who has severity for work and high management ability as a professional forestry expert. Moreover, the members of the "Association for the Restoration of Coastal Forest in Natori City" who are raising seedlings are professional agriculturists. Though lacking experience in forestry, most of them are engaged in agriculture and raising high quality vegetables. They are utilizing their agricultural experience in raising seedlings. That is why they have developed into a professional group which is not satisfied with 90% of survival rate but persistently pursues 100%.
We are upscaling good practices and intend to replicate our project within and outside Japan. The Coastal Forest Restoration Project in Natori now serves as a model site wherein foreign government forestry officials and our local overseas project staff are visiting and learning from the project in terms of technical know-how, commitment, and pursuing excellence. This we do to somehow give back from the support that we have been receiving. We request for your continued cooperation.
We intend to do technical transfer to somehow give back to the support from the foreign countries. We request for your continued support.