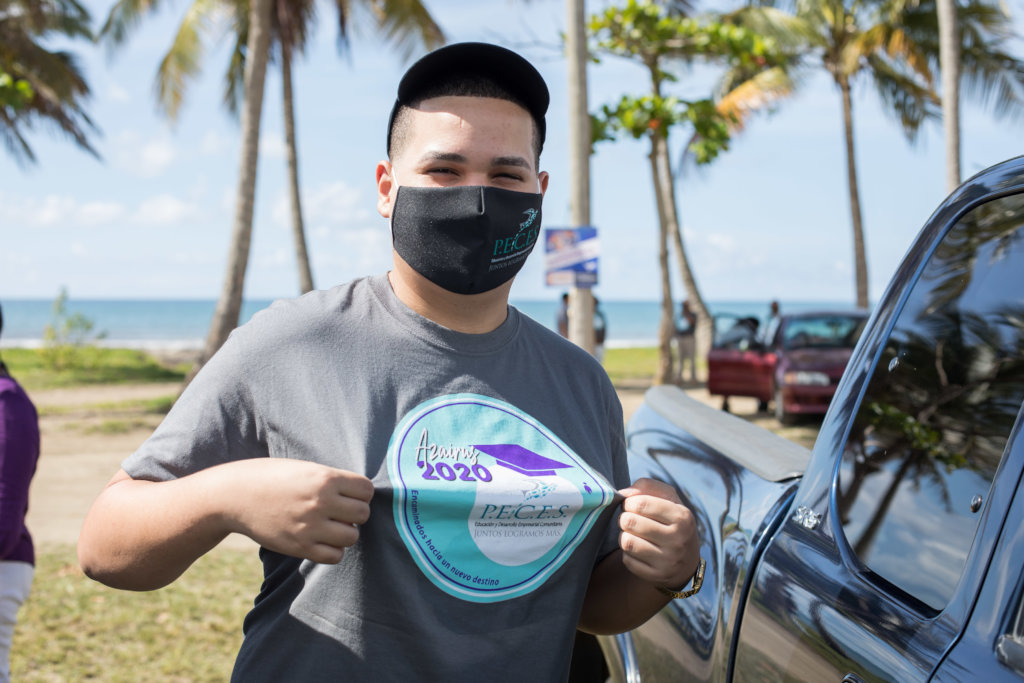 After the January earthquake in PR and continuing to learn to live with constant earth movements, the lives of young people are shaken again with the COVID19 Pandemic. This new challenge broke the regular schemes of education and student care. Caring for health in all PR was a priority, youth and families faced a new reality of life due to the COVID19 Pandemic. The government in mid-March closed all schools in the country, depriving young people of education in person, as it was known. Physical, social distancing, curfew and lockdown were established that disrupted the reality of life of each of the young people. PECES High school did not stop the education process, it continued to offer all services, but this time virtually. Educational and psychosocial support services began to be carried out in various ways using technology. Calls, texts, email, classes by Google Classroom, calls and messages by WhatsApp, Messenger, were some of the modalities used for the continuity of the educational and psychosocial service. Workshops on nutrition, diabetes, health care, training to establish a microenterprise, psychological and social work services were part of the services offered using technology.
It was possible to celebrate the graduation of 52 young people, who overcame many obstacles to achieve this goal. The 2020 graduating class faced Hurricane Maria, earthquakes, and the COVID19 Pandemic in their educational time. These young people had thousands of reasons to drop out of school, to get discouraged and not complete the commitment they made when they arrived at the PECES High school. However, these obstacles were not enough, these 52 students managed to reach their goal, complete high school and graduate from PECES Accredited High School.
The Youth Project: Entrepreneuring with Hope managed to grant scholarships to 20 students who developed and planned their own micro-enterprise. The seed fund assigned to it will allow these 20 young people to generate an income and contribute to their family, the economy of their country and provide services to their community. It was possible to promote leadership, resilience and entrepreneurship in these young people who faced all the situations and the new reality of life and challenges with determination to achieve their goals.
A big thank you to all the donors who continue to make these dreams a reality for our youth. Please continue to donate so we can continue to help transform the lives of the children and teenagers through topics of emotional and community resilience among others.
Links: