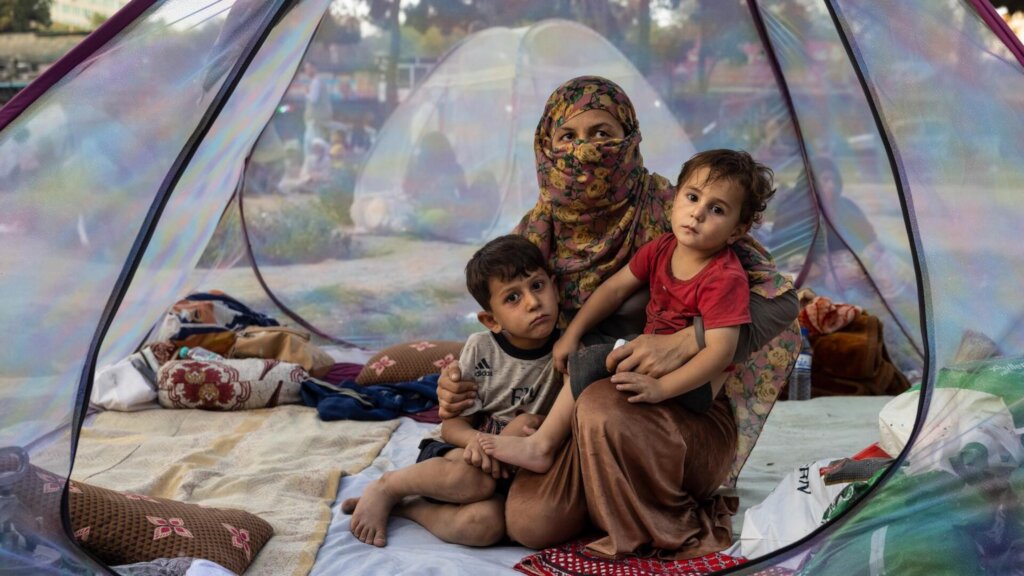 We are approaching the one-year mark of when the Taliban overtook Afghanistan, and since then the economic isolation of Afghanistan has pushed the Afghan economy to the brink, driving poverty, hunger and need.
43% of Afghanistan's population is living on less than one meal a day.

97% of the population is expected to be living well below the poverty line by the second half of this year.
The international community can and should do more to safeguard the lives of innocent Afghans, including a rapid scale up of the humanitarian response and finding ways to ensure access to livelihoods and basic services.
The IRC is committed to improving the lives of the Afghan people. We began work in Afghanistan in 1988, launching relief programs for people displaced by the invasion of the Soviet Union. We now work with thousands of villages and communities across nine provinces, with Afghans making up more than 99% of IRC staff in the country. The IRC:
Provides uprooted families with cash assistance, tents, clean water, sanitation and other basic necessities

Supports over 100 health facilities, installs hand-washing stations in local communities, and provides information and training sessions about COVID-19.

Provides safe learning spaces in rural areas

Helps people find employment

Works with local communities to identify, plan and manage their own development projects
How we lead in women's protection and empowerment
In recent years, the IRC has become one of the leaders in women's protection and empowerment in the country.Women and girls in Afghanistan are now at higher risk of gender-based violence, child marriage, and exploitation and abuse as resources become scarce and needs go unmet. The collapse of the health system could unravel gains made in areas like maternal health. These risks will be magnified by any gender-specific restrictions—on women's ability to work and ensure self-sufficiency or girls' ability to receive an education. Any national or localized constraints on female aid workers would jeopardize the humanitarian response, as many women would be unwilling—or not allowed—to access services from male staff.
With your help, we are improving access to health centers and giving more women and girls the care they desperately need, developing new projects that support adolescent girls to stay in school and realize their potential, supporting more women with economic empowerment and cash assistance in emergencies, finding new ways to involve and empower women and girls, and changing harmful gender norms to create more equal communities.
How else does your gift help the IRC support Afghans?
The IRC is also supporting the many Afghans who have been forced to flee their country. Learn more about our work assisting Afghans in Mexico, Uganda, Pakistan, and in the United States, where we have been resettling Afghan refugees for decades.Our services are client-centered, with a focus oneconomic wellbeing, empowerment, housing, health care, education, and safety.
Thank you for your support!