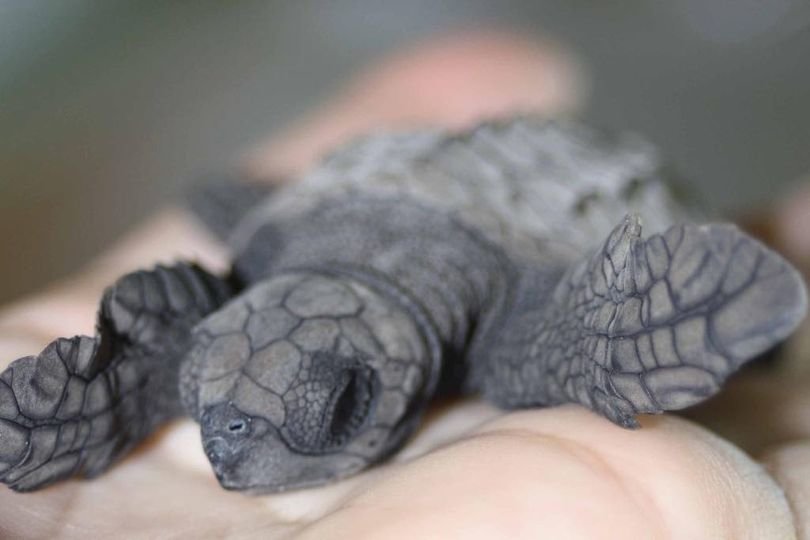 Summery 2020
Like other conservation projects around the world, that depend on the support of volunteers and ecotours, the Coronavirus pandemic hit us very hard. From March until December 2020, the Hawaii Parque was closed to the public, as were nearby beaches. Some of our staff members contracted Covid-19, but thankfully, didn't suffer serious symptoms and recovered 100%. Due to the pandemic, during the 2020 nesting season, we were only able to rescue and incubate 9,362 olive ridley sea turtle eggs, of which 8,659 hatched, which represented a 92.4% hatching success rate.
Unfortunately, we received no eggs of the critically endangered leatherback sea turtle, but this year there have been reports of 6 nests at different points of the southwest coast of Guatemala. This has given us hope for the future of this species in the region though this may be just one female (they can nest up to 7 times per year).
Sea turtle population monitoring
Thanks to the support of the USAID Guatemala Biodiversity Project and See Turtles, we continue our sea turtle population monitoring activities on 7 index beaches along the Pacific coast. Please see the latest Situational Analysis on ARCAS's publications page: https://arcasguatemala.org/who-we-are/arcas-publications/ You can also find a recent article using this data published with colleagues at the Del Valle and Southern Norway Universities.
Start of Nesting Season 2021
Next month, July , we will start the Turtle nesting season for 2021.We will launch a GlobalGiving campaign to support our project. You will have the option to sponsor a nest for 25$ for about 93 Turtle Eggs or for only 10$ you can sponsor a local guide to do nocturnal beach patrols.
We have to contribute to the conservation of these endangered species while also contributing to the sustainable livelihoods of low-income local residents. This year the nests might be in more danger because people have lost their jobs and see the sale of turtle eggs still as a lucrative income.
We hopefully can count again on the support of all the amazing and generous donors through GlobalGiving.
Many thanks to our staff and collaborators who have spent many nights under wind and rain patrolling the beaches and burying nest.
Thanks very much for your generous support for our sea turtle conservation efforts, especially in these times of crisis. Please let me know if you have any questions, and please come and visit us , the Park is open to public again! And please check with us if you want to come to the Hawaii Park to visit on site.