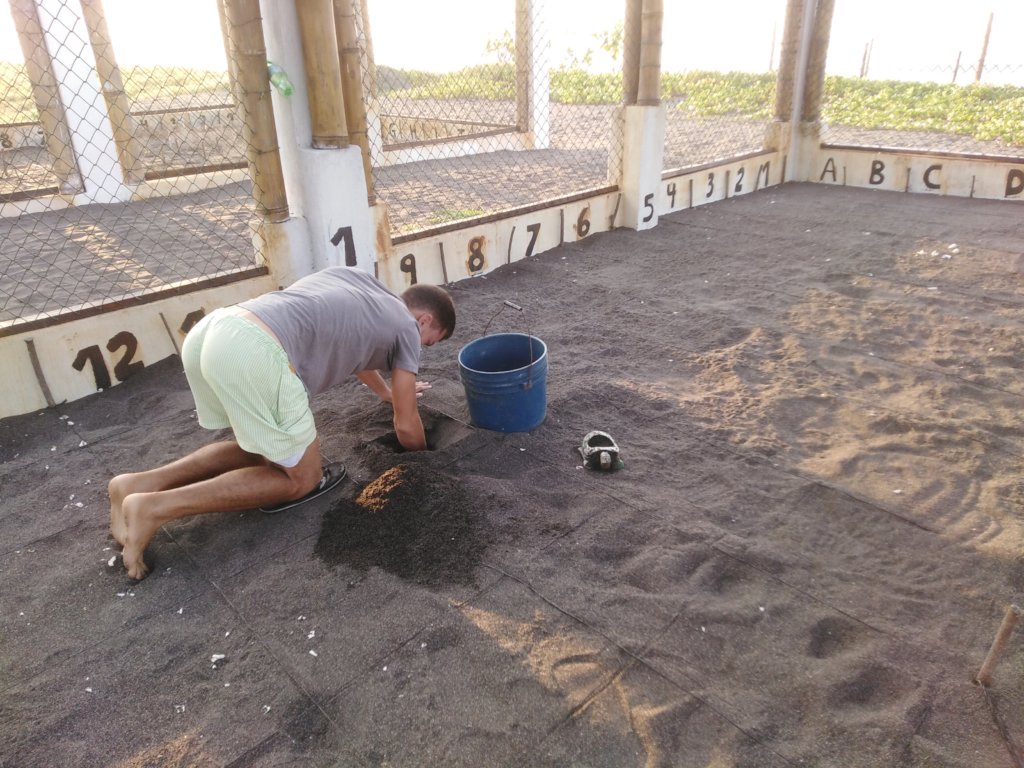 Greetings friends of the Parlama,
We have released the last of the hatchlings from the 2019 sea turtle conservation season, and we are happy to report that we collected and incubated 41,192 olive ridley sea turtle eggs, and released 39,517 hatchlings, which represents nearly a 96% hatching success rate.
Unfortunately, we received no leatherback eggs, nor have we heard of any nests laid on the entire Guatemala Pacific coast during the November – January nesting season, so that is not good news!
Our many thanks to the donors to the 30,000 sea turtle eggs campaign for all their support.
Many thanks as well as to the SeaWorld Busch Gardens Conservation Fund and the Taiwanese Mission/Agricultural Ministry Bamboo Project for their support in building our new sea turtle hatcheries and rehab tanks. No doubt, with these new installations we were able to achieve such a high hatching success rate this year.
Many thanks as well to our staff, collaborators and volunteers who spent many a night under wind and rain patrolling the beaches and burying nests: Alan Marroquin, Marie Renee Contreras, Jose Jorge Ubico, Alex Garcia, Marisette Quiñonez, Salome Hernandez, and Alejandra Morales.
In addition to the sea turtles, in July we rescued and rehabilitated a Galapagos Sea Lion which we released at the Pacific Naval Base after 10 days of observation.