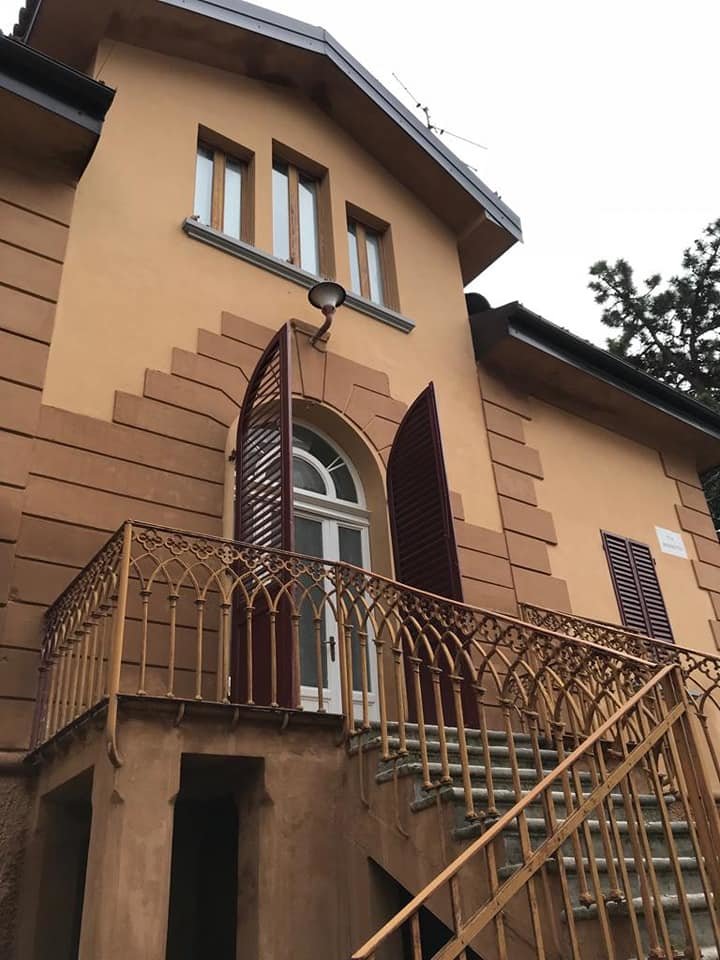 IBO Italia is carrying on the renovation of the new training centre for volunteers in the city of Ferrara.
During the last three months, the following construction works have been implemented thanks to local firms and volunteers:
• Ceilings with plasterboard for deteriorated floors
• Grouting walls
• Renovation and painting of the windows on the first floor
• Renovation of bathrooms and kitchen
• Underground and first floor painting
• Terrace reconstruction and paving
• Heater system recovery
• Installation and testing of boiler and new radiators
• Electrical system
• Data system
• Floor sanding
• Gardening

In the next months, the following construction works are scheduled:
• Painting on the second floor
• Sanding parquet flooring and varnishing
• Stair cleaning and painting
• Renovation of external stairs
• Installation external gate for pedastrian
• Installation of a lift platform for the access of people with disabilities
Compared to what we had planned in the first half of the year, Casa IBO will not be ready for January 1, 2019. Here are the next useful dates until the expected inauguration:
• January 2019 | Volunteer hosting area will be finished
• February 2019 | Preparation of the rooms for offices and training
• March 2019 | Open Days for citizens interested in visiting the premises
• Spring 2019 | Inauguration

The renovation work are carried on also thanks to the support of private citizens who dedicate part of their free time to paint, clean up and arrange the premises.
In this report, we particularly would talk about a Volunteer Day held on September 29th 2018, in collaboration with the Municipality of Ferrara. IBO House's project had indeed been included in the "My Ferrara" program proposed by the Urban Center and aimed at involving citizens on a volunteer day to spread the care of their city. In this way, 40 private citizens participated in different works at Casa IBO, contributing significantly to the progress of the work.
We are pleased to think that Casa IBO, as a new home for volunteering, can actually be realized with the help of many volunteers, who are contributing, with their time and availability, to let this dream come true!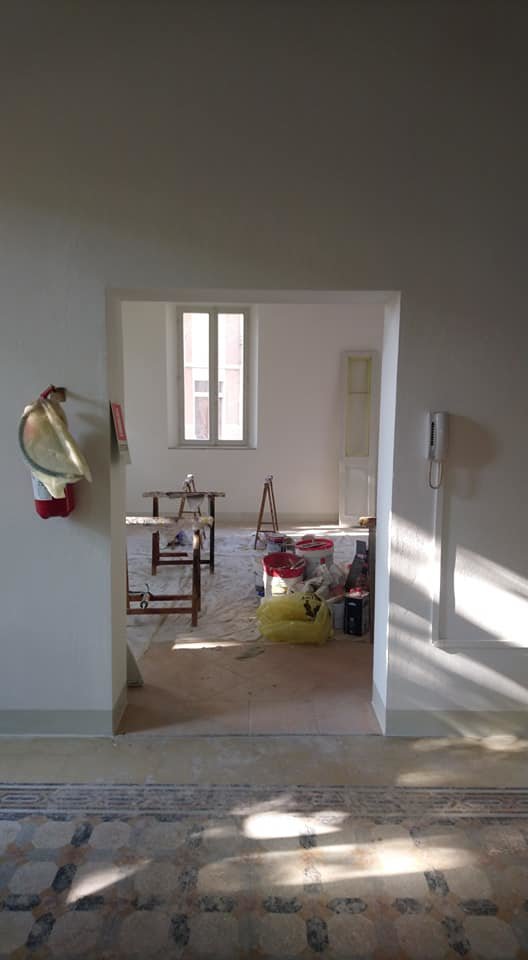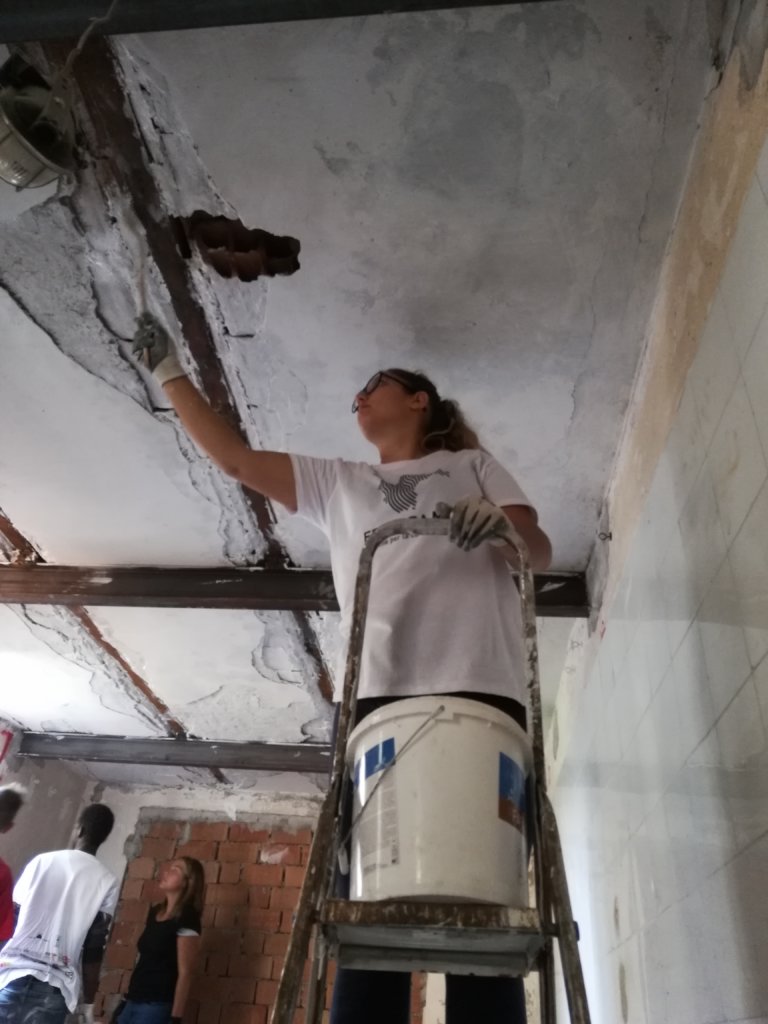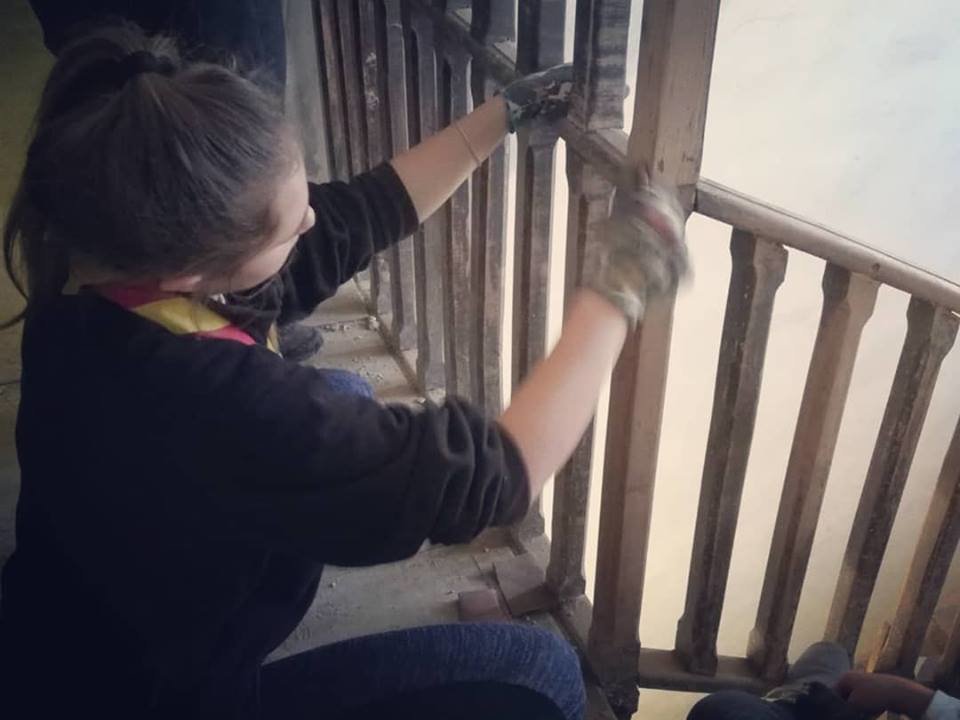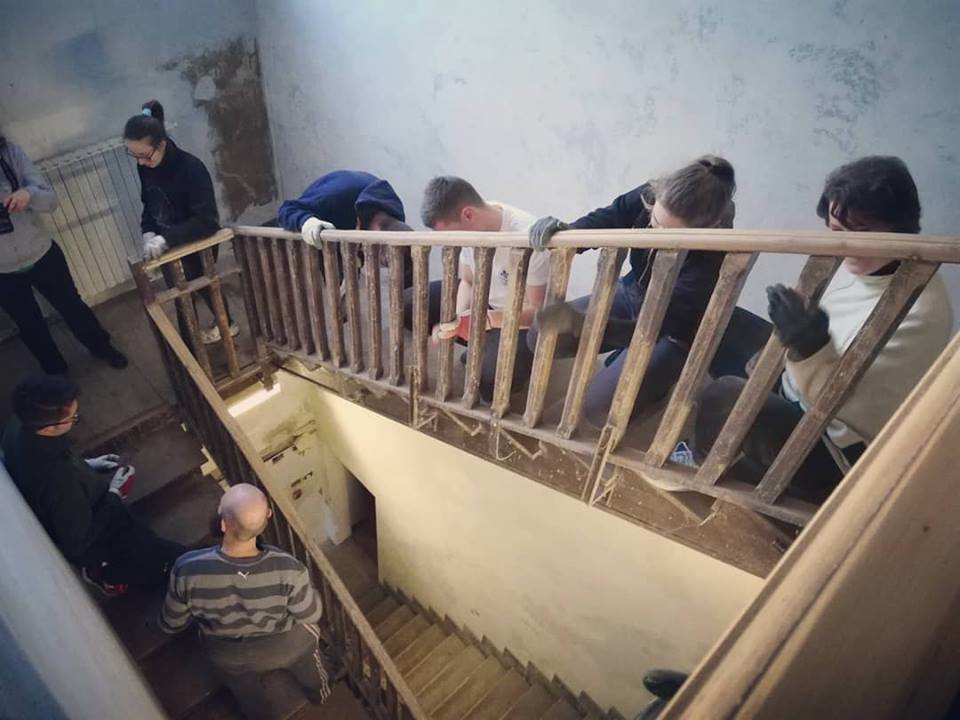 Links: