Project Report

| May 17, 2019
Your Support is bringing relief #CycloneFani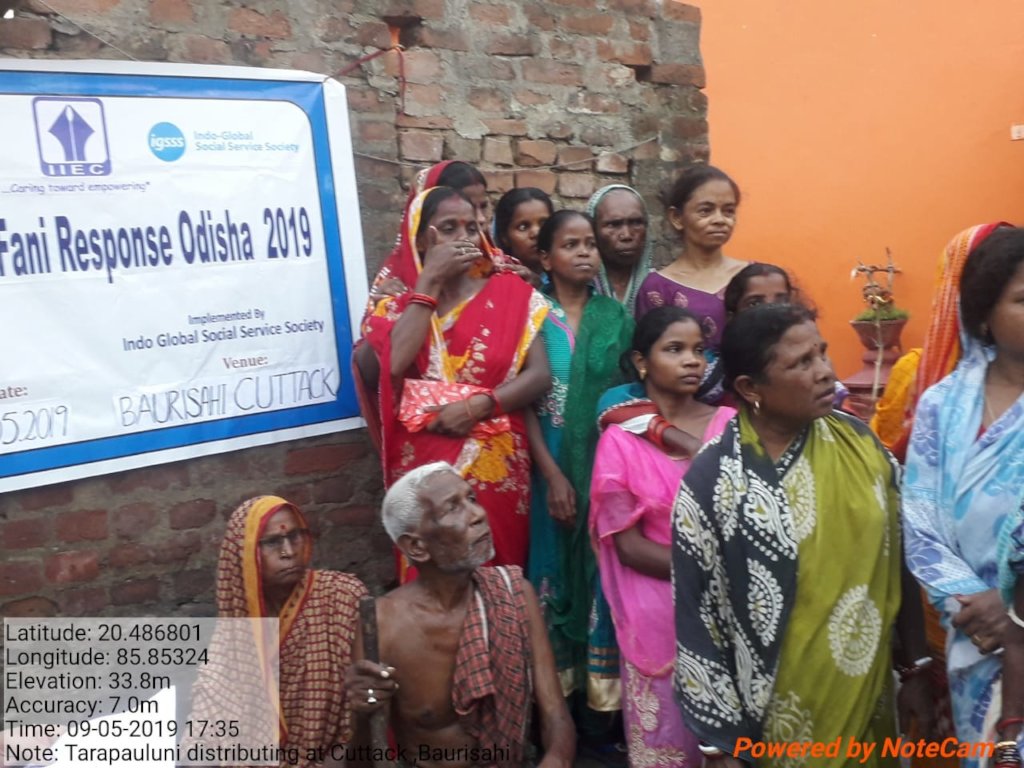 Dear Patrons,
We thank you for your generous support for our campaign, "Support Victims Affected by Cyclone Fani in Odisha".
Cyclone 'Fani', which pulverized parts of coastal Odisha on May 3, had the longest life span among tropical cyclones in the Bay of Bengalcontinued for eleven days in the sea and land put together. An emergency response team of IGSSS were proactively present in the Puri, Cuttack and Bhubaneswar districts of Odisha. With your support, our team identified the most suffered families and helped them with the basic necessary items, such as Tarpaulins, water filter, Shelter kit and WASH kit.
50 Tarpaulins were distributed to affected households and water filter (AP 700) has been installed in Tulasipur, Baurisahi slum, Cuttack. The slum community has been oriented on the usage of the filter by professionals.
390 affected households received Shelter and WASH kits in Sanpatna village, Krushnaprasad block, Puri.
32 transgender families in Kargil Basti and 43 families in Omkar Kinnar Basti of Bharat Pur slums in Bhubaneswar were provided with WASH and Shelter Kits as the first step in emergency response by IGSSS.
Community Water Filter (AP 700) has been installed in Headquarter of CMDO Hospital and Community Health Center – Sakhigopal in Puri as it was observed that there was an acute shortage of treated water.
Your support is helping us to bring a certain amount of normalcy in the lives of people in Odisha after Cyclone Fani. We are still on grounds, assessing their rehabilitation needs.
With Gratitude,
Indo – Global Social Service Society