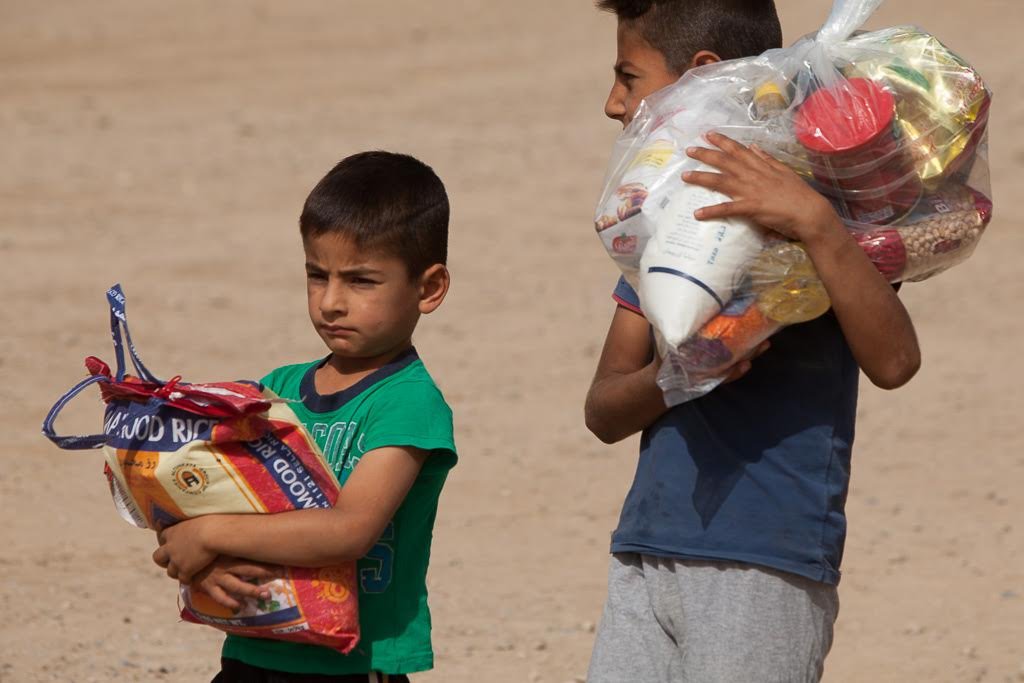 Imagine having to choose between toilet roll, toothpaste or food.
Syrians living in refugee camp settings with little income, have to put hygiene materials as a second priority to food even though they may live in an unsanitary situation. Even though they may acknowledge that hygiene is vital their priority must be on the survival of their families. Without the materials necessary for hygiene, families' health suffers, and the distribution of hygiene kits can curtail that. RED International's partner, Operation Mercy (OPM) has been working in Domiz. They now hope to distribute a hygiene kit to every family in Domiz 2 between February and July 2017. Currently 1891 families / 8808 individuals reside in Domiz 2. This distribution alleviates the need for families to spend their meagre incomes on hygiene products and instead they can purchase food and other necessities
OPM has been made aware of a current gap in the distribution of hygiene materials to refugees living in Domiz 2 camp, a camp built to help meet the overwhelming needs present in Domiz 1, the largest Syrian refugee camp in Iraq. Therefore Domiz 2 has a higher percentage of particularly vulnerable families with disabled, widows, orphans, and sick. Other international NGOs that were previously providing hygiene kit support to Domiz 2 have had their funding re-allocated focusing on the current offensive on Mosul.
OPM are interested in doing the same hygiene project in a camp with Internally Displaced Peoples (IDPs) from Mosul as they are doing now in Domiz 2, however they will only start that process if enough funds are coming in, as it would mean another US$100-200,000.
They have been able to help the Shekhan hospital in Ninewa province which lacked necessary operating equipment to sufficiently help those injured fleeing from and fighting on behalf of Mosul, both civilians and Peshmerga (Kurdish military). The Department of Health Dohuk requested assistance to furnish these operating theatres for three reasons:
Shekhan is closer to Mosul so patients can get their faster to receive urgent surgeries.
This provides a closer place for IDP's in nearby camps such as Garmawa, Nargizlia and Keimawa to receive needed medical attention without having to go to Dohuk and put strain on the already overburdened emergency hospital there.
There are security concerns for people fleeing Mosul to enter the Dohuk province so it is better to have a viable treatment option in Ninewa Province.
Therefore, OPM contributed towards furnishing the third operation theatre with an OT table, anaesthesia machine, suction device, vital signs monitor and electrocautery machine to increase the capacity of Shekhan hospital.
Thank you again for your support of RED International and Operation Mercy. Only together can we respond to the ongoing critical needs of refugees and internally displaced families and partner with them to build hope for their future. Please share these updates with your friends and think of them next time you grab your toilet roll or tooth brush.