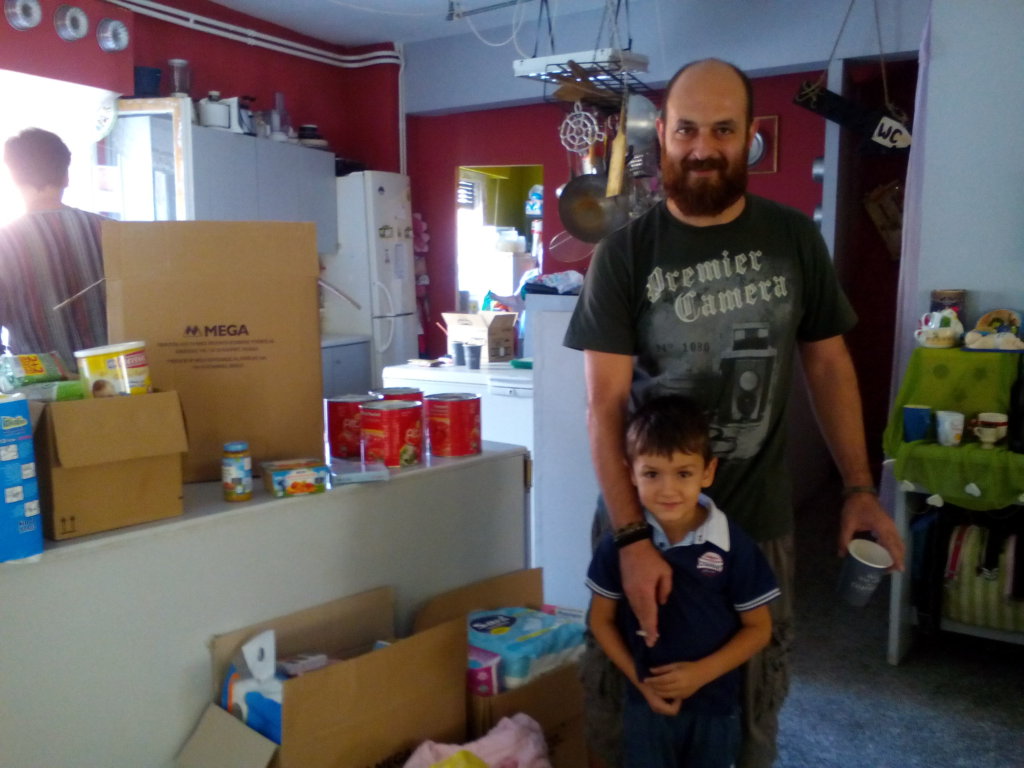 This summer was an arduous one for Greek kids, students and families. With a barrage of new austerity measures in the workplace and high rates of unemployment, daily foreclosures of residences and social unrest even in the northern areas of the capital, many Greek families are desperate, literally begging in the streets to feed their children!
Our volunteers struggle to work and distribute staple commodities during the severe heatwave of July that has temperatures rising as high as 113 degrees Fahrenheit!
This heatwave is following an earthquake whose center was near the island of Lesbos and was felt even in the Greek capital, Athens! The magnitude of the earthquake reached 6.1 points on the Richter scale and literally demolished the village of Vrissa, killing a woman in the rubble of her home. The village is deserted and 150 houses are non-habitable. During the summer the whole country experienced earthquakes reached from 4.6 to 6.1 points of Richter, several times, we lost people, residencies, that we can't afford to reconstruct.
Now is the time to show true solidarity to the people of Greece. We need volunteers and donations to keep children and families alive, cured, and supported with basic essentials. Our Youth experience terror. H.U.G. project running and to respond to the present challenges!